Bolton: Trump Asked China to Help Re-Election
Some explosive charges in the former National Security Advisor's book.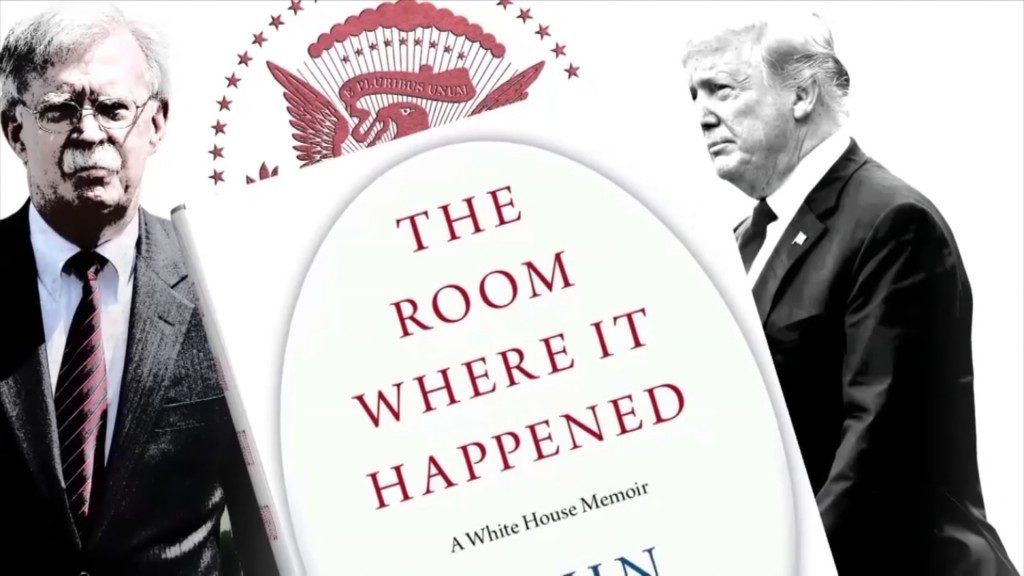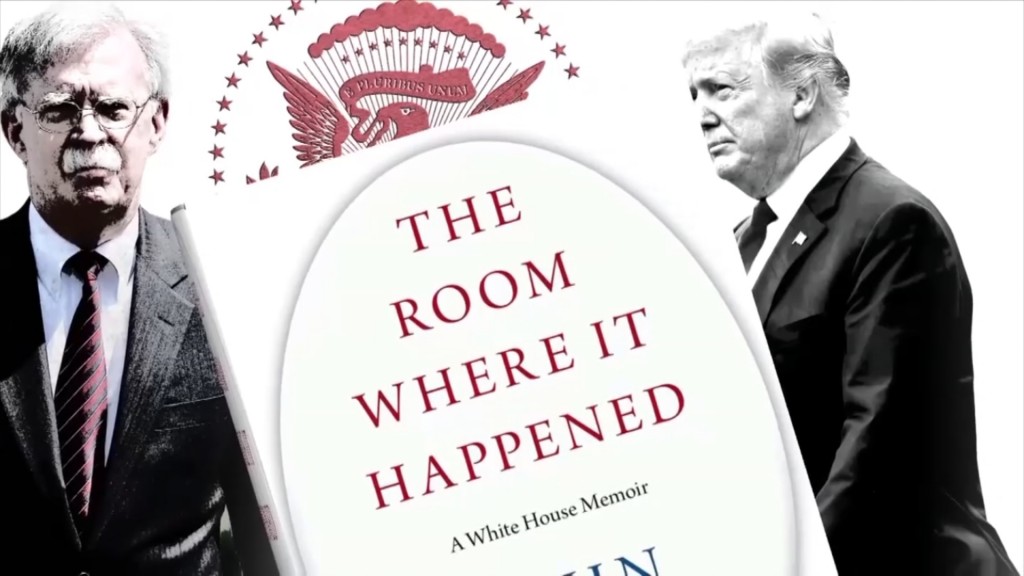 It has long been rumored that John Bolton, who declined to testify during the Trump impeachment hearings, was instead saving the juicy details for his tell-all book. The other shoe dropped yesterday.
WaPo ("Trump asked China's Xi to help him win reelection, according to Bolton book"):
President Trump asked Chinese President Xi Jinping to help him win the 2020 U.S. election, telling Xi during a summit dinner last year that increased agricultural purchases by Beijing from American farmers would aid his electoral prospects, according to a damning new account of life inside the Trump administration by former national security adviser John Bolton.

During a one-on-one meeting at the June 2019 Group of 20 summit in Japan, Xi complained to Trump about China critics in the United States. But Bolton writes in a book scheduled to be released next week that "Trump immediately assumed Xi meant the Democrats. Trump said approvingly that there was great hostility among the Democrats.

"He then, stunningly, turned the conversation to the coming U.S. presidential election, alluding to China's economic capability to affect the ongoing campaigns, pleading with Xi to ensure he'd win," Bolton writes.

"He stressed the importance of farmers, and increased Chinese purchases of soybeans and wheat in the electoral outcome. I would print Trump's exact words but the government's prepublication review process has decided otherwise."

At the same meeting, Xi also defended China's construction of camps housing as many as 1 million Uighur Muslims in Xinjiang — and Trump signaled his approval. "According to our interpreter," Bolton writes, "Trump said that Xi should go ahead with building the camps, which Trump thought was exactly the right thing to do."
NYT's Peter Baker ("Bolton Says Trump Impeachment Inquiry Missed Other Troubling Episodes") adds:
Mr. Bolton describes several episodes where the president expressed a willingness to halt criminal investigations "to, in effect, give personal favors to dictators he liked," citing cases involving major firms in China and Turkey. "The pattern looked like obstruction of justice as a way of life, which we couldn't accept," Mr. Bolton writes, saying that he reported his concerns to Attorney General William P. Barr.

Mr. Bolton also adds a striking new accusation by describing how Mr. Trump overtly linked tariff talks with China to his own political fortunes by asking President Xi Jinping to buy American agricultural products to help him win farm states in this year's election. Mr. Trump, he writes, was "pleading with Xi to ensure he'd win." Mr. Bolton said that Mr. Trump "stressed the importance of farmers, and increased Chinese purchases of soybeans and wheat in the electoral outcome."

[…]

While other books by journalists, lower-level former aides and even an anonymous senior official have revealed much about the Trump White House, Mr. Bolton's volume is the first tell-all memoir by such a high-ranking official who participated in major foreign policy events and has a lifetime of conservative credentials. It is a withering portrait of a president ignorant of even basic facts about the world, susceptible to transparent flattery by authoritarian leaders manipulating him and prone to false statements, foul-mouthed eruptions and snap decisions that aides try to manage or reverse.

Mr. Trump did not seem to know, for example, that Britain was a nuclear power and asked if Finland was a part of Russia, Mr. Bolton writes. The president never tired of assailing allied leaders and came closer to withdrawing the United States from NATO than previously known. He said it would be "cool" to invade Venezuela.

At times, Mr. Trump seemed to almost mimic the authoritarian leaders he appeared to admire. "These people should be executed," Mr. Trump once said of journalists. "They are scumbags." When Mr. Xi explained why he was building concentration camps in China, the book says, Mr. Trump "said that Xi should go ahead with building the camps, which he thought was exactly the right thing to do." He repeatedly badgered Mr. Barr to prosecute former Secretary of State John F. Kerry for talking with Iran in what he insisted was a violation of the Logan Act.

In the face of such behavior, even top advisers who position themselves as unswervingly loyal mock Mr. Trump behind his back. During the president's 2018 meeting with North Korea's leader, according to the book, Secretary of State Mike Pompeo slipped Mr. Bolton a note disparaging the president, saying, "He is so full of shit." A month later,

Mr. Bolton writes, Mr. Pompeo dismissed the president's North Korea diplomacy, declaring that there was "zero probability of success."
The Post's David Ignatius observes, not unreasonably, "John Bolton's book is full of startling revelations he should have told us sooner."
As much as you think you know about the arrogance, vanity and sheer incompetence of Trump's years in the White House, Bolton's account will still astonish you. He narrates his 17 months as national security adviser in remarkable detail. He seems to have collated every Trump rant, reckless phone call, and muttered aside. No wonder the White House was so determined to block this book: It eviscerates Trump's foreign policy record and exposes him, in Bolton's words, as "stunningly uninformed."

Bolton offers new tidbits about Ukraine, the issue on which Trump was impeached and where Democrats desperately sought Bolton's testimony. He confirms an aide's account that Bolton viewed Trump's Ukraine machinations as a "drug deal," provides new evidence that "Ukraine security assistance was at risk of being swallowed by the Ukraine fantasy conspiracy theories." In sum, he says, "the whole affair was bad policy, questionable legally, and unacceptable as presidential behavior." This account should deeply embarrass Republican senators who offered unblinking defenses of Trump's Ukraine actions during the impeachment trial. [NARRATOR: It would not embarrass Senate Republicans.]

The great achievement of this book is that it links the Ukraine fiasco to Trump's other foreign policy misdeeds. Indeed, Bolton argues that the Democrats committed "impeachment malpractice" because the Ukraine focus "provided no opportunity to explore Trump's ham-handed involvement in other matters . . . that should not properly be subject to manipulation by a President for personal reasons."

Bolton's takeaway line: "I am hard-pressed to identify any significant Trump decision during my tenure that wasn't driven by re-election calculations."

Perhaps the most startling new disclosure is that Trump sought political help from China's Xi Jinping, just as he had expressed support for a Russian email dump in 2016 and Ukrainian political favors in his famous July 25, 2019, phone call with Ukrainian President Volodymyr Zelensky.
Now, it almost certainly wouldn't have mattered if Bolton had revealed all of this during the impeachment hearings. The House would, presumably, have impeached on additional charges if he had. But there was no way there were going to be 67 votes to impeach in a Republican-majority Senate. It's conceivable that a handful of Republicans would have joined Mitt Romney in voting for at least one or two charges. But Trump would still be in office.
Indeed, given the ephemeral nature of the news cycle, it's possible that waiting this long means Bolton's revelations will do more damage. We're much closer to the election now.
But, again, I'm not sure who it is that's going to be surprised at this date by Trump's willing to break laws and norms to advance his interests, much less that he's a moron.