Booze and Social Status
Scotch consumption is a leading economic indicator.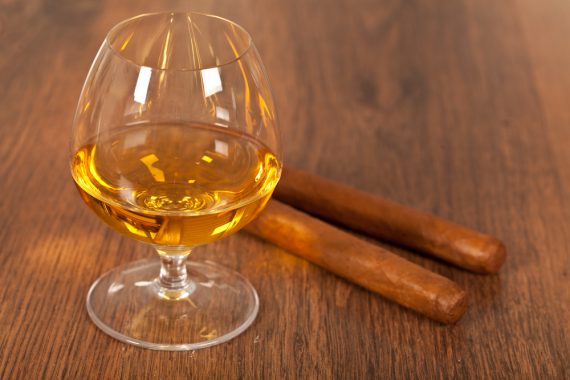 Erik Loomis points to a report of growing sales of Scotch whisky in Latin America as incomes rise, which leads him to reflect on the social class status of various alcoholic beverages.
Scotch is, presumably because of its cost and boutique diversity, a universal signifier of success. It's simply much more expensive at comparable quality levels than other spirits, which serves as a huge barrier to entry. Also, the vast differences in flavor between Scotches of different regions–and even the individual distilleries within the same region–creates fierce loyalty, snobbery, and debate.
I haven't detected a comparable fetishization of any of the other spirits.
I've recently become aware of boutique bourbons but Jim Beam still dominates the market and is probably what most people think of as the standard variety, with Maker's Mark, Wild Turkey, and a couple others that to me are virtually indistinguishable.
Jack Daniels is by far the dominant brand of Tennessee whiskey, the other American varietal. And most think of it as a type of bourbon, Lincoln County Process or no.
There's some byplay among the various Irish whiskys, mostly among Americans who think there's some Protestant-Catholic divide among brands (there isn't). Canadian whiskey gets all of the attention of anything else Canadian.
There are some very pricey high end rums and tequilas out there but, at least in the United States, there's little prestige associated with those spirits.
Vodka and gin are poor man's booze, although plenty of it finds its way into rich people's martini glasses. There's been a trend in recent years towards higher end labels, with Grey Goose and Bombay Sapphire exemplars; but they're still cheap compared to even a basic single malt Scotch.
There are all manner of other spirits out there (applejack, absinthe, etc.) but they're novelty beverages, at least in my circles.
Then, of course, there's wine snobbery and the recent advent of microbrew beers and the associated snobbery. But that's a whole 'nother topic.
Scotch and cigars image via Shutterstock