Border Security Talks Stall As Shutdown Deadline Nears
Negotiations to avert another shutdown appear to have stalled over the weekend with just four days left to go before funding runs out.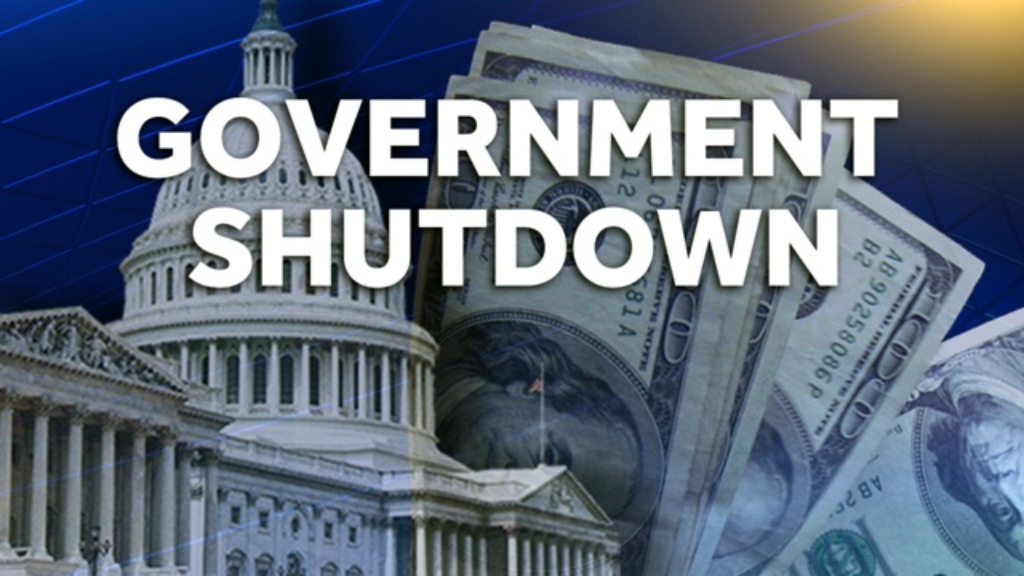 With just four days to go before the government shuts down again if a funding bill isn't passed, negotiations between the House and Senate over a border security package that would resolve the issue holding up a final deal appear to be stalled:
WASHINGTON — Congressional efforts to reach a border security deal ahead of another government shutdown broke down on Sunday over Democratic demands to limit the detention of undocumented immigrants, as President Trump moved more troops to the border and prepared to rally supporters in Texas on Monday.

The 17 House and Senate negotiators had hoped to finalize a border security agreement on Monday, but hours before that deadline, communications had stopped, lawmakers and aides said.

Meantime, the Trump administration was moving on its own to fortify the southwestern border with thousands of active-duty military troops. The number of deployed troops on the Mexican border was set to exceed the high of 5,900 reached around the November elections, as about 3,700 active-duty troops were being sent to assist with the Department of Homeland Security's border patrol efforts.

Senior officers are voicing greater worries that the deployed troops are not conducting the training needed for their regular missions, while other military units must now pick up the routine duties on behalf of their deployed colleagues.

But efforts to reach a broader, bipartisan deal on border security bogged down, days before much of the government is set to run out of funds at midnight Friday, with memories of the 35-day partial government shutdown — the nation's longest in history — still fresh.

"I'll say 50-50 we get a deal," Senator Richard C. Shelby of Alabama, the Republican chairman of the Senate Appropriations Committee, said on "Fox News Sunday." "The specter of a shutdown is always out there."

The impasse appears to center on Democratic demands for a limit on the number of unauthorized immigrants already in the country who could be detained by Immigration and Customs Enforcement officers, according to aides familiar with the talks. Democrats say a cap of 16,500 beds in ICE detention centers would force the Trump administration to focus on detaining undocumented immigrants with criminal records instead of using indiscriminate sweeps that drag in otherwise law-abiding residents.

"For far too long, the Trump administration has been tearing communities apart with its cruel immigration policies," Representative Lucille Roybal-Allard, Democrat of California and one of the negotiators, said on Sunday. "A cap on ICE detention beds will force the Trump administration to prioritize deportation for criminals and people who pose real security threats, not law-abiding immigrants who are contributing to our country."

Republicans demanded an exception to the cap for criminals, according to an aide familiar with the negotiations. Democrats declined, saying their 16,500-bed cap left more than enough room for real criminals.

(…)

The looming deadline is exposing fissures in both parties. The more liberal members of the Democratic caucus, many of whom ran on abolishing Immigration and Customs Enforcement altogether, have been lobbying their colleagues on the committee to resist any increases in ICE funding.

Democratic negotiators held a conference call on Sunday morning to discuss options, according to a Democratic aide, but did not settle on a final decision on how to move forward. Another short-term spending bill could prevent a lapse in funding on Friday, though lawmakers have expressed reluctance at punting again on a final agreement.

Still, Mr. Shelby and Senator Jon Tester, Democrat of Montana and a member of the negotiating committee, said on Sunday that they had not given up.

Other sticking points remain, including how much money to allocate for barriers at the border. Lawmakers were eyeing between $1.3 billion and $2 billion, far less than the $5.7 billion that the president demanded for his signature campaign promise — and shut down the government over in December.

Mr. Trump, who has vacillated between publicly condemning the talks as a "waste of time" and privately showing flexibility, blamed Democratic leadership for the breakdown.

"I don't think the Dems on the Border Committee are being allowed by their leaders to make a deal," he wrote on Twitter. "They are offering very little money for the desperately needed Border Wall & now, out of the blue, want a cap on convicted violent felons to be held in detention!"
More from Politico:
Negotiations to avert another government shutdown abruptly fell apart over the weekend, raising the risk of another shuttering of services, a stopgap funding bill or a declaration by President Donald Trump of a national emergency at the southern border.

The collapse of the talks over hammering out a border security package and paying for a barrier leave lawmakers in the same place they've been for months. Among the issues Democratic negotiators are focused on is Immigration and Customs Enforcement arrests of undocumented immigrants already in the U.S., not just crossing the border. They also insist they want a cap on detention beds to force ICE to prioritize which undocumented immigrants it targets within the U.S., and they say that without it, the agency will increase deportation raids in local communities without valid reason.

The latest impasse suggests Democrats are not seeing much incentive to concede to the Trump administration's requests for billions of dollars in border wall money, after winning the last round of shutdown negotiations. Trump agreed to reopen the government for three weeks to see whether Republicans and Democrats could strike a deal on border security. But the prospect of that is dimming.

Senate Appropriations Chairman Richard Shelby (R-Ala.) acknowledged on Sunday that negotiations had stalled, and he put the odds of getting a deal at 50-50.

"We've got some problems with the Democrats dealing with ICE," Shelby told Fox News' Chris Wallace. "I'm not confident we're going to get there. I'm hoping we will get there."

The faltering discussions came after lawmakers entered the weekend feeling optimistic about their chances of crafting a bipartisan deal. Negotiators are under pressure to reach an agreement by Monday to fund the government past Feb. 15, in order to allow the House and Senate sufficient time to review and vote on the proposal.

Also on Monday, Trump will hold a rally for supporters in the border city of El Paso, Texas, to once again make his case for building a barrier.

Even if the conference committee fails and Congress considers a stopgap funding bill, Republicans and Democrats may still clash over the particulars of any continuing resolution, a form of appropriations legislation that Democrats may use to restrict unilateral action by Trump on the border.

The White House is open to signing a continuing resolution, a change from its previous position, according to White House and congressional officials. White House officials signaled to lawmakers during a weekend retreat at Camp David that it preferred a continuing resolution to the deal the committee was likely to offer, which would have supplied between $500 million and $1 billion for border fencing in addition to the $1.3 billion in the current stopgap bill, according to one Democratic aide.
As I noted when looking at this issue on Thursday, the Conference Committee has a limited amount of time to come up with a deal if something is going to get passed prior to the close of business on Friday. This is due to the fact that it will take some time to put any such deal into appropriate legislative language and then get it passed in the House and Senate. Even assuming the parties can rely on what essentially amounts to unanimous consent in both chambers that would allow for quick votes with a limited amount of debate, that probably means that we would need to see a package no later than sometime on Wednesday, and preferably earlier than that. What is encouraging in this news is the fact that the negotiators appear to have moved beyond the divisive issue of border security and are concentrating on somewhat more tangential issues that, at least in theory, could be separated from the overall package and dealt with at a later date. Whether that's what happens or not is something we'll just have to wait and see.
From a political point of view, it seems to me as if Democrats are pushing their luck a bit here. To the extent the discussion is about funding for the President's border wall, then it's clear from the polls that Democrats are going to win the political argument and the President and the Republicans stand to lose in the eyes of the public. The current impasse, though, doesn't appear to be over a wall or border security funding, but over the funding for beds for people being held at or near the border pending asylum or other immigration proceedings. Democrats want to place limits on the number of beds authorized, presumably to place limits on the ability of the Trump Administration to hold migrants for extended periods of time. Republicans, ostensibly, are asking for an exemption in that limit to apply to people who have a criminal record, something that at least appears to be reasonable on its face. This seems to be a significant moving of the goalposts and ought to be something that can be resolved outside of budget negotiations in any case.
If the negotiators are unable to reach a deal, then one alternative would be for the parties to agree to kick the can down the road again a few weeks with another stopgap funding bill that would at the very least eliminate the possibility of another government shutdown. That way, the parties could continue negotiating on the immigration issues without having the distraction of another shutdown. Unless negotiators are able to resolve this current impasse, that may be the way Congress will have to go.
As they say, say tuned.