Congress Nears Deal On Border Security And Funding, But Will Trump Agree To It?
Congress appears to be near a deal on border security and government funding, but it's unclear if the President will be on board.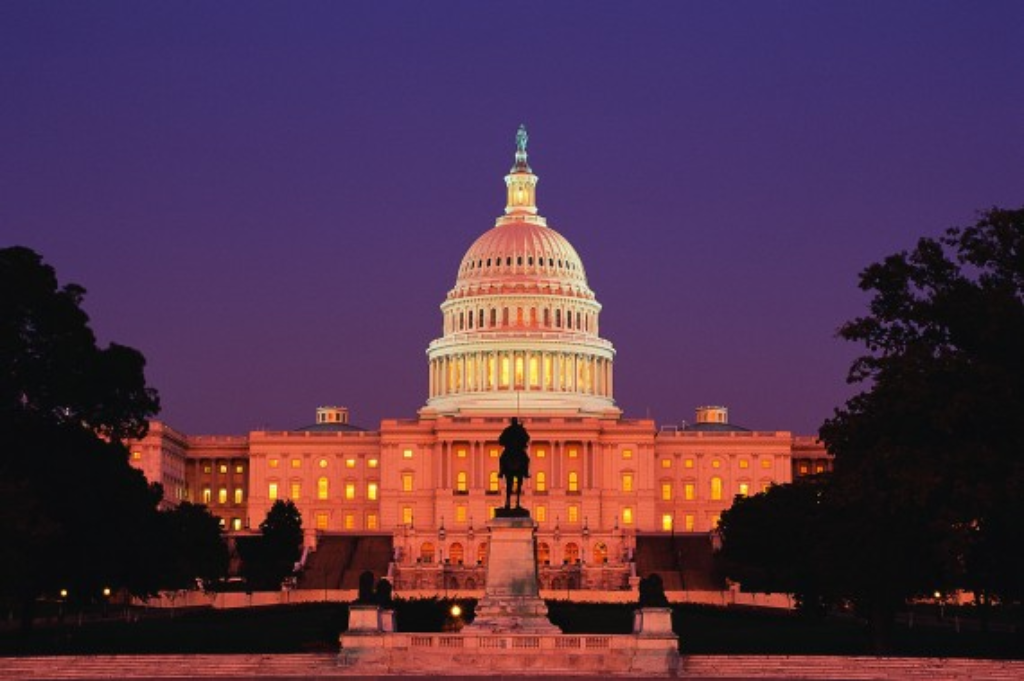 Politico Congress appears to be near a deal on government funding and border security reports that that would avert the possibility of a shutdown a week from now, but it's unclear where the White House stands:
Congressional negotiators are nearing a deal on border security to avoid a government shutdown — if the president will accept it.

Democrats and Republicans have been trading offers all week; any deal is likely to provide funding for technology and fencing on the southern border, according to senators and aides. Republicans were preparing a counteroffer to the latest Democratic proposal on Wednesday night, according to one senator familiar with negotiations.

Senate Appropriations Chairman Richard Shelby (R-Ala.) went to the White House on Thursday to brief President Donald Trump on the negotiations and efforts to steer clear of a shutdown at the end of next week.He seemed buoyed after the sit-down with Vice President Mike Pence and Trump, who told Shelby it was time for negotiators to "wrap it up, get a legislative solution."

"This is the most positive I've been or I've seen in the talks since, oh gosh, maybe ever … since last fall," Shelby said. "If we can work within some of the parameters that we talked about today, that we'll keep to ourselves right now, I think he would sign it."

Shelby added that by Monday, "We hope we've got a deal. If we haven't got a deal we probably won't get a deal."

Still, it will take a more firm and public commitment from Trump to make most on Capitol Hill feel confident about the state of play. The president is certain to receive less than the $5.7 billion he demanded for a border wall during the recent 35-day partial government shutdown.

But he's likely to be presented with few other options: Senate Majority Leader Mitch McConnell opposes a short-term funding bill to extend talks and there's no desire for the president to declare a national emergency to secure funding on his own among GOP leaders.

"Everybody is feeling increasingly upbeat about the possibility of getting a deal. The question is whether it's something the president can sign," Sen. John Thune of South Dakota, the GOP whip, said in an interview Thursday. "I don't think anyone knows the answer to that."

Negotiators hope a deal can be sealed by Sunday night, so that the House can take it up early next week ahead of the Feb. 15 deadline.Speaker Nancy Pelosi has indicated to negotiators she will observe a new three-day review rule in the Democratic House, presenting a fairly hard deadline over the next few days.

Senate Democratic members of the bipartisan, bicameral conference committee met with Senate Minority Leader Chuck Schumer at noon Thursday. Later, Schumer told POLITICO negotiations are going "pretty good."

One of them, Sen. Patrick Leahy of Vermont, said that negotiators have been working tirelessly and are "98, 99 percent" done but he was unsure if the president would sign it. Republicans said they did not expect to clinch a deal on Thursday but were close.

Pelosi again urged the White House to stay out of the negotiations and let Capitol Hill deal-makers do their best.

"I have asked the administration to be as noninterventionist as I am on that," Pelosi told reporters Thursday morning. "Just let them do their work. And hopefully that will — we'll get some good news in a short period of time."
All of this is good news, of course, and it seems to be yet another sign that Republicans on Capitol Hill most definitely don't want to see a replay of the five-week shutdown that paralyzed the government and much of Washington from December 22nd until nearly the end of January. As always, though, the question is where the President stands on all of this, what kind of deal he'd be willing to accept, and whether or not he'd end up going back on his word if it turns out that the base, especially people like Ann Coulter, Rush Limbaugh, and the Fox News Channel crowd, accuses him of caving to the Democrats. This, of course, is what happened back in December when the Senate unanimously approved a funding measure that excluded border wall funding only to see the President pull the rug out from under them days later when he announced that he would not support any measure that didn't include $5.7 billion in border wall funding, a position he stuck to throughout the government shutdown
There is another alternative, of course, the House and Senate could decide to call the President's bluff and dare him to veto a package that has widespread, possibly even veto-proof, bipartisan support, thus leading to another government shutdown on February 15th unless the veto can be overridden. The choice would then fall to the White House to accept the deal that has been reached even if, as it appears likely, it falls far short of funding the President's wall, and possibly even if it doesn't provide any wall funding at all.
All of these are hypothetical questions at this point, of course, since we don't actually have a Congressional deal to look at, but that should resolve itself soon enough. If both the House and Senate are to act on any proposed deal in time to avert a shutdown next week, then we'll need to see legislation in the next 48 hours or so. This is so that the agreement can be put in the proper legislative form and then go through the process of getting resolved in time to avoid a shutdown next Friday at midnight. Assuming the Democrats are on board and united, then that won't be a problem in the House. The Senate could possibly be an issue, but as long as the Democrats are on board and there is enough Republican support to get past the required cloture motions, then it would only take about two or three days to make its way through that body, and possibly much less time if Mitch McConnell can manage to get the GOP caucus to agree to passing the measure by unanimous consent. So until we see the details, we're still all just speculating.