British Court Orders Julian Assange Extradited To Sweden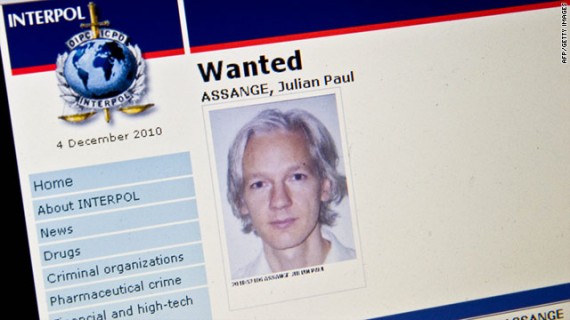 A British judge ordered Wikileaks founder Julian Assange be extradited to Sweden to face the sexual assault charges pending there:
Wikileaks founder Julian Assange should be extradited to Sweden to face sexual assault allegations, a judge has ruled.

At Belmarsh Magistrates' Court in south London, District Judge Howard Riddle said the extradition would not breach Mr Assange's human rights.

Mr Assange will appeal against the court ruling. He denies three allegations of sexual assault and one of rape last August in Stockholm.

He believes the claims are politically motivated because of Wikileaks' work.

Mr Assange has been released on bail on the same terms he was granted in December. His supporters had put up money as security.
While I can't say I'm familiar with British law, I can't believe that the appeal will be all that successful. Extradition is typically a foregone conclusion.