U.S. Formally Seeks Extradition Of Julian Assange
Beginning tomorrow in a British courtroom, the United States will begin the process of having Julian Assange extradited to the United States to face espionage and other charges.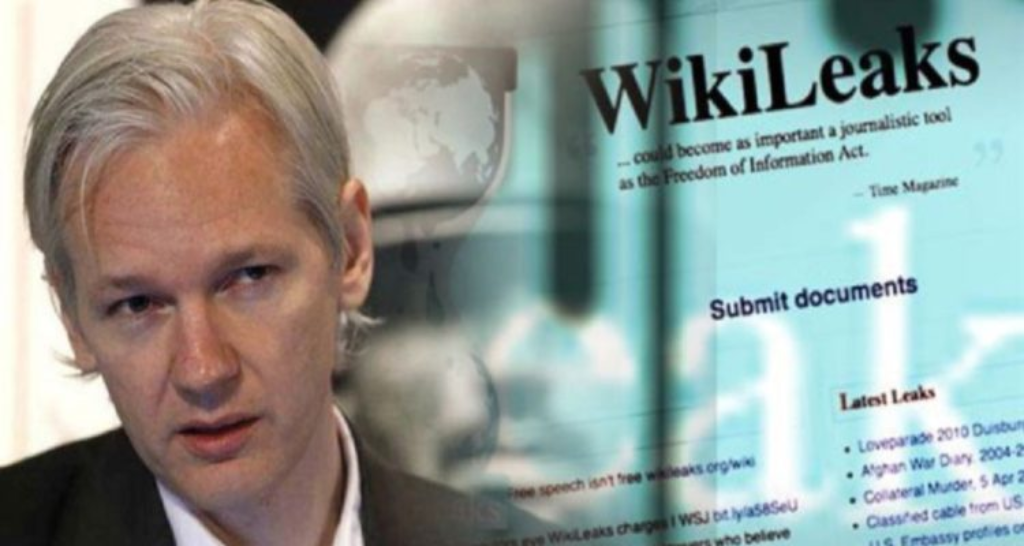 Late last week, the United States formally filed the paperwork necessary to seek the extradition of Wikileaks found Julian Assange, who faces charges related to hacking and violation of the Espionage Act in Federal Court in Virginia:
The Justice Department has delivered to officials in the United Kingdom a formal extradition request for Julian Assange, making further U.S. charges against the WikiLeaks founder unlikely.

A U.S. official who spoke on the condition of anonymity to discuss a sensitive matter said the request was sent Thursday. The United States' treaty with Britain required that the request be sent within 60 days of Assange's April 11 arrest at the Ecuadoran Embassy in London.

The same treaty bars the United States from prosecuting Assange for any alleged crimes beyond those outlined in the extradition request, unless those acts occur after his extradition. In an 18-count indictment filed last month, prosecutors charged Assange with violating the Espionage Act and conspiring to hack into a government computer.

The Justice Department did not pursue Assange for the 2017 exposure of Central Intelligence Agency hacking tools known as "Vault 7," according to government officials, out of concern that doing so would do more damage to national security. Joshua Adam Schulte, a former CIA employee, is accused in New York federal court of leaking that information to WikiLeaks.

A grand jury investigation of Assange has remained active in recent weeks. Former Army intelligence analyst Chelsea Manning, whose interactions with Assange form the basis of the charges against him, remains in jail for refusing to testify before the grand jury. Sigurdur Thordarson, a former WikiLeaks associate who became an FBI informant, says he voluntarily met with prosecutors in Virginia late last month and was asked detailed questions about Assange's relationships with hackers. A spokesman with the U.S. attorney's office in Alexandria declined to comment on Thordarson's account.
British officials have already responded to the request by signing off on it, the first step toward getting Assange on a plane headed westward:
The United Kingdom has signed an extradition request for WikiLeaks founder Julian Assange, who faces charges in the US under the Espionage Act.

UK Home Secretary Sajid Javid said he signed the papers on Wednesday, a day after the US Justice Department formally asked Britain to extradite the 47-year-old Australian.

"First of all I am very pleased the police were able to apprehend him and now he is rightly behind bars because he broke UK law," Javid told BBC Radio 4 on Thursday.

"There is an extradition request from the US that is before the courts tomorrow but yesterday I signed the extradition order and certified it nd that will be going in front of the courts tomorrow," he added.

The US will detail all charges against Assange on Friday, when it seeks his extradition in a London court.

(…)

The UK Home Office said in a statement: "Mr Assange was arrested in relation to a provisional extradition request from the United States of America. He is accused of offences including computer misuse and the unauthorized disclosure of national defence information."

"We have received the full extradition request, which has been certified by the Home Secretary.

"This case is now before the courts and it would be inappropriate to comment further."
This latest round of the case against Assange, which has apparently been pending ever since he was arrested by London authorities after having been essentially kicked out of the Ecuadoran Embassy where he had been granted refuge for the past seven years. Within a day after that arrest, Federal prosecutors in Virginia unsealed a single-count indictment against Assange alleging his participation in a conspiracy to hack into computers in the United States. Last month, prosecutors unveiled an Amended Indictment that included additional charges of conspiracy with Chelsea Manning, then known as Bradley Manning, to steal classified documents from the Army that were later posted at the Wikileaks website. Assange, meanwhile, remains in a London jail as British courts consider extradition claims from the United States and Sweden, which wants to see Assange extradited in order to face questioning in regard to an allegation of sexual assault that has been pending for seven years now. It's likely that the time since his arrest has been consumed mostly by a discussion between American, Swedish, and British authorities over Assange's fate and how these competing claims could be resolved. Those discussions could be the quickest way to this seeming conflict since it seems apparent that it could be months before we get even a preliminary ruling from British courts on the extradition requests.
Whether it is preceded by a stop in Sweden or not, Assange will, of course, eventually end up before the United States District Court in Alexandria, Virginia where his case will proceed to trial via that court's famous "rocket docket." This means that, absent unusual circumstances, he would end up going to trial roughly a year after finally arriving in the United States. It's far too early, of course, to speak to the outcome of that case, but there is likely to be significant pre and post-trial argument regarding the significant First Amendment issues that his indictment under the Espionage Act raises., an issue that was raised again after the new indictment was unsealed. For now, though, Assange remains in custody in the United Kingdom awaiting his fate, which doesn't look very good at this particular moment.
In any case, the first round of the extradition battle will begin tomorrow in a British courtroom.