But What About the Most Vulnerable?
Some of our citizens are at greater risk under relaxed mask guidelines.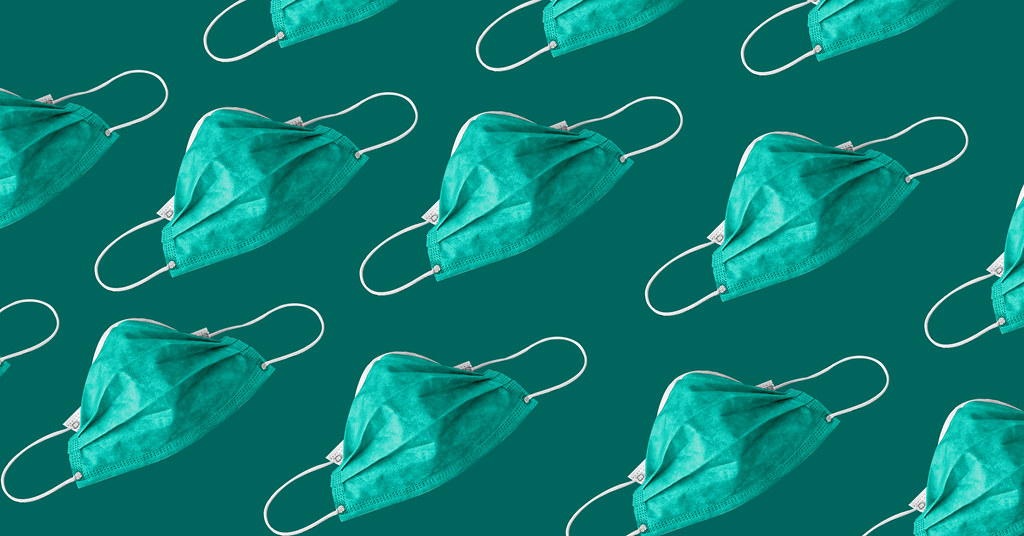 While most of us welcome the new CDC guidelines relaxing masking guidelines and tying them to the state of local hospitals than the spread of the virus, we're left with the same dilemma I highlighted last May when the agency greenlighted vaccinated folks to get on with their lives:
The obvious question, then, is: What about the children?

Right now, my wife and I are fully vaccinated and the three over-16s in the house have had their first shot and should get their second within the week. So, by the end of May, all of them well be "fully vaccinated" as well. My 12-year-old should be able to get her first dose any day now. But, right now, my 9-year-old is ineligible for vaccination.

Unless stores, restaurants, and whatnot are going to check to see who's fully vaccinated—and they're not—this effectively makes things worse for the kids. Now, I can take them places knowing everyone will be masked. But, now, everyone is going to be maskless, vaccinated or not. Aside from the immuno-compromised, who are at high risk and can't get the vaccine, adults who are unvaccinated are mostly people who simply choose not to do so. And now they'll have permission to go around infecting those who can't get vaccinated.
Obviously, much has changed since then. My now-13-year-old is not only vaccinated but boosted, as are my three older stepchildren. My now-10-year-old is fully vaccinated and not yet eligible for or in need of a booster. So me and mine are fine.
Still, those under 5 are still not eligible for vaccines. And, even among the vaccinated population, the elderly, immunocompromised, and other unhealthy individuals are now at much higher risk. And that's to say nothing of the unvaccinated—including the minor children of parents who are vaccine resisters and themselves have no say in the matter.
A Marketplace report ("'I won't take off my mask indoors': Some physicians worry that CDC's new mask guidelines will leave 'most vulnerable' to fend for themselves") highlights the issue:
'Very concerned that this new guidance will essentially recommend "one-way masking" w/ the burden to protect themselves falling on the most vulnerable.'

That's a tweet TWTR, +0.89% from Dr. Oni Blackstock, a primary-care and HIV physician in New York City, after early reports that the Centers for Disease Control and Prevention planned to loosen COVID-19 guidelines for wearing masks.

"We need equity-centered, data-driven guidance," Blackstock wrote Thursday.

[…]

Still, Blackstock was not the only person to raise the alarm on social media about what loosening mask guidance might mean for vulnerable individuals, including people with compromised immune systems, who may not receive strong protection from COVID-19 vaccines, and children younger than 5, who still aren't eligible for vaccination.

Millions of people in the U.S. have diseases that affect the immune system, and still more take drugs that suppress their immune system.

"I won't take off my mask indoors no matter what the CDC says today," Dr. Kim Sue, an addiction physician and anthropologist and the medical director of the National Harm Reduction Coalition, tweeted Friday morning. "This is not about me, it's about all my neighbors, immunocompromised friends, children
More anecdotally, a local story (WTOP: "Manassas mom among challengers to Youngkin's mask-optional law") that predates the new national guidelines:
A Manassas mother has joined 11 other Virginia parents in a lawsuit to stop the implementation of a new state law making masks optional in Virginia public schools and roll back new mask-optional policies in area public schools.

[…]

One of the 12 plaintiffs is Tasha Nelson, the mother of a 10-year-old student at Jennie Dean Elementary School in Manassas. Jack, Nelson's son, suffers from cystic fibrosis, a condition that can hinder breathing and make patients particularly susceptible to lung infections.

Nelson says that because of his condition, her son – referred to in the suit as J.N. – is at high risk of severe illness from COVID-19.

"If there is no longer a mask mandate in Manassas City Public Schools, J.N.'s parents will have to choose between sending J.N. to school, which puts J.N.'s health and safety at heightened risk, or withdrawing him from school and risking his educational progress."

On Feb. 16, hours after Youngkin signed S.B. 739 into law, the Manassas school division announced that maskless students would be welcomed into classrooms without any additional mitigation efforts like separation.

According to Nelson, she and Jack were in the car when they heard about the new law last Wednesday.

"He turns to me and he had these big tears in his eyes, and he said 'Mom, does that mean I can't go to school?'" Nelson told InsideNoVa. "He asked me if there was a way to let the governor know about kids like him."

Nelson says that she's tried to work with the Dean Elementary and city school officials to find a workaround for Jack, by either distancing him from unmasked students or having everyone in his class wear masks. But as of March 1, MCPS and other school divisions will be bound by state law to welcome maskless students without additional mitigation strategies. Nelson says that Jack's doctors have said he should only be in school while there's high community transmission if everyone is masked.

[…]

Cystic fibrosis patients have been particularly susceptible to severe COVID cases, with a recent National Institutes of Health study finding that over 10% of CF patients require critical care within a month of a COVID diagnosis, though it was conducted prior to the rollout of vaccines.

"I go solely on the advice of his specialists. His disease is rare and complex and requires a great deal of knowledge and care, and so his whole life everything we've done regarding his health has been at the advice and recommendation of a doctor who specializes in cystic fibrosis and pulmonary," Nelson said.

For now, Jack is staying home, with Tasha getting assignments from the school for him to complete, as if he himself had tested positive for COVID. But that's forced Tasha to miss work as Jack misses the specialized instructional help he received in school for his learning disability.

"This situation is devastating [Jack]., who cries daily when his siblings are dropped off at school and he cannot go. [He] feels isolated, ostracized, and discriminated against, and is having feelings of regret, and even shame, about his disease," the motion reads.
This is obviously heartwrenching.
By and large, our society—and most societies—have done very little to accommodate the needs of the most vulnerable. The elderly and those with cystic fibrosis are at much greater risk of seasonal flu, the common cold, and all manner of other ailments, too, and we've largely placed the burden to mitigate the risk on them. COVID is deadlier but only by degree.
In the case of Jack, one would think there would be a way to accommodate his ailment, just as we do children with all manner of other challenges. I think it's more than reasonable, for example, to require employees and students at public schools to get vaccinated for COVID just as they are for so many other diseases. It's probably not reasonable, though, to require them to wear masks to marginally decrease the risk to one kid.
Beyond that, Leana Wen ("The CDC's new mask guidelines finally got it right") observes,
[T]here are other ways to protect vulnerable populations. The Biden administration must commit to doing far more to make antiviral treatments and preventive antibodies available to them. The federal government should make N95s or their equivalent widely accessible and free of charge to all who want to keep masking. Businesses can also do their part, for example, by designating specific hours for shoppers during which everyone must don high-quality masks.
That seems more reasonable than requiring the vaccinated to wear masks indefinitely.