Calling Out Pundits And Politicians When They're Wrong
Why do pundits who are consistently wrong keep getting invited to be on television?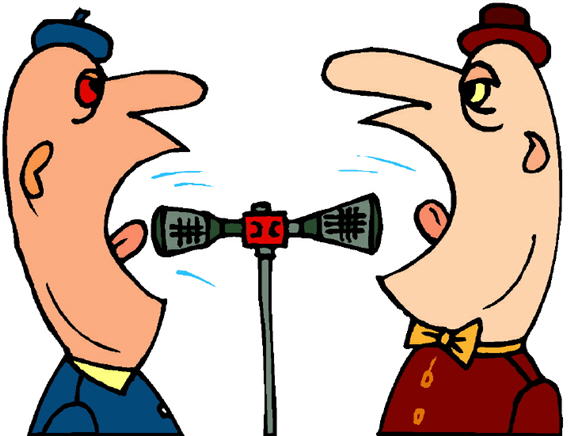 Thomas Ricks passes along a comment from an unnamed Major about the repeal of Don't Ask, Don't Tell, or more specifically the predictions made by those who opposed repeal last year:
At what point in time should journalists, bloggers, etc … hold those who made wildly inaccurate predications on the lifting of the ban accountable? All the retired generals and officers (LTG Mixon, Merrill A. McPeak and Col. Dave Bedey for example) who predicted that soldiers would leave the military by the thousands, or John McCain and other politicians describing how it would affect us as a fighting force? At some point I feel that the public should be reminded of their predictions so the next time they make predictions that are way off the mark, fewer people will give them credence.
Steve Benen is skceptical of an idea like this for many of the same reasons that I am, but John Cole mistermix is sympathetic and seems to think this could be a job for a Media Matters type organization:
People do call out McCain and others all the time, but it's in specific blog posts or articles. There's no central repository of the ridiculous predictions that he and others have made about DADT and a host of other issues, so lazy journalists with no memory have to do some work to point out that McCain and others have been consistently wrong throughout their careers.

Perhaps Media Matters or a similar group could start an accountability wiki that focuses on the wrongness of establishment types. Take the top 20 guests from Sunday morning shows over the past ten years, pick a dozen or so issues, and tell us how many they got right.
It would be an interesting project perhaps, but I'm not sure that it's a resource that anyone outside of bloggers who like to spend time picking apart the ridiculously stupid things that commentators from the left and the right say on cable television.  Most Americans aren't going to take the time to find out how accurate someone like Ed Schultz or Sean Hannity was, largely because most of the people that watch shows like that don't care about accuracy, they watch the shows because it presents them with a worldview that they agree with. Similarly, the networks aren't going to care all that much because they thrive on controversy and conflict far more than they do on reasoned analysis of important political issues. If you're watching Fox News and MSNBC expecting that you're going to be sadly disappointed in nearly every case, and CNN doesn't do a much better job most of the time.
Furthermore, it's worth noting that these pundits who appear on cable, and on the Sunday programs, aren't being asked on their to provide a recitation of facts as if they were a journalist, they're being invited on to express their opinion. Most of the time, the predictions they make are quite obviously their opinions, not some kind of grand statement of fact. Since everything is being expressed in the form of so-called "opinion journalism," it's really hard to say that they were objectively wrong except in the most extreme cases.
Now, there are some situations where pundits deserve to be called out, and perhaps more. The predictions of DADT opponents is wrong, but some of the most egregious examples come in the area of financial "news" where you have a guy like Jim Cramer who was telling people one week before Bear Sterns collapsed in 2008 that the company was still a good investment even while others were sending warning signals. Cramer still has a show on CNBC, and appears regularly on NBC and MSNBC as a financial commentator. With someone like that, who some people apparently still turn to for financial advice, one would think a warning label stamped squarely on the forehead is necessary.
In the end, though,  this strikes me as a job for the marketplace of ideas. If independent people continually call out these people then eventually someone is going to listen.