Canada Kills The Penny, And So Should We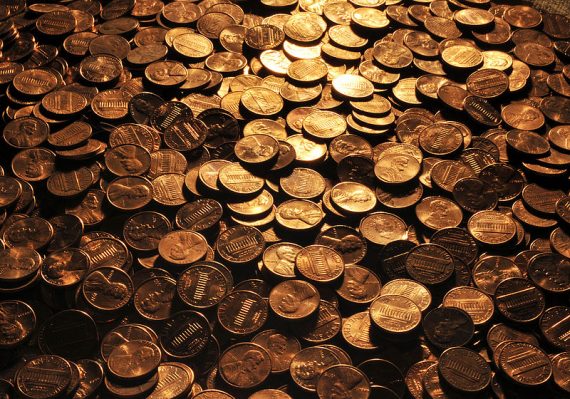 Several years after it got rid of its paper dollar in favor of a coin, Canada is now getting rid of its lowest denomination coin:
Canada will withdraw the penny from circulation this year, saving taxpayers about C$11 million ($11 million) annually and forcing retailers to round prices to the nearest nickel, the government announced in its budget today.

The Royal Canadian Mint, which has produced 35 billion pennies since it began production in 1908, will cease distribution this fall due to the coin's low purchasing power. Production and handling cost for the one-cent coin are a C$150- million drag on the economy, according to a 2006 study by Desjardins, a Quebec City-based bank.

"Pennies take up too much space on our dressers at home," Finance Minister Jim Flaherty said in the text of his budget speech in Ottawa. "They take up far too much time for small businesses trying to grow and create jobs."

Business groups welcomed the move, which follows other countries such as Australia, Brazil and Sweden, and economists said it would have little impact on inflation.

"If there's a rounding up, you'd see a rounding down somewhere else," said Craig Wright, chief economist at Royal Bank of Canada.

The savings to financial institutions alone may be about C$20-million a year, as banks reduce transportation, storage and handling costs, the study estimated.

It costs the government 1.6 cents to produce one penny, which has been made of copper-plated zinc and copper-plated steel since 1997.
The situation is actually even nuttier here in the United States, where it costs 2.4 cents to produce each penny, but efforts to eliminate the penny have always died in Congress. The President's new budget included a proposal to allow the US Mint to study the use alternative metals in coin production in the hope that this would reduce costs, but that's likely only a short term measure. Given its almost non-existent purchasing power, there's really no rational reason to keep pennies around. This is a Canadian idea we should think about doing ourselves, it seems.
Photo via Wikipedia under Creative Commons License