Caption Contest Winners
The Dances with Whales Edition OTB Caption ContestTM is now over.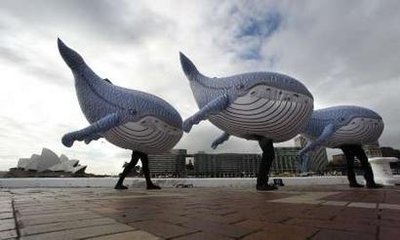 ✰ THE WINNERS ✰
First: Roger McGaugh – The Salahi's seen here, sneak past the secret service during Obama's trip to The Virginia Aquarium and Marine Science Center.

Second: Maggie Mama – Seeking complete revenge, Moby and his friends come inland to search for Ishmael.

Third: charles austin – The Whalers haven't been the same since Bob Marley passed.
HONORABLE MENTION
Doug Mataconis – The Gulf Oil Spill has resulted in an extraordinary evolutionary leap.

Michael Hamm – BP send in its new fleet of Green Energy oil skimmers.

Scott – Angry with the oil spill, whales have begun attacking people the world over.

Robert W. Armijo – The Aussie version of the "Blue Man Group" prepares to take to the stage in the land down under.
ℛODNEY'S BOTTOM OF THE BARREL
We came just for the halibut.

…But I don't want to go to Nineveh.

Gaza Strip aid finally breaks the Israeli blockade.
The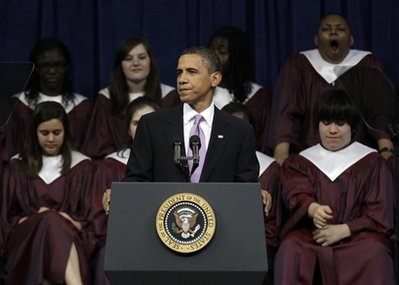 Thursday Contest is running out of steam.