Carters Celebrate 77th Anniversary
A remarkable milestone.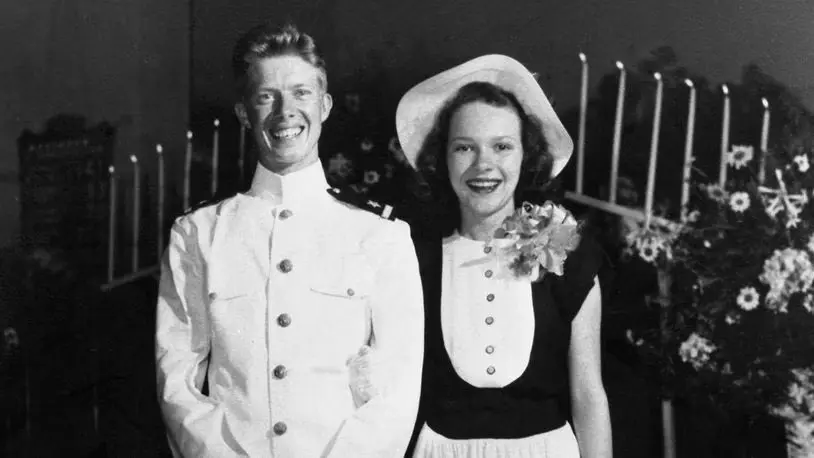 AJC ("Marriage built to last: Jimmy, Rosalynn Carter mark 77th anniversary"):
Numbers don't lie. Especially when they are so beautiful.

On Friday, July 7, or 7/7, Jimmy and Rosalynn Carter will reach their 77th wedding anniversary.

The Georgia couple, who famously served as president of the United States and first lady, will celebrate quietly.

"The family is keeping a low profile around the anniversary this year," said Matthew De Galan, spokesman for the Carter Center. "President Carter and Mrs. Carter will celebrate their 77th wedding anniversary privately at their home in Plains tomorrow along with family members."

On July 7, 1946, when a 21-year-old U.S. Naval Academy graduate married the 18-year-old salutatorian of Plains High School, who could have imagined that it could last that long? According to the U.S. Census Bureau, only 6% of married couples make it to even 50 years.

The Carters are the longest-married presidential couple in U.S. history, followed by former president George H.W. Bush and Barbara Bush, who were married for 73 years and 102 days until Barbara's 2018 death.

To put the Carters in perspective, the Obamas, who wed in 1992, would have to stay married until 2069 to catch them.

The Carters have survived through a Georgia governorship, a presidency, a Nobel Peace Prize, building their Atlanta-based nonprofit Carter Center, eradicating diseases and now their biggest challenge — failing health.

Jimmy Carter, 98, went into home hospice care in February. In May, the family revealed that 95-year-old Rosalynn Carter has dementia.
While I seldom commemorate the wedding anniversaries of former politicians, or, well, anybody here, let alone one that's not a multiple of ten or twenty-five, their longevity is simply remarkable. They've been married longer than either of my parents lived.
Jimmy Carter was elected President a few days shy of my 11th birthday. I'm now older than he was when he left office.
It is, sadly, highly unlikely that they'll make it to their 78th anniversary. But what a hell of a run it's been.