Casey Anthony and Other Things I Don't Care About
I have been only peripherally aware of the trial--and then only in the way that I'm aware of Katy Perry, Lady Gaga, and reality TV.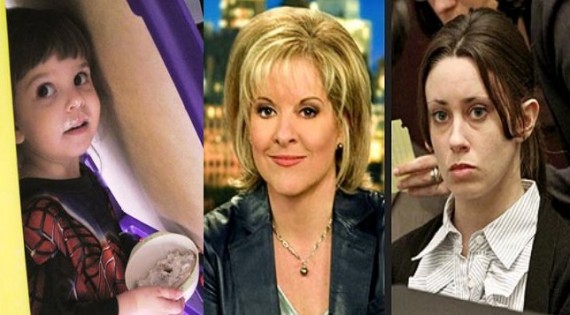 I want to reflect just a moment on the opening clause in Doug Mataconis' excellent post "Casey Anthony And Some Thoughts On The Criminal Justice System," which I endorse in full: "The big news of the day is a subject that we haven't talked about here at all at OTB."
In a conversation over the weekend with my wife's family, I was reminded again how unusual my interests are. They were discussing this case in some detail, including noting that some of their friends were DVRing the trial so they could watch every minute of it. Meanwhile, I have been only peripherally aware of the trial–and then only in the way that I'm aware of Katy Perry, Lady Gaga, and reality TV; that is, one can scarcely avoid hearing about them.
As regular readers know, I consume almost no television news. But I spend several hours a day reading news and policy-related material online. Additionally, I follow over a thousand people on Twitter. And yet I don't know that any of them mentioned the trial before today. (Granted, I most actively follow the 211 people on my ForeignPolicy list. But they tweet about all manner of trivia in addition to world news.)
There's a whole category of news that goes by the name "human interest" that I simply don't care about. It's not that I'm a snob–although, in many ways I am. I follow professional and college football with rabid enthusiasm and that topic's not inherently more highbrow. And, indeed, there's no reason that an obsessive interest in day-to-day politics is any more laudable than interest in, say, mixed martial arts or celebrity gossip.
But I'm a policy wonk, interested in individual cases only to the extent that they shine a light on broader public policy problems. As Kevin Drum put it in an only tangentially related context, people like us are "hyperanalytical, maybe even slightly Aspergers-ish. We're comfortable — too comfortable, probably — viewing the ebb and flow of human lives as an accounting exercise."
As long as I can remember, I've simply found Real Crime stories annoying. People get murdered all the time and, absent some compelling personal connection, I see no reason why I should care about the ones that spark media interest than the others. As the old saying goes, "the plural of anecdote is not data." Indeed, I get annoyed when emotional victims and survivors are trotted out in Congressional hearings and otherwise exploited to support pre-existing policy beliefs. A good rule of thumb that any law named after a dead child is poorly considered.
Additionally–and perhaps contradictorily–now that I'm a father of two young girls, I naturally personalize stories involving horrible things that happen to children. I was never drawn to "murder porn" before; now, it's disturbing. So, unless the news actually provides a useful insight on how to protect my girls, I've really got no interest in the details.