Charges Dropped Against Teen Who Wore NRA T-Shirt To School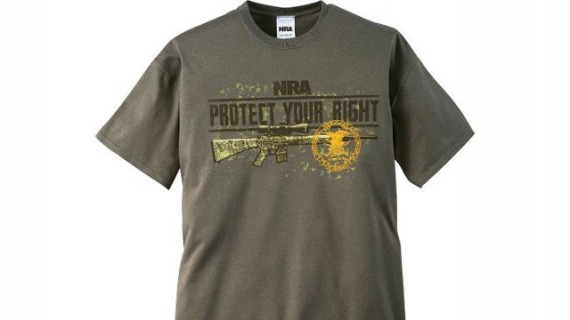 Earlier this month I took note of the case of Jared Marcum, a West Virginia teenager who was charged with a crime after refusing a teacher's order to remove an NRA t-shirt he had worn to school. This week, we learned that those charges had been dismissed:
A criminal charge has been dismissed against a West Virginia middle school student who refused a teacher's order to remove a National Rifle Association T-shirt he wore to school.

Logan County Circuit Judge Eric O'Briant signed an order dismissing an obstruction charge Thursday against 14-year-old Jared Marcum stemming from an April 18 incident at Logan Middle School.

(…)

Marcum's attorney, Ben White, says Marcum was exercising his free speech rights and his support for the 2nd Amendment right to bear arms. After a review of statements from the officer and the school's principal, White says he and a prosecutor agreed that creating a criminal record for Marcum wasn't a good idea.
Well, at least sanity has prevailed.