Chart Of The Day: Gas Prices Are Heading Back Down
Jared Bernstein links to this chart at GasBuddy.com which does indeed seem to confirm that retail gasoline prices have peaked and are headed back down: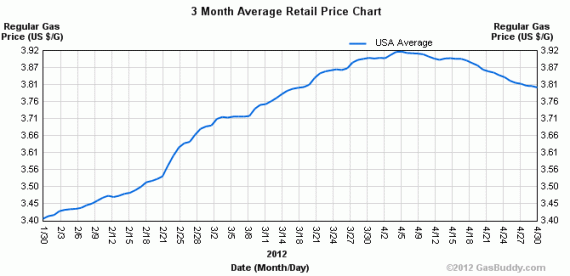 Of more interest, I think, is this chart showing prices over the past 18 months: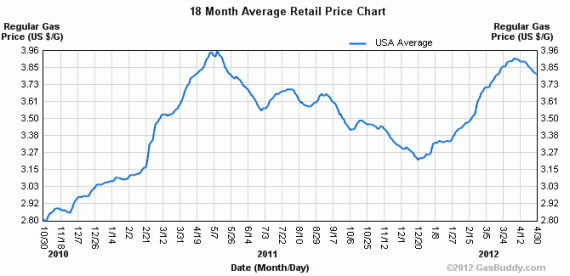 What this chart shows us is two-fold. First, that the run-up in prices we saw starting in January was pretty much identical to the one in 2011. Second, that the 2011 prices actually peaked at a slightly higher price than what we experienced this year.