Chinese 'Exploitation Campaign'
Our pacing threat is hiring military veterans with special skills.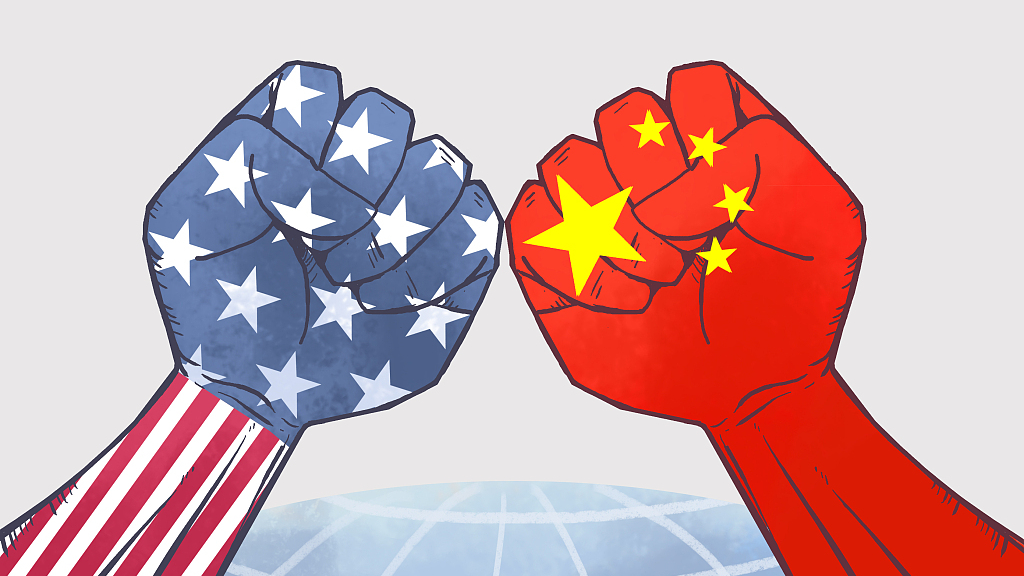 WaPo ("China's military seeks to exploit U.S. troops, veterans, general warns"):
China's military is conducting a sophisticated exploitation campaign designed to "fill gaps" in its capabilities by targeting current and former U.S. service members and harvesting specialized knowledge they've gained, a top general warned in a message obtained by The Washington Post.

The document was distributed to Air Force personnel on Friday. It marks the Pentagon's most direct attempt yet to call out and counter what U.S. officials characterized as an aggressive ploy by Beijing to leverage international firms that hire Americans to teach advanced military skills and tactics.

Gen. Charles Q. Brown Jr., who heads the Air Force and is President Biden's nominee to lead the Joint Chiefs of Staff, said in the message that foreign companies doing business with the Chinese government are "targeting and recruiting U.S. and NATO-trained military talent across specialties and career fields."

"By essentially training the trainer, many of those who accept contracts with these foreign companies are eroding our national security, putting the very safety of their fellow servicemembers and the country at risk," Brown wrote, appealing to the recipients' sense of responsibility, even after leaving the armed forces, to protect "our national defense information."

[…]

A spokesman for the Chinese embassy in Washington, Liu Pengyu, did not deny Brown's assertions, saying in a statement that the Chinese government urges the United States "to respect the normal business activities carried out by relevant companies, and not to generalize and abuse the concept of national security and smear relevant companies." U.S. officials in recent years have been "quick to accuse China," he added, affecting "normal exchanges and cooperation" between the two countries in a way that is "not conducive to the healthy development" of bilateral relations.

A special agent with the Air Force Office of Special Investigation, who like some others interviewed for this report spoke on the condition of anonymity to discuss a sensitive national security matter, said that attempts by China's military to exploit Americans have included marketing job openings to them that initially appear innocuous and approaching them directly at defense industry events.

While China routinely targets American pilots, the special agent said, veterans who've held a variety of other roles also are in demand. He cited former aerospace ground equipment maintainers and landing-signals officers as examples, jobs that entail handling specialized equipment and guiding pilots and their aircraft to safety.

The offers come from a mix of privately owned companies and those backed by the Chinese government, and are contracted by the Chinese government, officials said. The solicitations often include language that sounds customary in the defense sector, with references to consulting, advising or training.

A chief concern, the special agent said, is that some will rationalize that the work is legitimate even after they discover the connection to China's military.

"We want to make sure that people understand: If it looks too good to be true, it probably is," he said, describing the effort as "insidious."

Officials are urging current and former military personnel to report if they have been recruited to train foreign militaries.
While one would certainly hope that veterans continue to prioritize US national security interests after they leave the service, It's probably unreasonable to expect them to turn down lucrative employment offers from legitimate businesses. The economy has been globalized for decades now and the notion of a "Chinese company" can be quite murky.
If we want to keep the expertise that people have gained through government employment out of the hands of competitors, then we need to not only make that clear (Brown's message is going to the active force, and only indirectly to veterans) and, preferably, do so by updating the law. We already do this in certain areas, such as with classified or otherwise sensitive information or by cooling off periods for people in certain posts.
And, indeed, the Biden administration has taken some steps in that direction:
The Pentagon's warning to U.S. personnel and veterans comes as senior leaders there have identified China as the United States' "pacing threat," expressing alarm over Beijing's military advancements, and efforts to expand its global footprint and influence.

It follows, too, a move by the U.S. government in June to blacklist dozens of companies across the world for alleged ties to the Chinese government, including several aviation training firms.

Among them are Frontier Services Group, a Chinese state-owned company founded by Erik Prince, the former head of Blackwater Worldwide, and the Test Flying Academy of South Africa, which has faced scrutiny after reports it had hired Western military pilots to train Chinese aviators.

Frontier Services denied in June that it has used U.S. military personnel to train Chinese pilots. It did not respond to questions from The Post about whether it had hired former service members to do so.

The Test Flying Academy of South Africa said in a statement in June that it was "disappointed" in the decision by the U.S. Commerce Department and alleged that larger U.S. companies also train Chinese pilots. It did not respond to requests for comment.

An Air Force colonel with experience flying F-16 fighter jets said in an interview that he first received an email in 2019 seeking seasoned test pilots. His first thought, he said, was to ask his wife if she wanted to go to South Africa someday.

"It did not look particularly suspicious to me," he said.

Two years later, he recalled, the message came to mind when he was briefed by the Air Force Office of Special Investigations ahead of a professional conference and warned that such recruiting was happening.

The pilot shared with The Post a second recruitment pitch he says he received from the South African company in 2021. It sought helicopter and jet pilots for work in "Far East Asia," requiring six years of experience as a test pilot and familiarity with teaching students whose first language is not English.

"They can appear very legitimate, to the point that I didn't catch it until I had a little bit more background knowledge," the officer said. "I would just say that I was kind of humbled that it basically escaped my detection for almost two years."
It's probably obvious in hindsight but the Chinese have bought up all manner of longstanding companies. Indeed, it was only this week that I realized that China now owns Volvo (indeed, they acquired a majority stake way back in 2010), and it turns out they also own Lotus and MG.