Chris Christie Attacked By Conservative Bloggers For Appointing A Muslim Judge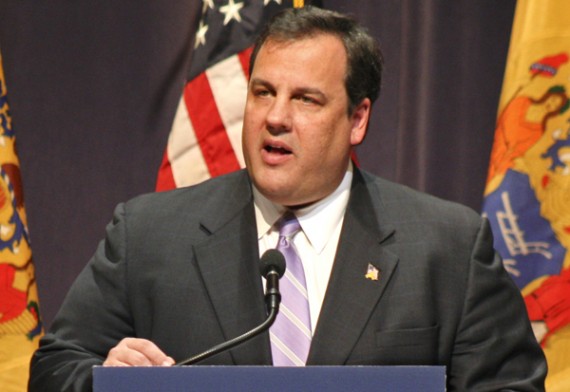 Last week, New Jersey Governor Chris Christie appointed immigration lawyer Sohail Mohammed to serve on the Passaic County Superior Court. By all accounts, Mr. Mohammed has a stellar record as an attorney and a long-standing practice in Clifton, New Jersey. In 2001, he defended several Muslim-Americans who were picked up for "suspicious" activity in the wake of the September 11th attacks. All of these men were subsequently cleared of any involvement in any kind of suspicious activities. However, that's doesn't mean Christie isn't being criticized for the appointment:
Several prominent anti-Muslim voices on the right have reacted with characteristic vitriol to the elevation of a Muslim in the U.S. justice system, calling Mohammed "the enemy" and accusing Christie of turning New Jersey into a "Sharia State." A sampling of their response:

– In a widely linked post, "Governor Christie's Dirty Islamist Ties," blogger Daniel Greenfield writes that "New Jersey, the Garden State, has just taken its first step toward becoming the Sharia State," and criticized Christie for being "willing to stand up to the teacher's union, but not to the terrorist's union."

– Hate blogger Pamela Gellar, in a post titled "Governor Christie's Hamas Pick for Superior Judgeship," declared Christie's political career over: "Governor Christie looked and sounded like he could be presidential. He's not. He's in bed with the enemy. All the other stuff doesn't matter if you don't have your freedom."

– At Commentary magazine, Jonathan S. Tobin wrote a post about Christie's "troubling appointment," and charged that Christie's "appointment of Sohail Mohammed to the court shows that his judgment on the issue of support for terrorism is highly questionable."

– The Investigative Project on Terrorism warned Christie's appointment of an "Islamist" to a judgeship "betrays either naivete or calculation. Either is troubling."

– PowerLine blog took extra pains to note that "The attorney's name is Mohammed, first name Sohail — Sohail Mohammed."
I know this doesn't represent the attitude of everyone on the right, but the extent to which anti-Muslim bigotry like this is accepted and encouraged and given support is really rather disturbing.
As for Governor Christie, I don't think he really cares what the Pamela Gellar's of the world think, and I have a pretty good idea of what his response would be if someone asked him about this.