Chris Christie: Climate Change Is Real, Human Activity Contributes To It
The climate change deniers aren't going to like what Chris Christie has to say.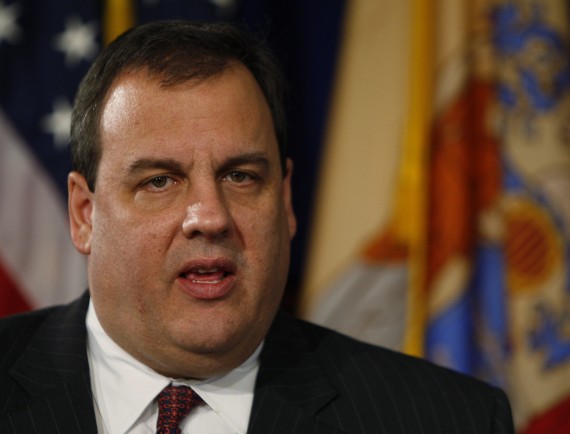 In a move that may cause some of his boosters on the right to recoil in distaste, New Jersey Governor Chris Christie parted with conservative orthodoxy on Global Warming:
In case anyone had any doubts on where Gov. Chris Christie stands on climate change, he made his position crystal clear this afternoon: It's real and it's a problem.

In vetoing a bill (S2946) that would have required New Jersey to stay in a regional program intended to curb greenhouse gases — a program Christie plans to leave by the end of the year — the governor said "climate change is real."

He added that "human activity plays a role in these changes" and that climate change is "impacting our state."

Christie's words are his strongest to date in regards to climate change, a hot-button issue among the same conservatives nationwide who are clamoring for the governor to enter the 2012 presidential race.
This is a change from the position that Christie took last year when he was asked about the issue and expressed skepticism about the role that human activity might play in changing the earth's climate. It's not an entirely unexpected changed, though. When Christie announced that New Jersey was pulling out of a compact among Northeastern states that was designed to reduce greenhouse gases, he said he was doing so because he didn't think the program was working as intended, not because he doubted the science:
Christie's stance on climate change shouldn't really come as a surprise, though. He has opposed offshore drilling for oil and liquified natural gas off of New Jersey's coast sinc he started his campaign for Governor, and has come out in favor of increased investment in solar and wind energy. These are not uncommon stands for a Republican in New Jersey, or anywhere else in the Northeast for that matter. Recently, Christie has been making an effort to highlight his environmental record, focusing on protection of the Jersey Shore (the beaches, not the television show), which is the state's top tourist destination.
Of course, the Governor's comments echo those made earlier this week by Jon Huntsman, of course, and while I have yet to see any reaction to Christie's comments from bloggers on the right, it will be interesting to see how this impacts the Christie boomlet that we've seen of late. At the same time, I fail to see why Christie's comments should be all that controversial. As he noted, the vast majority of climate scientists accept the idea that human activity has contributed significantly to changes in the Earth's climate, and that worldwide average temperatures are, in fact, rising. Why  this should be a political issue at all is incredibly puzzling. This is science, not a matter of opinion, and unless you believe that the entire scientific community is engaged in some vast conspiracy to lie to the world, then it seems to make sense to accept what they've said. What we do with that information, of course, is a different story.
Perhaps Christie's celebrity status on the right will shield him from criticism on this issue. Nonetheless, the reaction to Huntsman's statement this week laid bare the antipathy to science on the right, and the rather idiotic manner in which conservatives deal with this issue. As I noted back in May, it doesn't have to be this way:
There's a way of approaching this issue intelligently. Unfortunately, largely because of a view on the right that seems to say any discussion of "climate change" as the pathway to communism, it's an impossible one to have.
And when conservatives take the pronunciations of talk show hosts like Rush Limbaugh on this issue more seriously than they do the words of actual scientists, the odds of having a rational discussion with them about climate change decrease exponentially.