Chris Christie To Deliver Keynote Address At Republican Convention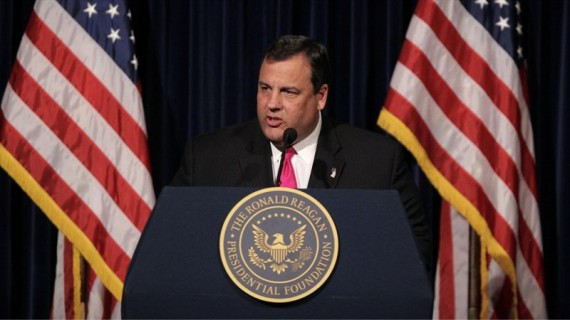 Confirming reports that had leaked out nearly a month ago, the RNC has officially announced that New Jersey Governor Chris Christie will deliver the Keynote Address at the Republican National Convention:
New Jersey Gov. Chris Christie will deliver the keynote address that launches theRepublican National Convention in two weeks, telling USA TODAY he plans to make an "emphatic" argument on behalf of GOP approaches and shared sacrifice to face the nation's biggest challenges.

In an interview Monday, Christie said his 20-minute speech will focus more on making the case for electingMitt Romney than the one against re-electing President Obama. And he promises the words will be his own: He's already on the fourth draft of the speech, "grinding away on it" over the past few days since Romney asked him to fill the high-profile role.
Another Republican rising star getting a prime role at the convention is Florida Senator Marco Rubio, who will introduce Romney the night he gives his speech accepting the party's nomination:
Florida Sen. Marco Rubio will introduce Mitt Romney at the Republican National Convention when the former Massachusetts governor officially accepts his party's presidential nomination later this month in Tampa, a senior Republican official told CNN.

Rubio, who was elected in 2010, is well regarded by conservatives and tea party activists. Earlier this year, Romney had said that he was looking at Rubio as possible vice presidential running mate. Romney, instead, chose Wisconsin Rep. Paul Ryan this weekend to join him on the GOP ticket.
Both seem like ideal choices for their respective roles, and I'm sure we'll here more than one pundit wag about whether these men are auditioning for 2016 or 2020.