Class Times and Drinking Behavior
A new study shows that college students who take late classes drink more alcohol.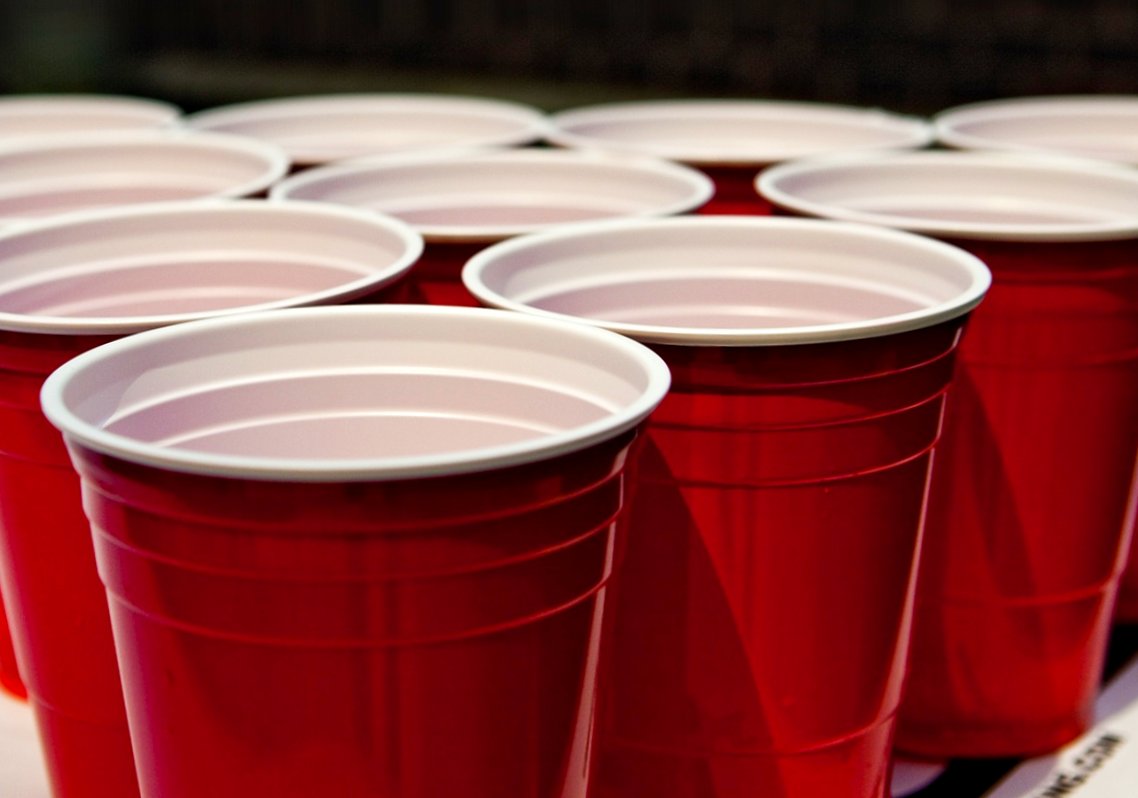 Quite often, correlational relationships lead to questions about directionality. A case in point: a new study showing that college students who take late classes are more likely to stay out late drinking.
Lifehacker ("Later Class Times May Lead to Poorer Grades and More Drinking"):
Having classes start later seems like it would be a great advantage, for night owls, at least, who can sleep a bit longer. A new study, however, associates later class times with more alcohol drinking, poorer sleep and lower GPAs.

Dr. Pamela Thatcher surmises that "Later class start times seemed to change the choices students make: They sleep longer, and they drink more." Student who said they were night owls were also more likely to consume more alcohol and have a delayed sleep schedule. The study found that the resulting poorer sleep led to modestly lower grades overall. (Also of note: In a previous study, Dr. Thatcher found that pulling all-nighters was associated with lower grades.)

So, to get better grades, get better sleep and reduce alcohol consumption. You might be able to force yourself to do this by taking classes that start earlier.
Now, this seems plausible. Presumably, responsible kids adjust their behavior to their schedule. Then again, they also adjust their schedule to their behavior.
When I was in college, I was in ROTC and had physical training at 6 am three days a week and thus tended to get to bed between 10 and 11 pm. I adjusted to that schedule and, indeed, pretty much keep it a quarter-century later.  Well, except for the PT part.
I was also the king of the 7:30 am class since I was up and on campus already. And, in my teaching days, I scheduled most of my classes as early as possible. Since I'm up early, my peak performance period tends to be early, too.
Conversely, I'd wager that the kind of student who stays out late partying on a regular basis is also the kind who avoids early morning classes like the plague, signing up for them only when they really, really have to. After all, they know their lifestyle and should have as much incentive to adjust the things they can control accordingly.
Additionally, unless the study controlled for this very carefully, I'd guess that class performance is a spurious variable here. Students who are partying at night and hung over in the morning are less likely to be effective in their studies. Not only are they too busy with their social life and too sick to study, they probably care less about their grades to begin with than their sober peers. Until the grades come out, of course.
(Tangentially related: If Google Images is any indication, college parties involve substantially more nudity and oral- and gay sex than in my day.)
hat tip: John Personna