Clinton-Era Policy Kept Jared Loughner Off FBI List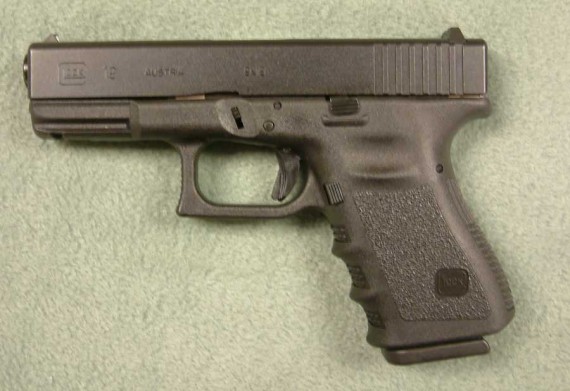 Over the past two weeks, several people have wondered why Jared Loughner was able to purchase a weapon even after being turned down by the U.S. military when he failed a pre-enlistment drug test. Well, now we know that it was because of a policy established by Bill Clinton's Justice Department 17 years ago:
An old policy memo from the Clinton administration paved the way for accused Arizona gunman Jared Loughner to buy his first firearm.

Put in place by then-Attorney General Janet Reno, the policy prohibited the military from reporting certain drug abusers to the FBI, which manages the national list of prohibited gun-buyers, federal officials said.

Loughner attempted to enlist in the Army in December 2008 but was rejected because he failed a drug-screening process, Army officials said. Within a year, Loughner bought a Harrington & Richardson shotgun from Sportsman's Warehouse in Tucson.

In November, he went back to the same store and purchased a Glock 19 – the one he is accused of using in the Jan. 8 rampage that killed six and wounded 13, including Rep. Gabrielle Giffords (D).

Federal law since 1968 has prohibited gun sales to anyone who is an unlawful user of or addicted to a controlled substance. Licensed dealers have been required to check the backgrounds of gun-buyers since 1994. But the Reno policy told federal agencies not to report people who had voluntarily given drug tests for fear it would deter them from seeking treatment, federal officials said.

"We do get reports from the military," said John A. Strong, the FBI section chief who oversees the National Instant Criminal Background Check System (NICS). "Although if you are trying to get into the military and flunk the drug test, that's a voluntary test and you are exempted. The [Justice Department] has decided to exempt voluntary drug tests. They did not want to have a chilling effect on those seeking treatment."

Robyn Thiemann, deputy assistant attorney general in the Office of Legal Policy, said, "It was a policy determination that was made in the Reno administration
Now, I can understand the policy reasons for not wanting to punish people who voluntarily submit to a drug test because you want to encourage them to do that so that they will go for addiction treatment. At the same time, though, I am sort of at a loss as to why a test that you're required to take before you can be enlisted in the military is in any way a "voluntary" test. Moreover, it would seem to me that there ought to be a difference recognized between drug testing connected to drug treatment programs, and this type of situation. We can't know if putting Loughner on this list would've really stopped him — he might have tried to get a weapon illegally — but it would've been better than the alternative, no?