Clintons Resent Weiner Comparisons
Bill and Hillary are not cool with Anthony and Huma's recollection of the 1990s.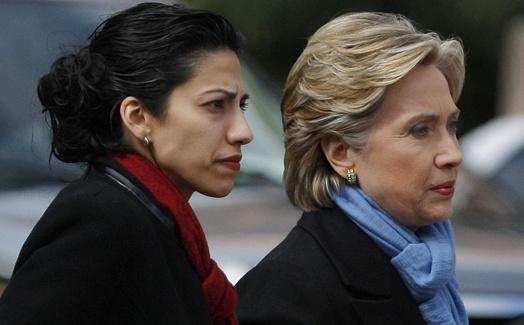 Bill and Hillary are not cool with Anthony and Huma's recollection of the 1990s.
NY Post ("Bill and Hillary Clinton are 'livid' at comparisons to Weiner's sexcapades and Huma's forgiveness"):
Bill and Hillary Clinton are angry with efforts by mayoral hopeful Anthony Weiner and his campaign to compare his Internet sexcapades — and his wife Huma Abedin's incredible forgiveness — to the Clintons' notorious White House saga, The Post has learned.

"The Clintons are upset with the comparisons that the Weiners seem to be encouraging — that Huma is 'standing by her man' the way Hillary did with Bill, which is not what she in fact did," said a top state Democrat.

Weiner and his campaign aides have explicitly referred to the Clintons as they privately seek to convince skeptical Democrats that voters can back Weiner despite his online sexual antics — just as they supported then-President Bill Clinton in the face of repeated allegations of marital betrayals.

"The Clintons are pissed off that Weiner's campaign is saying that Huma is just like Hillary," said the source. "How dare they compare Huma with Hillary? Hillary was the first lady. Hillary was a senator. She was secretary of state."
Except that Hillary didn't become either Senator of Secretary of State until after standing by her man. Indeed, many think she was able to turn the non-job of First Lady into being a United States Senator representing a state in which she'd never previously lived precisely because she was able to leverage the sympathy she gained from the humiliation her husband visited on her.
Indeed, so far as we know, all Weiner did was send a digital photograph of his namesake organ to another woman. Huma's husband, unlike Hillary's, actually did not have sex with that woman.
That said, the real takeaway from both cases is that, while the exploits of the sleazy husbands are the public's business, what with said exploits having taken place while they were in elective office, the wives are entitled to decide from themselves whether their marriages are worth saving without a lot of public commentary.