Comedian David Brenner Dies At 78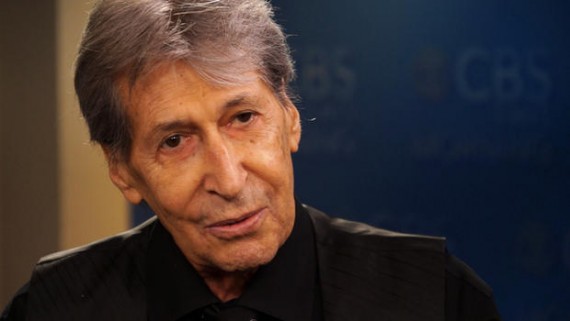 David Brenner, a comedian who made his name thanks in large part to his long history appearances on The Tonight Show during Johnny Carson's era as host, died yesterday at the age of 78:
David Brenner, who delivered his observational style of stand-up comedy on television and on stage for over four decades, died on Saturday at his home in Manhattan. He was 78.

His longtime publicist, Jeff Abraham, said the cause was cancer.

Mr. Brenner was perhaps best known for his regular appearances on "The Tonight Show Starring Johnny Carson." He was one of its most frequent guests, performing more than 150 times.

He gained fame by telling anecdotes about daily life, or as he said, "the dumb things that we say and do." Over the years, as he continued to perform stand-up and began appearing on Fox News TV shows, his comedy focused more on current events.

Mr. Brenner wrote several books, including "Soft Pretzels With Mustard," published in 1983, and starred in four comedy specials for HBO. He also appeared in the 2005 documentary film "The Aristocrats," along with other comedians, who each told a variation on the same long, dirty joke.

In an interview in December on "CBS This Morning," Mr. Brenner recalled how Mr. Carson once explained why he was frequently asked to perform stand-up on the show: "He said, 'Because I like to sit back, smoke a cigarette and laugh for six minutes.'"

(…)

David Brenner was born on Feb. 4, 1936, in Philadelphia. He graduated from Temple University with a communications degree.

He started out as a writer and director of television documentaries. In the late 1960s, he decided to give comedy a try. After his first appearance in 1971 on "The Tonight Show," the offers to perform came rolling in.

Mr. Brenner is survived by his wife, Ruth; three sons, Cole, Wyatt and Slade; and a grandson. (Some reports of Mr. Brenner's death listed the figure skater Tai Babilonia as his surviving wife. However, while Mr. Brenner and Ms. Babilonia had been engaged at one time, Mr. Abraham said they never married.)

His final book, "I Think There's a Terrorist in My Soup," published in 2003, was based on a comedy tour he staged after the Sept. 11 attacks to make people laugh again.

"Laughter is like a salve that you put on a wound until you can get to a doctor and he can fix it," he told CBS. "It doesn't take away what's bad. But it makes you get through it."
In addition to being a frequent guest on Carson's show, Brenner also served as a guest host many times, at least 75 according to one article I read this morning, more than any of the other celebrities that were invited to sit in Carson's chair when he went on vacation.