Compare and Contrast
Just joking edition.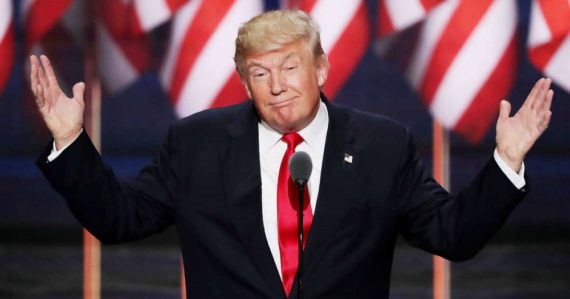 Compare:
When aides have suggested that some orders are illegal or unworkable, Trump has suggested he would pardon the officials if they would just go ahead, aides said. He has waved off worries about contracting procedures and the use of eminent domain, saying "take the land," according to officials who attended the meetings.

"Don't worry, I'll pardon you," he has told officials in meetings about the wall.

WaPo: 'Take the land': President Trump wants a border wall. He wants it black. And he wants it by Election Day.
And contrast:
Before he enter on the Execution of his Office, he shall take the following Oath or Affirmation:—"I do solemnly swear (or affirm) that I will faithfully execute the Office of President of the United States, and will to the best of my Ability, preserve, protect and defend the Constitution of the United States."

Source: US Constitution, Article II, Section 1. (emphasis mine)
And, excuse:
On Wednesday, a senior administration official insisted that Mr. Trump had never seriously raised pardons or asked anyone to break the law. The president had been joking, the official said — "he winks when he does it."

Source: NYT, Trump Tells Aides 'Take the Land' as Impatience Grows on Border Wall