Trump Plans To Pardon Scooter Libby
Out of the blue, President Trump plans to pardon Dick Cheney's former Chief of Staff, but the move seems to have more to do with James Comey than it does Scooter Libby.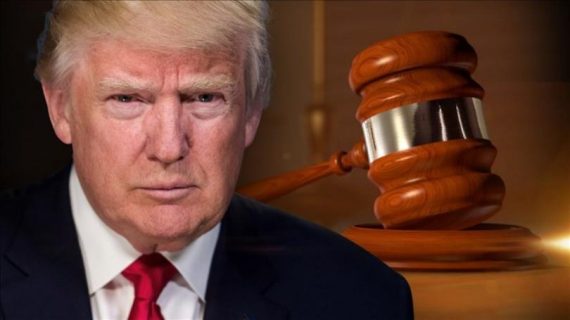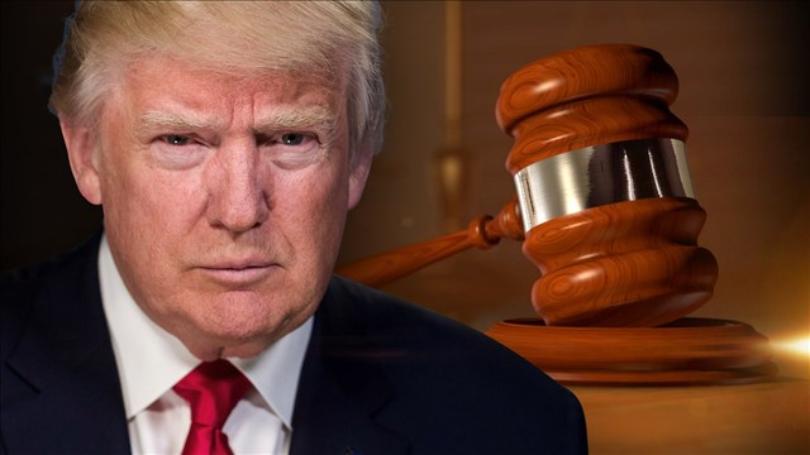 Reports are indicating that President Trump intends to pardon I. Lewis "Scooter" Libby, the former Chief of Staff to Vice-President Dick Cheney who was convicted of lying to the F.B.I. and other crimes in connection with the investigation into the leaking of Valerie Plame's identity as an undercover C.I.A. agent:
WASHINGTON — President Trump plans to pardon I. Lewis Libby Jr., who as chief of staff to Vice President Dick Cheney was convicted of perjury in connection with the leak of a C.I.A. officer's identity, a person familiar with the decision said on Thursday.

Mr. Libby's case has long been a cause for conservatives who maintained that he was a victim of a special prosecutor run amok, an argument that may have resonated with the president. Mr. Trump has repeatedly complained that the special counsel investigation into possible cooperation between his campaign and Russia in 2016 has gone too far and amounts to an unfair "witch hunt."

Mr. Libby, who goes by Scooter, was convicted of four felonies in 2007 for perjury before a grand jury, lying to F.B.I. investigators and obstruction of justice during an investigation into the disclosure of the work of Valerie Plame Wilson, a C.I.A. officer. President George W. Bush commuted Mr. Libby's 30-month prison sentence but refused to grant him a full pardon despite the strenuous requests of Mr. Cheney, a decision that soured the relationship between the two men.

A pardon of Mr. Libby would paradoxically put Mr. Trump in the position of absolving one of the chief architects of the Iraq war, which Mr. Trump has denounced as a catastrophic miscalculation. It would also mean he was forgiving a former official who was convicted in a case involving leaks despite Mr. Trump's repeated inveighing against those who disclose information to reporters.

Critics of Mr. Trump quickly interpreted the prospective pardon as a signal by the president that he would protect those who refuse to turn on their bosses, as Mr. Libby was presumed not to have betrayed Mr. Cheney. Mr. Trump has not ruled out pardons in the Russia investigation.

Mr. Trump has shown no particular interest in Mr. Libby's case before. In 2015, during his campaign for the White House, Mr. Trump was asked if he would pardon Mr. Libby and declined to say, calling it an irrelevant issue. It was unclear when Mr. Trump would issue the pardon, which was first reported by ABC News.

Mr. Libby was not charged with the leak itself and has long argued that his conviction rested on an innocent difference in memories between him and several witnesses, not an intent to deceive investigators. Although Mr. Bush's clemency order kept him from going to prison, Mr. Libby's conviction nonetheless remained intact and he was disbarred as a lawyer as a result. He was not reinstated to the bar until 2016.

Among the allies from the Bush administration who have argued that he was treated unfairly is John R. Bolton, an ally of Mr. Cheney's who served as Mr. Bush's ambassador to the United Nations and started this week as Mr. Trump's national security adviser. Other allies of Mr. Libby's include Joseph diGenova and Victoria Toensing, a husband-and-wife team of lawyers who recently talked about going to work for Mr. Trump before deciding against it because of a client conflict.

A pardon by Mr. Trump would amount to official forgiveness, not exoneration. A pardon does not signify innocence but does eliminate many consequences of a conviction, such as any effect on the right to vote, hold elective office or sit on a jury. As a practical matter, those seeking pardons hope it will erase or ease the stigma of a criminal conviction.

Mr. Libby's prosecution became a symbol of the polarizing politics of the Iraq war during the Bush administration. Ms. Wilson's husband, Joseph C. Wilson IV, was a former diplomat who wrote an op-ed article in The New York Times in 2003 implying that Mr. Cheney ignored evidence that argued against the conclusion that Iraq was actively seeking to build nuclear weapons.

To undercut Mr. Wilson's criticism, administration officials told reporters that he had been sent on a fact-finding mission to Niger because his wife worked for the C.I.A., not at the behest of Mr. Cheney. But federal law bars the disclosure of the identities of C.I.A. officials in certain circumstances and the leak prompted a special prosecutor investigation.

Charged with lying to investigators about his interactions with journalists, Mr. Libby insisted he simply remembered events differently. But his version of events clashed with the testimony of eight other people, including fellow administration officials, and a jury convicted him. Mr. Bush decided that the prison sentence was "excessive," but he said he would not substitute his judgment for that of the jury when it came to the question of Mr. Libby's guilt.

Mr. Libby's advocates argued that Patrick J. Fitzgerald, the special prosecutor, went too far because he had already discovered that the first administration official to disclose Ms. Wilson's identity to a journalist was Richard Armitage, the deputy secretary of state in Mr. Bush's first term, who was not charged. They also argued that Ms. Wilson was not undercover at the time and her employment was well known. Ms. Wilson has denied that she recommended her husband for the mission to Niger and said her career as a C.I.A. official was "over in an instant" once her identity was leaked.

The case tested the limits of journalistic independence. Judith Miller, then a reporter for The Times, went to prison for 85 days rather than disclose that Mr. Libby had discussed Ms. Wilson with her. She was freed after Mr. Libby released her from any promise of confidentiality.

The issue became a major point of contention between Mr. Bush and Mr. Cheney in the last days of the administration in late 2008 and early 2009. Mr. Cheney repeatedly pressed Mr. Bush to go beyond his commutation and issue a full pardon, bringing it up so often that the president grew irritated by the matter.

Mr. Bush assigned White House lawyers to examine the case, but they advised him the jury had ample reason to convict Mr. Libby and the president rebuffed Mr. Cheney's request. Mr. Bush told aides that he suspected that Mr. Libby had thought he was protecting Mr. Cheney, the real target of the investigation.

Mr. Cheney snapped at Mr. Bush. "You are leaving a good man wounded on the field of battle," he told him when informed of the decision.

Mr. Bush was taken aback. It was probably the harshest thing Mr. Cheney ever said to him during their eight years in office together and was meant to attack Mr. Bush's sense of loyalty to his own troops in a time of war.

"The comment stung," Mr. Bush wrote in his memoir. "In eight years, I had never seen Dick like this, or even close to it. I worried that the friendship we had built was about to be severely strained, at best."
Assuming it's true this report, which is also being reported by The Washington Post, ABC News, and Axios, this would be the fourth pardon or commutation that Trump has issued during his time in office. The first three include a pardon issued to Kristian Saucier, a Navy sailor who had been convicted of mishandling classified information and a commutation issued to a man named Shalom Rubashkin, who had been convicted of bank fraud in 2009 and had served eight years of a 27-year prison sentence. The third, of course, was the pardoning of former Maricopa County, Arizona Sheriff Joe Arpaio, who was a strong supporter of Trump's in the campaign and who is now running for the Senate in Arizona. Arpaio had been convicted of contempt of court for refusing to comply with the orders of a Federal District Court Judge regarding the operation of his department.
As noted, Trump has not expressed any particular interest in Libby's case in the past and even many conservatives who were outraged by Libby's conviction and Bush 43's failure to fully pardon him at the end of his term seem to have largely forgotten the case. Additionally, it's not clear that Libby or anyone connected to him had pursued a pardon on his behalf so in some sense this appears to have come totally out of the blue. One possible motivation for the pardon could lie in the fact that the news this weekend and during the course of the coming week is likely to be taken up by the revelations in the new book written by former F.B.I. Director James Comey, A Higher Loyalty: Truth, Lies, and Leadership, which is set to be released next Tuesday, with a media tour by Comey beginning Sunday with interviews on ABC and NBC that will be followed up by a media tour that is likely to keep the book, some details of which have already been reported by the media, and Comey in the news for the foreseeable future. As it turns out, Patrick Fitzgerald, the special counsel who prosecuted Libby as part of his leak investigation, was appointed by Comey when he was Deputy Attorney General under President George W. Bush. In some sense, then, it's possible that Trump sees this pardon as a way to take a slap at Comey while gaining points with some on the right who still care about the Libby case.
As for the merits of the pardon itself, I can't say I feel strongly about it one way or the other. There was no question that Libby lied to prosecutors, F.B.I. agents, and the Grand Jury during the course of the Plame investigation and his conviction for those offenses seemed at the time, and seem now, to be entirely proper. I wasn't really bothered by President Bush's decision to commute his sentence either, and the fact that he stood up against the apparently relentless pressure from his Vice-President to grant a full pardon was admirable in retrospect. At this point, the pardon seems to be entirely an afterthought that, as I noted above, may have more to do with the President's war against James Comey and the broader Russia investigation, which continued again this morning with another Trump Twitter tirade. Where it all ends is anyone's guess.