Conservative Blogger Catches Reporter Hugging Senator Who Happens To Be Her Husbamd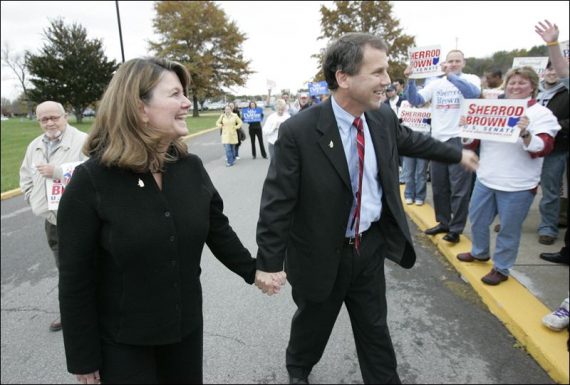 A conservative blogger thought he had caught Cleveland Plain Dealer columnist Connie Schultz being overly affectionate with a United States Senator, what they actually found out is how stupid they are:
Connie Schultz, a Pulitzer prize-winning columnist and wife of Ohio Sen. Sherrod Brown, posted an E-mail exchange between herself and an unnamed, unwitting conservative blogger to her Facebook page Tuesday night.

The blogger emailed Schultz on July 9 to say, smugly: "Dear Ms. Shultz, We are doing an expose on journalists in the elite media who socialize with elected officials they are assigned to cover. We have found numerous photos of you with Sen. Sherrod Brown. In one of them, you appear to be hugging him. Care to comment?"

Schultz, of course, is married to Brown. She wrote back a day later: "Dear Mr. [Name Deleted]: I am surprised you did not find a photo of me kissing U.S. Sen. Sherrod Brown so hard he passes out from lack of oxygen. He's really cute. He's also my husband. You know that, right?"

A week has passed, but Schultz says she's received no response from the blogger. "Waiting, I'm waiting…." the columnist wrote on her Facebook page Tuesday.
Schultz has said she will not identify the blogger publicly, which is probably fine considering he's likely hiding under a rock somewhere out of embarrassment