The Shirley Sharrod/Racism Story: Much Less Than Meets The Eye ?
Journalism and the New Media combined in a feeding frenzy yesterday and a woman lost her job. She probably shouldn't have.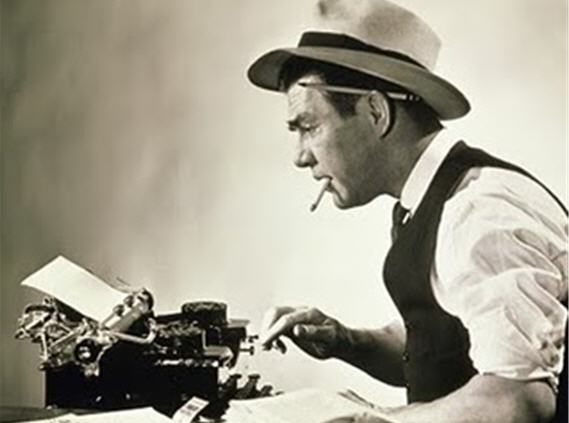 Yesterday, Andrew Breitbart's Big Government broke the story of what it said was a US Department of Agriculture official in Georgia admitting that she refused to help a white farmer because of his race:
We are in possession of a video from in which Shirley Sherrod, USDA Georgia Director of Rural Development, speaks at the NAACP Freedom Fund dinner in Georgia. In her meandering speech to what appears to be an all-black audience, this federally appointed executive bureaucrat lays out in stark detail, that her federal duties are managed through the prism of race and class distinctions.

In the first video, Sherrod describes how she racially discriminates against a white farmer. She describes how she is torn over how much she will choose to help him. And, she admits that she doesn't do everything she can for him, because he is white. Eventually, her basic humanity informs that this white man is poor and needs help. But she decides that he should get help from "one of his own kind". She refers him to a white lawyer.
Here's the video in question:
The story was quickly picked up by the conservative blogosphere, Rush Limbuagh, Sean Hannity, and Fox News. The NAACP, which was being accused of hypocrisy in the Breitbart article that started the controversy, moved quickly to condemn Sherrod. By the end of the day, Sherrod had been forced to resign from her position:
Atlanta, Georgia (CNN) — A black former Agriculture Department employee, who resigned after a video clip surfaced of her discussing a white farmer, insisted Tuesday she "went all out" to help the man keep his farm and said she resigned under pressure from the Obama administration.

Shirley Sherrod, who resigned Monday as the department's director of rural development for Georgia, told CNN she had four calls telling her the White House wanted her to resign.

"They asked me to resign, and in fact they harassed me as I was driving back to the state office from West Point, Georgia, yesterday," she said. The last call "asked me to pull to the side of the road and do it [resign]," she said.

"I don't feel good about it, because I know I didn't do anything wrong," she said. "… During my time at USDA, I gave it all I had."

Her resignation came after media outlets aired the video, in which Sherrod, speaking to an audience, said she did not give the white farmer "the full force of what I could do" to help him avoid foreclosure.
Today, Sherrod is saying that the remarks on the two-minute YouTube video were misinterpreted and taken out of context:
Sherrod, in her first interview after the clip surfaced, told the AJC the damning video was selectively edited. She said the video posted online Monday by biggovernment.com and reported on by FoxNews.com and the AJC completely misconstrued the message she was trying to convey.

"For Fox to take a spin on this like they have done, and know it's not the truth … it's very upsetting," said Sherrod, 62, who insisted her statements in the video were not racist. "I was struggling with the fact that so many black people had lost their farmland, and here I was faced with having to help a white person save their land. So I didn't give him the full force of what I could do. I did enough."

Sherrod noted that few news reports have mentioned that the story she told happened 24 years ago — before she got the USDA job — when she worked with the Georgia field office for the Federation of Southern Cooperative/Land Assistance Fund.

"And I went on to work with many more white farmers," she said. "The story helped me realize that race is not the issue, it's about the people who have and the people who don't. When I speak to groups, I try to speak about getting beyond the issue of race."
And, perhaps surprisingly for those who only heard the edited version of this story, the wife of the white farmer at the center of this story credits Sherrod with saving their land:
Eloise Spooner, 82, awoke Tuesday to discover that Sherrod had lost her job after videotaped comments she made in March at a local NAACP banquet surfaced on the web.

Sherrod, who is black, told the crowd she didn't do everything she could to help a white farmer whom she said was condescending when he came to her for aid.

(…)

Spooner, who considers Sherrod a "friend for life," said the federal official worked tirelessly to help the Iron City couple hold onto their land as they faced bankruptcy back in 1986.

"Her husband told her, 'You're spending more time with the Spooners than you are with me,' " Spooner told the AJC. "She took probably two or three trips with us to Albany just to help us out."

Spooner called Sherrod Tuesday morning.

"She's very sad about it," Spooner said. "She told me she was so glad we talked. I just can't believe this is happening to her."
So, what's going on here ? Is Sherrod a racist who was deservedly fired, or was she the unwitting victim of a media firestorm that was lit by Breitbart and whose flamed were fanned by a conservative spin machine obsessed with scoring points against the NAACP ?
Well consider this:
1. The incident occurred in 1986 when Sherrod was employed by the Georgia field office for the Southern Federation of Southern Cooperative/Land Assistance Fund, a  private organization who describes its primary mission as to "strive to assist in land retention and development, especially for African Americans, but essentially for all family farmers."
2. Sherrod did not say that she didn't help the farmer in question, or that that she helped him less than he needed.
3. Sherrod did say that she felt unease about helping a white farmer when there were so many black farmers in Georgia in need
4. Sherrod did in fact provide the farmer with the best help he needed, eventually referring him to an attorney who helped him saving his farm by filing bankruptcy under Chapter 12 of the Bankruptcy Code
5. The farmer and his wife credit Sherrod with saving their farm and consider her a friend to this day.
Mediaite's Tommy Christopher summarizes it all this way:
If what Sherrod says is true, this is not a story about grudgingly admitting that even white folks need help, but rather, a powerful, redemptive cautionary tale against discrimination of any kind. Both the AJC and Mediaite are working to locate a full video or transcript of the event.

This incident is being posed as the right's answer to the NAACP resolution against "racist elements" in the Tea Party. This story also comes at a time when the New Black Panther Party has been thrust into the spotlight by Fox News (with predictable results), and debate rages over an Arizona immigration law that many say encourages racial profiling.

This is precisely the danger of ideologically-driven "journalism." It is one thing to have a point of view that informs your analysis of facts, but quite abother when that point of view causes you to alter them.
In the meantime, it seems that the NAACP is now re-evaluating it's hair trigger denunciation of Sherrod, which in the end will probably just play into the meme that Breitbart's original post was trying to feed.
The right side of the aisle (with which I'm usually in agreement on political issues) seems to be taking much glee in the fact that this low-level USDA official lost  her job over comments she made about an incident that occurred 24 years ago when she wasn't even working for the government. Personally, I've got to wonder what was really accomplished here. Where political points scored ? Maybe, but I cannot honestly say that a person deserved to lose their job over an incident that was nothing close to what the spin machine was claiming it to be.
The people pushing this story will probably respond to me by saying that this is just a case of turnabout being fair play, but if we've really entered a world where innocent people are going to become victims to political turf wars that really don't mean anything in the long run, then we're further down the road to an irreversible, and very bad, future than I thought.
Update: Tom Vilsack released a statement this afternoon explaining why he asked for Sharrod's resignation:
Yesterday, I asked for and accepted Ms. Sherrod's resignation for two reasons. First, for the past 18 months, we have been working to turn the page on the sordid civil rights record at USDA and this controversy could make it more difficult to move forward on correcting injustices. Second, state rural development directors make many decisions and are often called to use their discretion. The controversy surrounding her comments would create situations where her decisions, rightly or wrongly, would be called into question making it difficult for her to bring jobs to Georgia.

Our policy is clear. There is zero tolerance for discrimination at USDA and we strongly condemn any act of discrimination against any person. We have a duty to ensure that when we provide services to the American people we do so in an equitable manner. But equally important is our duty to instill confidence in the American people that we are fair service providers.
I have to wonder if Vilsack understands that these comments referred to an incident occurred twenty-four years ago when Sharrod was not an employee of the USDA, and that there was no racial discrimination or racism involved.