Counterpoint: The 6 January Commission and the Filibuster
I think this underscores the problem with the 60-vote requirement.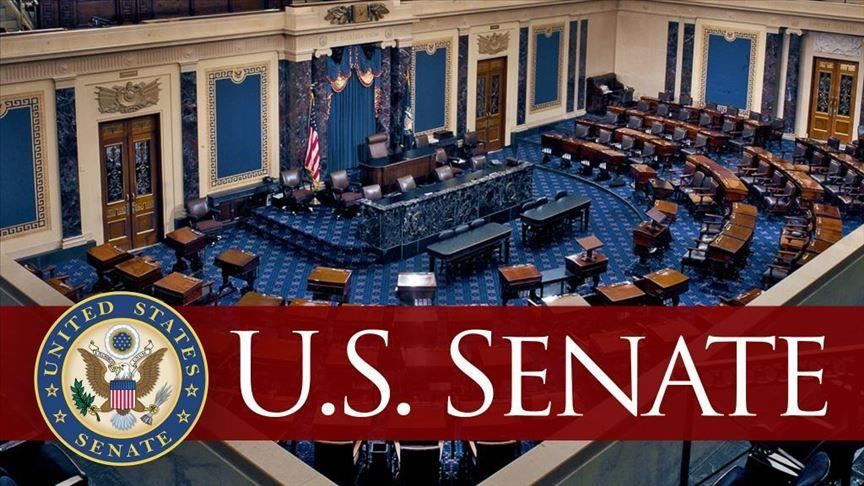 I am going to disagree with my friend and co-blogger, James Joyner, on this following assessment of the current situation in that Senate as it pertains to the fact that legislation to call a 9/11-style commission is likely to die in the Senate due to its rules which largely require a 60-vote majority to pass bills:
The irony is that, to the extent there's an argument for keeping the filibuster and thwarting the will of a majority of voters, this sort of bill is it. It's an incredibly contentious issue that divides the country on regional and party lines and therefore shouldn't be rammed through on a 50 percent plus 1 basis.
First, I object (and not just here, as I see it other places) to the notion that legislation that passes with a 50%+1 constitutes being "rammed through." A majority is a majority and we, as a country need to come to terms with this. I would note that the "rammed through" formulation, or like locutions, are not unusual when it comes to talking about things like 50%+1, so I consider this a broader critique than just aiming it at James. "Ram" suggests brute force. Having the most votes is not brute force. It is having the most votes.
Why is having 51 votes "ramming" and 60 isn't? What makes a given vote brute force? What margin? Is 55-45 brute force? If the 51-50 vote is bipartisan, does it cease to be brute force? (Again, I am not picking on James, I am addressing what I see as a common approach to these outcomes).
I expect no one here can tell me the margins of any legislation ever passed. Whether a bill passes by 1 vote or passes unanimously, it is called the same thing, a law.
We have this weird national fantasy that there is a way to make governing more bipartisan. This sounds nice, but it is not realistic given the way the parties are now sorted (and have been for quite some time). This is not to say that there can't be bipartisanship, such as the new hate crimes bill, but it is not a magic outcome that can always, or even should, be produced.
If bipartisanship on hard issues was easy, we wouldn't have two parties, we would have but one.
I would further note that if the filibuster is supposed to generate bipartisanship, it won't do so here. It simply gives the GOP a veto. How is that not brute force of a worse kind?
This is also where I note that that veto is wielded by Senators who represent far fewer Americans than do the 50 who maintain their slimmest of majorities in the chamber.
---
All of what I have written is both true, and a typical critique of the filibuster/the functioning of the Senate, but isn't the biggest reason I disagree with James' assessment. The 60-vote threshold here is not protecting some alleged ideological rift in the country on policy that Republicans are mustering all their political tools to stop, including the super-majority rules of our second chamber.
No, they are using the peculiar and unrepresentative structure of the Senate to protect themselves from their complicity in how the events of January 6th have been spun by their own co-partisans as part of their own re-election strategies. They don't want the spectacle of Kevin McCarthy having to testify about what he spoke to Trump about during the insurrection, among other potentially embarrassing/telling outcomes. They don't want a spotlight on the fact that the Capitol was assaulted primarily, if not exclusively, by people who supported Trump.
They want to ignore as much of the reality of the situation as they can while keeping alive the Big Lie enough to use it to restrict voting at the state level and to motivate their voters in 2022.
There is no principle being upheld here. While it is true that this is "an incredibly contentious issue that divides the country on regional and party lines" it isn't a division wherein the "small states" have a policy need that needs to be blocked from the dominance of the "large states" or whatever other theory of "representation" (scare quotes intended) that the Senate is supposed to embody.
They are protecting themselves.
What this current situation does is lay bare the problem of the Senate giving the minority a veto, plain and simple.
This is a self-serving political maneuver in the interest of protecting their co-partisans in, at a minimum, rhetorical complicity with insurrectionists.
---
I will conclude by saying that I share James' doubts about the efficacy of a 9/11 style commission on this topic, as well as with the fact that a lot of this behavior is about election strategies going into 2022, but will leave those items for another time.