The 6 January Commission and the Filibuster
Could this be the straw that broke the camel's back?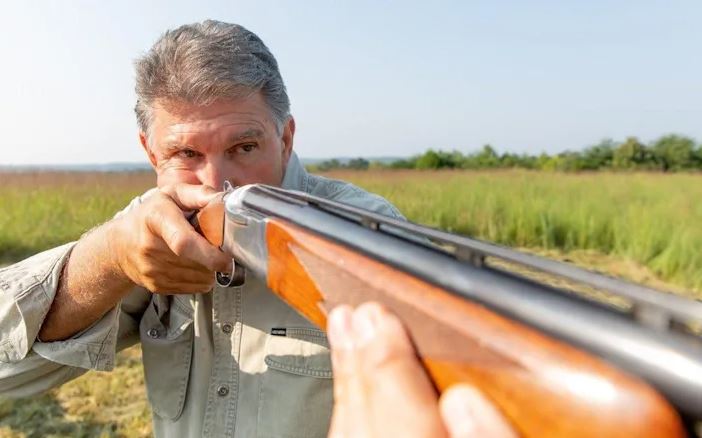 The abuse of Senate rules that has led to a de facto supermajority requirement to pass any legislation is at loggerheads with the desire of the majority party to establish a bipartisan commission to investigate the attack on the Capitol to stop the counting of Electoral College votes. Even Joe Manchin seems frustrated by this.
POLITICO ("Filibuster brawl amps up with GOP opposition to Jan. 6 panel"):
The filibuster has been on hiatus since Joe Biden took over. Senate Republicans are about to change that — over a bipartisan commission to probe the Capitol riot.

After more than four months of letting their power to obstruct lie unused in the Senate, the 50-member Senate GOP is ready to mount a filibuster of House-passed legislation creating an independent cross-aisle panel to investigate the Jan. 6 insurrection. If Republicans follow through and block the bill, they will spark a long-building fight over the filibuster's very existence.

The filibuster has spent months of lurking in the background of the Senate's daily business, but the battle over the chamber's 60-vote threshold will erupt as soon as next week. Senate Majority Leader Chuck Schumer is plotting to bring the House's Jan. 6 commission bill to the floor and daring Senate Republicans to block it.

And GOP opposition is hardening by the day. According to interviews with more than a half-dozen Republicans on Thursday, there is almost no path to even opening up debate on the bill — much less passing it.

"I don't think there will be 10 votes on our side for it," said Sen. Mike Braun (R-Ind). "At this stage, I'd be surprised if you're gonna get even a handful."

Senate Minority Leader Mitch McConnell has been circumspect about his use of the filibuster, leaving the tool untouched so far this Congress as his conference has advanced Democratic bills confronting hate crimes, planning water infrastructure and increasing American competitiveness. But the Jan. 6 commission — and talking about former President Donald Trump for months on end — is a bridge too far for the GOP.

Now that McConnell is pushing his conference toward a filibuster of a bipartisan bill, Democrats see an opportunity to begin making their case to reluctant members that the 60-vote status quo is unsustainable.

[…]

Sen. Joe Manchin (D-W.Va.), one of the filibuster's strongest supporters in the Democratic Party, seemed aghast that his GOP colleagues are on track to block the bill.

"So disheartening. It makes you really concerned about our country," Manchin said. Asked if that is an abuse of the filibuster: "I'm still praying we've still got 10 good solid patriots within that conference."
The irony is that, to the extent there's an argument for keeping the filibuster and thwarting the will of a majority of voters, this sort of bill is it. It's an incredibly contentious issue that divides the country on regional and party lines and therefore shouldn't be rammed through on a 50 percent plus 1 basis.
While bipartisan, blue-ribbon panels are a tradition after national tragedies like the Kennedy assassination, the Challenger explosion, and the 9/11 attacks, this one is different. In those cases, the nation was united that a tragedy had occurred and wanting to get to the bottom of it. The Capitol riots, though, were perpetrated by supporters of a Republican President, at least partly at his instigation, based on an outrageous lie that the election had been stolen from him. Given that supporting that lie has become a litmus test for winning Republican primaries in so many states and districts, it's impossible to have a bipartisan investigation.
McConnell and other Republican leaders who condemned Trump's role—including North Carolina's Bob Burr, who voted to convict in the impeachment trial—reasonably see this as a partisan maneuver to keep this issue alive into the next election cycle. McConnell and others rightly see that as an obstacle to their retaking of the Senate in 2022.
Honestly, aside from the partisan political battle here, it's not obvious what a 6 January commission could possibly achieve. Trump has already been impeached. The Justice Department is investigating the incident and issuing arrest warrants on a steady basis. What is it that we'd possibly learn from a commission that we don't already know, or wouldn't find through the criminal justice process?
As to the filibuster, if this proves to be the final straw, so be it. But I'd argue the major election reform law (HR1/S1) presents a much more clear-cut case for doing so.