COVID 'Emergency' Officially Over
Long after most people returned to normal, public health agencies have given in.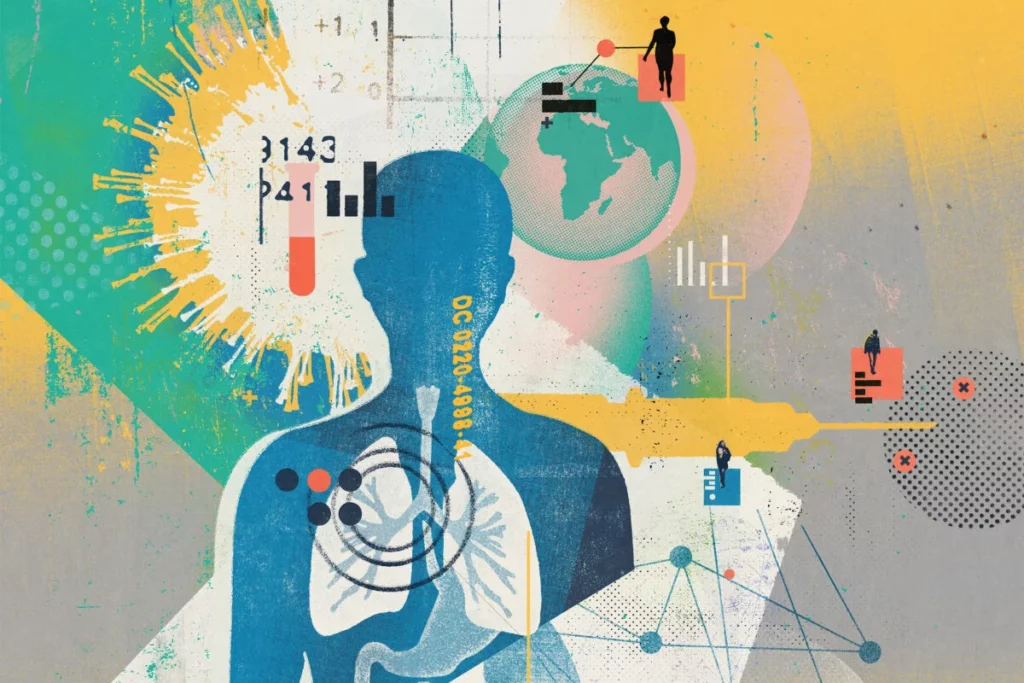 Reuters ("WHO declares end to COVID global health emergency"):
The World Health Organization ended the global emergency status for COVID-19 on Friday more than three years after its original declaration, and said countries should now manage the virus that killed more than 6.9 million people along with other infectious diseases.

The global health agency's Emergency Committee met on Thursday and recommended the UN organization declare an end to the coronavirus crisis as a "public health emergency of international concern" – its highest level of alert – which has been in place since Jan. 30, 2020.

"It is therefore with great hope that I declare COVID-19 over as a global health emergency," said WHO Director-General Tedros Adhanom Ghebreyesus, adding that the end of the emergency did not mean COVID was over as a global health threat.

During a lengthy conference call to brief the press on the decision, some WHO members became emotional as they urged countries to reflect on lessons learned during the pandemic.

"We can't forget those fire pyres. We can't forget the graves that were dug. None of us up here will forget them," said WHO's technical lead on COVID-19 Maria Van Kerkhove.

The COVID death rate has slowed from a peak of more than 100,000 people per week in January 2021 to just over 3,500 in the week to April 24, 2023, according to WHO data, reflecting widespread vaccination, availability of better treatments and a level of population immunity from prior infections.

Ending the emergency could mean that international collaboration or funding efforts are also brought to an end or shift in focus, although many have already adapted as the pandemic receded in different regions.

"The battle is not over. We still have weaknesses and those weaknesses that we still have in our system will be exposed by this virus or another virus. And it needs to be fixed," said the WHO's emergencies director Michael Ryan.

The WHO does not declare the beginning or end of pandemics, although it did start using the term for COVID in March 2020.

"In most cases, pandemics truly end when the next pandemic begins," Ryan said.
Reuters ("CDC to scale back data collection as US ends COVID health emergency"):
The U.S. Centers for Disease Control and Prevention (CDC) said on Friday it would stop reporting or monitoring COVID-19 case data and transmission rates after the government ends the pandemic's public health emergency designation next week.

The agency will stop using its color-coded COVID-19 Community Levels (CCL) system, which relies on those metrics to track the spread of the virus and will instead primarily rely on hospital admission data.

The government on May 11 will end the COVID-19 public health emergency that allowed millions of Americans to receive vaccines, tests, and treatments at no cost during the pandemic.

"The changes that we're discussing today are happening because the end of the Public Health Emergency means that CDC will have less authority to collect certain types of public health data," said CDC Principal Deputy Director Dr. Nirav Shah.

The current CCL system relies in part on aggregate case rates, he told reporters on a press call, but some local jurisdictions may stop reporting that data after May 11.

"There has been a 99% concordance between the community levels, which are being retired, and the new hospital admission driven metrics," he said.

"We will still be able to tell that it's snowing, even though we're no longer counting every snowflake."

Data on hospitalizations will still be collected nationwide, although weekly instead of daily, and will provide a detailed look at trends down to the county level, Dr. Brendan Jackson, who leads the CDC's COVID-19 Response, said on the call.

Hospitals are required to report admissions data beyond May 11 and until April 30 of next year.

The CDC will continue to provide COVID death rates but will no longer rely on aggregate case data reported by local jurisdictions and will instead use national death certificate data, Jackson said.

COVID-19 surveillance will be folded into a wider integrated strategy for monitoring respiratory viruses, he said, adding that some data reporting including demographic case data, the CDC's work on long COVID, and wastewater surveillance for the virus will continue past May 11.
This was inevitable, I suppose. Most of us have long since stopped treating this as an emergency and, in a post-vaccine world, that's perfectly reasonable for most people. Obviously, those who are immunocompromised and living with those who are have a decidedly different risk calculus.
Interestingly, though, the Worldometers data that I've relied on from the outset of the pandemic shows that, at a global level, daily new cases are actually ahead of where they were in March 2020 when most of the world shut down. That may simply be a function of different tracking methodologies. Certainly, the death rate is down radically—presumably through a combination of vaccination, natural immunity, and improved treatment protocols.
The United States is more-or-less tracking global trends. We're still reporting 10-15,000 new cases daily and 100-300 people a day are dying from the disease. One presumes the lion's share of the latter are unvaccinated but I'm not sure where to find that data, if we're even tracking it.* Regardless, we've long been treating COVID as we do the seasonal flu—a reality that can be dealt with through vaccination, hygiene, and other prophylactic measures but that doesn't radically alter our daily lives. Even in the Northern Virginia suburbs where I live, which had a reasonably high compliance rate with masking and the like during the pandemic's peak, relatively few people are masking now.
_________
UPDATE: The New York Times' tracker (which relies on CDC data) shows that the unvaccinated are roughly 3x more likely to get infected and 5x as likely to die as compared to those who have at least their first two doses. They show a primary series vaccination rate of 69% for the total population and 94% among those ages 65 and up—both considerably higher than I'd have guessed. The bivalent booster rate is only 17% among the total population but 43% for those ages 65 and up.