Crist's Choice and the US Party System
What Crist demonstrates about the US party system.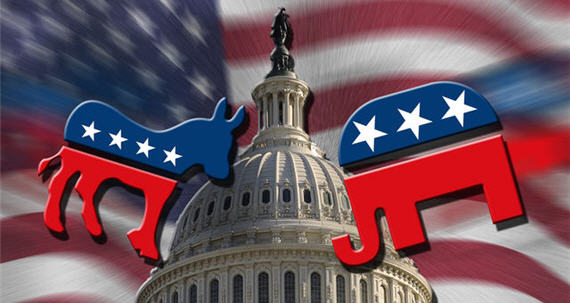 I often ask classes some variation of the following sentence:  "how does one become a Democrat or Republican in the United States?"
The answer, of course, is that one says one is.  There is no test.  There is no set of qualifications.  There is often just a simple public declaration and maybe sometimes something to sign.
Charlie Crist* just provided another data point to back me up:  Charlie Crist signs papers to become a Democrat. (It is always nice when reality cooperates with things I say in class).
Of course, there is a big difference between being a declared, official adherent ("member" seems to too strong a word in this context) and winning a party's nomination, let alone an elected official with a given party affiliation.
In this case we are simply talking about his voter registration, which really doesn't mean all that much, since it does not dictate for whom he will vote in the general election, let alone what he believes and supports.
While on the one hand we have a clearly polarized party system, we have far less disciplined parties than one might think.
Beyond that, it is interesting to note that it would seem at the moment that the increased ideological purity of the Republican Party (especially the base) means that the better bet for moderates (even moderate conservatives) is to play in the Democratic primary rather than the Republican primary.
Indeed, a lot of the choices that individual politicians make is predicated very heavily on the nomination process.  The reason many Tea Party candidates run as Republicans and not under their own label is because they know they have a better shot at a general election win via a Republican nomination than they do as a third party candidates.  This is the same reason Ron Paul ran as a Republican as long as he did rather than as Libertarian.
It is important to understand that nominations are not in the hands of party leaders, but are in the hands of the voters, and specifically in the hands of voters who tend to be more ideologically oriented than the typical party voter, let alone the median voter in a given state or district.
Crist may well be a cynic. but his choices are being driven by the structural conditions of our electoral system, especially the nomination process (the effects of which are substantially under-studied in the context of the robustness of US bipartism).
A side note, this also all relates to a post I wrote a while back:  All Republicans are RINOs (and all Democrats are DINOs).
*And yes, James Joyner already noted this story.