Cuba: Threat to Global Security?
Mary Anastasia O'Grady takes Jeffery Golodberg to task over his interview with Fidel Castro. Much hilarity (or, at least, poor analysis) ensues.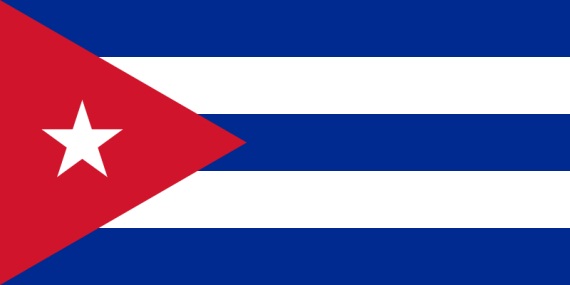 Mary Anastasia O'Grady isn't especially happy with Jeffrey Goldberg's interview with Fidel Castro and says so at length in a column in the WSJ:  Weekend at Fidel's.
Without getting into a point-by-point discussion of either Goldberg's interview or O'Grady's problem therewith, let me focus on a specific line:
We are supposed to conclude that Cuba is no longer a threat to global stability and that Fidel is a reformed tyrant.
First, I can't ignore the fact that this sentence comes after O'Grady notes that Goldberg quotes Castro as telling Mahmoud Ahmadinejad to "stop picking on the Jews."  As such, the conclusion reached that there is a message there about Cuba's place in the world or anything about Castro's tyrant cred is a non sequitur.
Second, and much worse:  O'Grady apparently considers Cuba to be "a threat to global stability."  This is, of course, utterly absurd.  I can understand not liking the regime in Cuba.  I can fully appreciate objections to the power that the Castro brothers have.  However, the last time that Cuba was a relevant player as a threat to global stability was during the Cuban Missile Crisis of 1962.  And even then, the state that was truly relevant in terms of destabilization was the Soviet Union while Cuba just provided the real estate.  One could further argue that the Cuban policies to promote communist revolution in Latin America during the Cold War was aimed at affecting regional stability, but the degree to which it was a major threat to said stability was overblown, shall we say.  Even so, such activities ended in the early 1990s (which, as the mirror tells me, was a wee bit of a while ago).
Even if one wishes to differ with my basic assessment of history, the notion that Cuba in 2010 has any ability to threaten global stability is laughable on its face.  Which, of course, begs the question of why US policy continues as it does.
Also:  Goldberg responds to O'Grady here:  click.