Culture and Institutions, Part 1
A partial response in the context of a complex topic.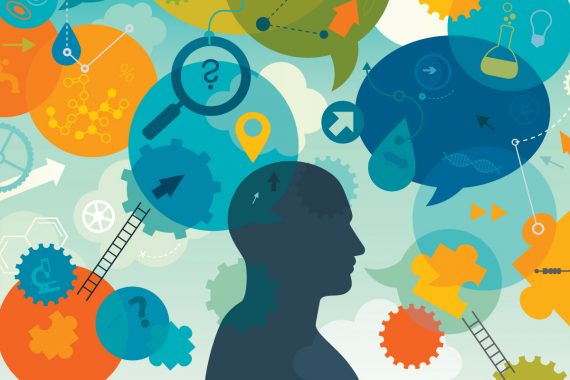 Kingdaddy's very thoughtful post on the role of political culture has done what good essays do, it has gotten me to thinking. I have actually started two (now three) longish posts on the subject. There are some very big ideas and questions about how one studies and analyzes politics in debates over culture as a main frame of discussion or whether institutions should be (or, indeed, whether something else entirely is), as well as how those frames can be combined.
Inherent in this discussion, I think, is the tension between behavioralism and the new institututionalism (which is not especially new anymore and is linked to the rise of rational choice theory in the discipline). Behavioralism emerged in the 1950s and was a response to traditional (the old) institutionalism of the early 20th Century.* Several key contributions to the literature by behavioralists focused on culture, such as Almond and Verba's 1963 work, The Civic Culture. That conflict is a lot of inside baseball talk and why I have labeled this one as "Part 1" as I do not think this is the last post on this subject.
A major force in the behavioralist revolution was David Easton, a true giant of political science and a professor both Kingdaddy and I had at the University of California, Irvine. Easton was famously not concerned with the specific functioning of the state apparatus (i.e., institutions) which he placed in a "black box" in his very influence systems theory approach to politics. Indeed, it looked more at the general political environment (which would include, if memory serves, culture) than it did specific institutions.
If we are going to delve into my own intellectual biography, I can attest that believing that one needed to know what was inside the black box led me to find the new institutionalism a more fruitful area of study as I thought the contents of said black box were exceptionally important.
But, this is already far more inside baseball than I intended to go. Let me address one very specific claim in Kingdaddy's post
If you went back 20 years and said, "We know a deadly pandemic is coming," we would have expected partisan bickering to lessen, and people intoxicated on their self-righteousness to sober up. We would have expected a collective response to a threat to all Americans. We would have been horrified to see epidemiology turned into a partisan issue. Clearly, at some point, we crossed a very dangerous threshold of tribalism. To be fair, "we" does not include all Americans, but a significant minority who sees everything through the lens of us versus them, good versus evil, the well-intentioned versus the badly-intentioned, the patriots versus the traitors, the warriors versus the weaklings. 
Now, let me note that, clearly, I think culture has some significance in explaining our current predicament, as I noted in my post on the politics of masks. I think that we can reasonably note that the US has a significant cultural strain of individualism that makes addressing problems collectively difficult.
I also agree that tribalism is a huge problem (I am just not sure it is specifically a problem of a broken political culture as much as it is inherent to human nature, if not even biologically hardwired in our brains). And, I agree that we are talking about not all Americans, but a subset thereof.
However, if we are talking a subset, the issue is not then, American culture writ large, it is perhaps more about intra-cultural conflict than a broken culture per se. That is, it is more a tribalism problem than a cultural one. But the problem to me there is better explained, in my opinion, by a model that looks not at culture, but aggregated interest competing for power (and, therefore, how parties form and compete). And that leads us to think about how power is won and lost. Which leads to institutions.
First, Kingdaddy is right: twenty years ago we would have assumed that Americans would have pulled together around the threat of a pandemic. Indeed, I would go one better and state we would have thought that four years ago (maybe even less than that).
So, is the problem a vast cultural one or is it specifically about the occupant of the White House and the government he formed by hiring the very best people?
Would Jeb Bush, Marco Rubio, or Ted Cruz (even Mike Pence) have approached the pandemic in the same pathetic, sociopathic way that Donald Trump has?
I will admit that this is all about counterfactuals, but I think we would mostly agree that almost any other president, regardless of tribe, would have approached this differently (and more competently).
And the reason that so many Americans go along with it is because we know that mass behavior is directly influenced by elite behavior, especially when the elite in question is in the same tribe (or, in this case, party). We know that partisans engage in motivated thinking and rationalization. And we know that at the moment that the mass media environment helps reinforce tribal world views.
(I am not sure that any of this is new–the Red Scare of the 1950s and the whole John Birch Society nonsense of thbe 50s and 60s show, to hearken back to another Kingdaddy post, the history of conspiracy theories in US politic).
Second, so how did we get Donald Trump as president? Through flawed institutions.
The nomination process of the Republican Party meant as Steven Levitsky and Daniel Ziblatt discuss in detail in How Democracies Die that the party failed to act as a gatekeeper in our politics as it did when Henry Ford wanted to run for president back in the 1920s.
Ford, a proto-fascist who had some serious popular support, was blocked from pursuing a major party nomination because party elites controlled the nomination process at the time. Trump, a proto-fascist of a type, was nominated by a major party whose elites lacked control of the label. A crowded field coupled with rules that rewarded an early plurality winner all allowed one faction of the GOP to nominate Trump. And once nominated, the party had no choice, if it wanted access to power, to fall in line.
Then, an antiquated electoral system allowed Trump to win the presidency without winning a plurality of natioanl votes because of roughly 78k votes distributed over three states (MI, WI, and PA).
He has gone on to govern despite only having positive public support for an extremely brief period of time (roughly two weeks).
Does this sound more like a failure of culture or a failure of institutions?
This is not to let culture, or subculture, off the hook. Nor does it elide tribalism. But rather than culture eating institutions for lunch, institutions can either stop or fail to stop minority subcultures from eating all our lunches.**
Moreover, I am not sure when American culture, as a whole, was ever not broken in some way, which makes me skeptical of the whole framing. But on a less glum note, I think that we, as a whole, still agree on more than seems to be the case at the moment (the fact that we, as a general proposition, will show up to vote in November, even as we bicker over things like vote-by-mail, voter ID, and the like, is testament to this fact).
More later.
---
*Kingdaddy's reference to the failure of the Weimar constitution is a classic example of a critique of the old institutionalism by behavioralists because those traditionalists were paying attention only to the words on the page.
**I think Drucker's point is valid for organizations, but I question the applicability at the scale of a country. I may return to that later.