Culture and Our Brains
Our surroundings quite literally change how we see the world.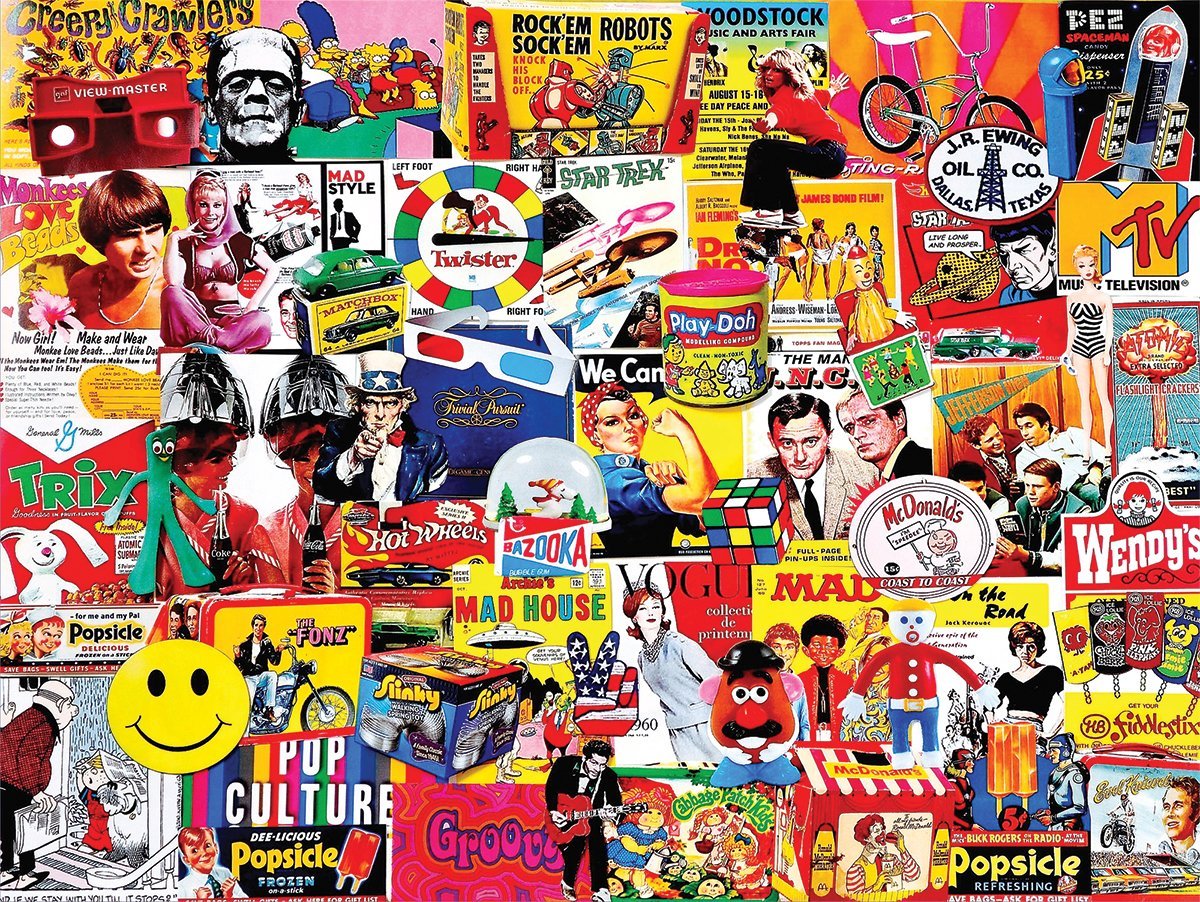 In my earlier piece, "Is Traditionalism Inherently Racist?" I promised a longish follow-on discussing the degree to which culture is hard-wired.
While the idea is hardly new to me, a conversation between Ezra Klein and Harvard anthropologist Joseph Henrich on the former's podcast ("If You're Reading This, You're Probably 'WEIRD'") gave me some new insights. It's somewhat circuitous and wide-ranging, so I'll do a shorter post more narrowly focused on the question and perhaps others in the coming days.
Note that the transcription seems to have been done by some sort of AI system, which made mistakes no English-speaking human would have made.
Klein's setup:
In social science, or at least certain corners of it, WEIRD is now an acronym. It stands for a certain kind of person: western, educated, industrialized, rich and democratic.

And WEIRD people, who have been the people we've been surveying and studying for a lot of research on psychology, they actually turn out to be different, much more so than they, than we often realize or admit. There are all these things we take for granted as basic elements of human psychology and ethics that are actually peculiar to the WEIRD psychology.

We take them for granted because we feel them. We take them for granted because we study ourselves and then use that to extrapolate to human nature, but we shouldn't. The idea that we have a stable self that exists across all contexts, that a person's intentions should be central to any evaluation of their actions, that guilt is a widely felt emotion, that self-esteem is crucial for happiness, we treat all these as truisms, but they're not.
While Henrich's focus, as an anthropologist, is on differences between different countries, tribes, and the like, most of the findings would hold true of the microcultures within a diverse country like the United States. Our cultural lenses give us very strong senses of what is proper in a given situation that we tend to imbue with moral value. We naturally see our norms as "normal"* and see deviations from that as, at best, weird and, quite often, as outrageous if not evil.
The selection bias of so much Western social science is worth noting at the outset.
HENRICH: [A] lot of what you read in a psychology textbook or any of your typical psychology papers come from sampling one particular population. And as psychologists, and anthropologists, and economists began to measure psychology around the world, we found a great deal of variation along things like individualism, the relevance of shame versus guilt, the importance of analytic versus holistic thinking, the role of intentionality and things like moral judgment, and a number of other areas — time thrift, temporal discounting, and I could keep going. But there's this interesting pattern of global variation in how people think about the world.
So, understanding that others simply think about the world quite differently than we do is very important. But that doesn't necessarily mean that we can detach ourselves from our own cultural biases.
This is also quite important, and very much plays into our long-running conversation about what constitutes racism, homophobia, bigotry, etc.:
HENRICH: [W]e have a simple story that we give people where someone is at a busy market. They have a bag with a few items in it. And in one story, they put the bag down to look at some items that are displayed on a counter, and someone else comes up and takes the bag and disappears off. And then by varying the story in different ways, we can make it clear that the person had a very similar bag, which they put down right next to it, and then they accidentally picked up the wrong bag. Or a case where it's clearly a theft and they were trying to make off with the goods.

And then we asked people questions about how blameworthy the person is, how much they should be punished, things like that. And what we find is that we go all the way from WEIRD societies where it's all about the intention. Really, people want to kind of forgive the guy who made a mistake. All the way down to there's no difference. The person is out their goods one way or another.

Another way to think about this, if you accidentally burn someone's house down or if you intentionally burn someone's house down, the bottom line is the person has no house. So it just turns out that how important those intentions are, those mental states and — you can do it with beliefs or intentions — really varies across societies from places where it's not important at all to places where it's super important. It's probably the most important single factor.

[…]

And so you can see this in the history of European law, where there's a lot of discussion and logic chopping and labels for different mental states that characters might have when doing something that could be a crime. Did they intend to do it? Did they think the thing that they did could do it? So there's all these ways that lawyers break down the mental states of the actors. And each of these has implications for the nature and details of the crime, and the degree of culpability, and the punishment, all these kinds of things.

But lots of societies have just done the simple thing. If you go back and you look at preChristian law codes, if you accidentally shoot a guy with an arrow, then you have to pay a certain blood price to his family. And nobody cares if the arrow glanced off of a deer or if you were just trying to kill him. And then you see this in lots of other societies where intentionality either plays no role or a smaller role than the sort of obsession over the details of the mental states.
Through my WEIRD lens, I think imputing bigotry to actions/systems/rules that have an unintentionally disparate impact is wrong. But there are whole groups of people who only care about results, finding the whole discussion about intentionality bizarre.
This, too, has played out in some recent conversations here:
HENRICH: [O]ne of the things that I try to push in the book, or try to really press on, is this idea of an interpersonal pro-sociality or morality versus an interpersonal. So one is this reality you have with strangers towards arbitrary rules, whether it's paying your taxes, giving blood to strangers. All these things that help make society run. But it's really kind of faceless, and you're not really helping anybody you know. Versus the kind of more normal human morality where I got friends and family, and I want to do stuff to help them, and those are my priority.

Now, of course, everybody has that interpersonal morality. But it's a question of how much emphasis you're putting on one and how that you're going to make the trade offs versus that general principle, don't lie in court that's required to make the system run. People can't be always lying in court. So it's that kind of trade-off. And then much of my book is about trying to lay out how that unfolded over centuries to get us to the place where we are today. And you shouldn't think of today as an endpoint. I think things are dynamic, and directions are changing, and that sort of thing.
Western society—Henrich argues that it's largely due to the influence of Christianity and, in particular, the Catholic church over centuries—has comparatively abstract rules of behavior.
[M]yself and lots of collaborators have made the case that societies that had beliefs in these more powerful, moralizing gods were able to galvanize more cooperation in larger groups. So if you believe that God was incentivizing you with, say, heaven and hell, then that can lead people to behave in somewhat more pro-social ways and allow trade, mutually beneficial transactions, larger cooperation, cooperation and warfare.

And so simple experiments that we've done is — one is just to go around the world to different societies. And we're going to remote villages in Africa and Fiji and New Guinea and stuff and just asking people questions, getting measurements of their degree to which they believe in a god that is moralizing and punishing that has control over the afterlife.

And we find that if we give people a choice between allocating money in a way that the experimenter can't be sure what they did to their community or themselves versus some coreligionist distant stranger who they don't know, they're more fair. They're not totally fair, but they're more fair towards the stranger in this monetary allocation when they report believing in these more powerful, moralizing gods.
Back to the hard wiring:
HENRICH: [W]e're a cultural species, that our reliance on this cultural learning is actually part of our evolved phenotype. So we've genetically evolved to come into the world as babies and start imitating and acquiring and using cues to figure out who to pay attention to, and drinking in all this.

So we have a lot of extra brain. And we have changes in our developmental cycle which allow us to acquire social norms during middle childhood, say, ages 5 to 10. We internalize them. So we use them to help us navigate the world. We're willing to pay costs if the norm demands those costs. But that can lead to all kinds of different ways of thinking about the world because even something like whether we see a visual illusion depends on the world we construct.

So one of my favorite experiments are these the Müller-Lyer illusion, which is the two arrows where one of the arrows are in and the other of the arrows are out. Well, if you grow up in a world without carpenter corners — and anthropologists have done the work in the 1960s — you actually don't see that illusion. So you literally see the world differently. And I think that captures a lot of some of the stuff we were talking about earlier with the role of self-esteem and stuff. You literally see the world differently.

EZRA KLEIN: You have a great line here where you write, you can't separate culture from psychology or psychology from biology because culture physically rewires our brains, and thereby shapes how we think. Your example there with the carpenters corners is, I think, a pretty good example of that. So how does culture rewire our brains?

JOSEPH HENRICH: The idea is that we come in with a degree of plasticity in order to help us acquire the information processing that allows us to navigate the institutional landscapes, the incentives that are built up in the institutions. So just my favorite example and the one I start the book off with is when you learn to read, you get specialized neural circuitry in your left ventral hemisphere. It impinges on some of your facial processing.

So literate people are right-biased in their facial processing, but nonliterate people are much more symmetrical in their facial processing. So what neuroscientists thought was a product of humans, a right bias in the brain in terms of processing faces, turns out to be a product of literacy because you spend all this time as a child building this machine that can read. It reads automatically. One of the fun things I say in the book is that if I show you a word, you can't stop yourself from reading it.

Even though this is just a learned skill, it's a thing that most cultures didn't do over human history, but now it's an automatic piece of our brain. It takes up neurogeography. It affects things that have nothing to do with reading, so you process speech differently once you've learned to read. We have a thicker corpus callosum. So we know the actual biology is different. But this is all due to this cultural value on reading.
So, when we say that people from different cultures see the world differently, it's not a figure of speech. Our cultural experiences literally rewire our brains.
There's a whole lot more to the interview and I may circle back to it in the future. I'm off to an overnight staff ride, so it won't be today or tomorrow.
____________
*My wife frequently ribs me for thinking that my experiences are "normal," whereas other ways of seeing and doing things are "weird." To which I always respond, "Well, yeah."