Darren Wilson Resigns From Ferguson Police Department, But That's Unlikely To Quell Protests
The man who shot and killed Michael Brown has resigned, but that's unlikely to satisfy protesters who still seem to be demanding criminal charges that are never going to come.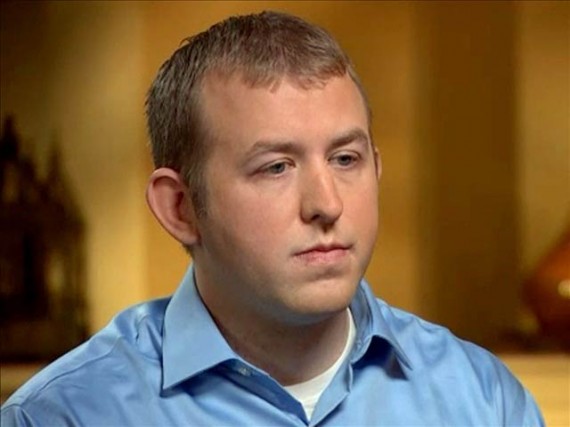 Fresh off essentially being cleared of criminal liability by a St. Louis County Grand Jury, at least on state law criminal charges, Officer Darren Wilson has resigned from the Ferguson Police Department:
FERGUSON, Mo. — The white police officer a grand jury declined to indict last week in the fatal shooting of an unarmed black teenager has resigned from the this city's Police Department, his lawyer said on Saturday night.

The officer, Darren Wilson, who had worked in this department since 2011, submitted a resignation letter, said Neil J. Bruntrager, the lawyer. In the letter, first published in the St. Louis Post-Dispatch, Mr. Wilson said: "It was my hope to continue in police work, but the safety of other police officers and the community are of paramount importance to me. It is my hope that my resignation will allow the community to heal."

For months, some here had called for Mr. Wilson, 28, to step down or be fired following the killing of Michael Brown and the unrest that followed, in August and then again last Monday, after the grand jury decision was announced.
The announcement itself is not entirely a surprise since there had been reports for weeks prior to the Grand Jury announcement that Wilson was negotiating his departure from the department regardless of the outcome of the proceedings. It really is the most realistic outcome, of course, since there was really no way that Wilson could be an effective officer in Ferguson going forward due to the controversy that the shooting created and the distrust that this has generated with the public. Additionally, the fact that he remains subject to potential Federal criminal charges, not to mention civil liability in a wrongful death suit from Brown's family, makes it unlikely that he could have been an effective officer on the ground in Ferguson. Indeed, as long as any legal issues were pending he would likely not be able to be on the street at all, and that's something that could take years to resolve, especially on the civil side of the ledger. Wilson staying on the job would also have been a liability for the Ferguson Police Department as it struggles to find a way to rebuild its credibility with a public that had obviously lost trust in its ability to be fair long before the Michael Brown incident. In theory, I suppose, Wilson could possibly some day end up being an officer again in some small town somewhere, although that seems unlikely. More likely than not, Wilson will be looking for another career at this point.
Wilson's resignation is unlikely to placate the protesters who continue to speak out against the Grand Jury decision in protests nationwide:
Adolphus Pruitt, of the N.A.A.C.P.'s St. Louis chapter, said the resignation "not only fulfills one of the demands of the protesters, but also provides for one of the steps necessary for the wholesale reconstructions of law enforcement in Ferguson."

Yet on Saturday night, as protesters gathered near the police station here, as they have on most nights since Mr. Brown's death, many seemed unsatisfied with the news, which they said was inevitable. "We want an indictment and we're still going to stand for that," said Alicia Street, 29, who lives in nearby Florissant.
Realistically, that simply isn't likely to happen. From the perspective of state court proceedings, the failure of this Grand Jury to indict essentially brings the investigation to an end, a fact that St. Louis County District Attorney Robert McCulloch acknowledged in his Monday evening press conference announcing the Grand Jury's decision. Theoretically, charges could be brought in the future since the Grand Jury's decision does not constitute and acquittal and Double Jeopardy has not attached, but realistically that is only likely to happen in a very limited number of circumstances. If, for example, some new evidence were uncovered that brought Officer Wilson's versions of events into question or tended to establish that the shooting was wrongful, then the investigation could be reopened and charges brought. There are also a limited number of circumstances under which a new Grand Jury could be empanelled and a new investigation started, but that's something that is very rare and requires the kinds of factual showing that seem highly unlikely in this case.
It also seems unlikely at this point that we wil see Federal Civil Rights charges against Wilson individually, a fact which Federal sources were acknowledging months before the Grand Jury decision was handed down. Now that we have that decision, though, the record seems to make it clear that it would be next to impossible to establish almost any of the essential elements necessary for a guilty verdict in such a case and, if prosecutors can't do that, then they have no business bringing charges to begin with. More importantly, Federal prosecutors are not in the habit of bringing charges for "symbolic" reasons; if they indict someone in a particular case it's because they are nearly certain that they'd be able to convict the Defendant at trial. That simply doesn't exist in this case, which suggests strongly that anyone hoping for a Federal indictment against Darren Wilson should not hold their breath because it probably not going to happen. As I said, there remains the probability that Wilson, along with the Ferguson P.D., could face a wrongful death suit at some point down the line — a fact that seems almost guaranteed when you conisder that Benjamin Crump, the lead attorney for the Wilson family, is primarily a civil trial lawyer rather than a criminal defense attorney — but that is a far different type of legal proceeding than a criminal trial. As far as criminal liability goes, the Grand Jury's decision was pretty much the last word on the issue.