Defense Department Taking Over Security Clearance Process
A long-overdue overhaul of the way the United States vets those who access classified information is underway.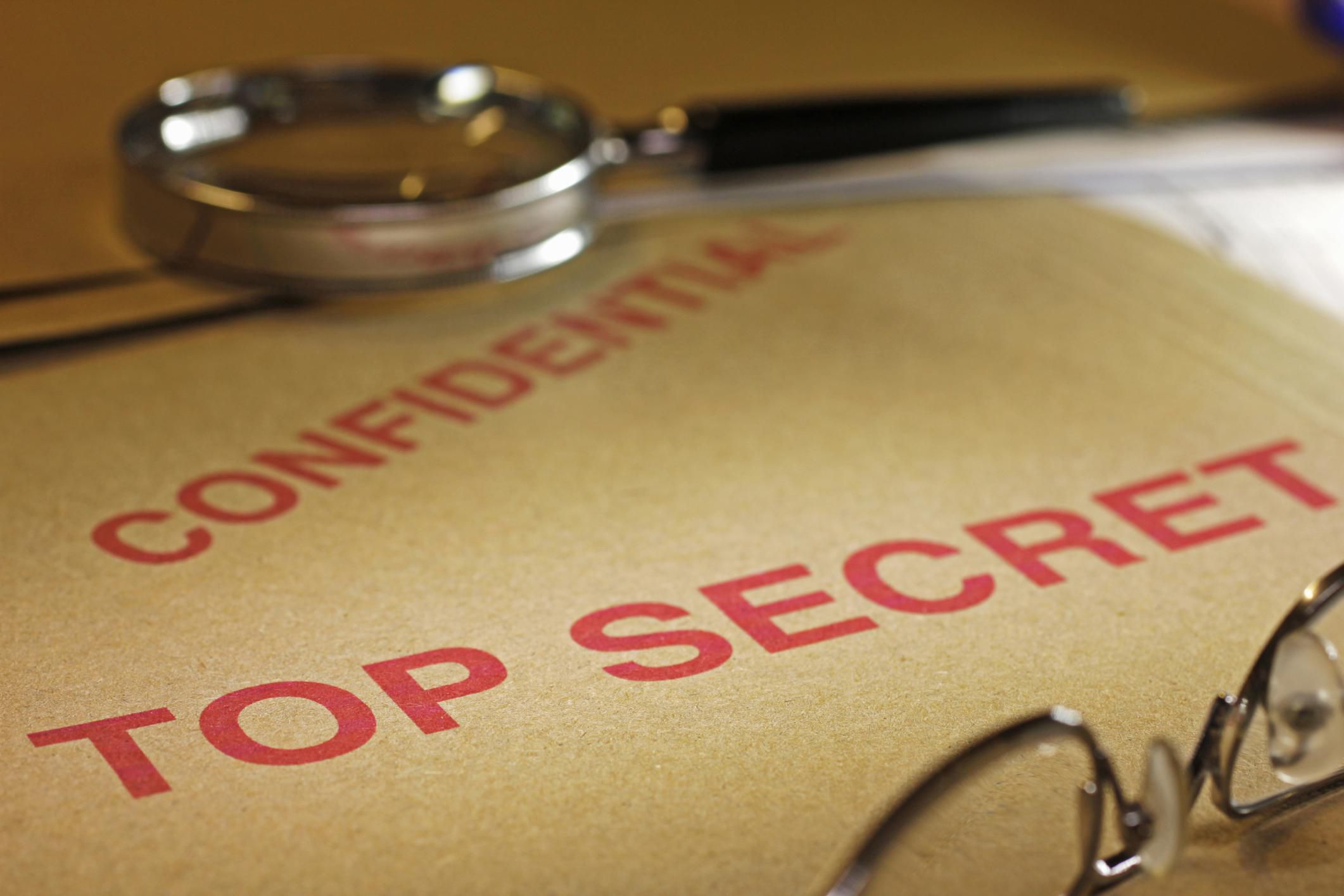 We've known for two decades that our system for reviewing who gets access to our nation's secrets is broken. We're finally doing something about it.
AP ("Pentagon to take over security clearance checks"):
The Defense Department is poised to take over background investigations for the federal government, using increased automation and high-tech analysis to tighten controls and tackle an enormous backlog of workers waiting for security clearances, according to U.S. officials.

The change aims to fix a system whose weaknesses were exposed by the case of a Navy contractor who gunned down a dozen people at Washington's Navy Yard in 2013. He was able to maintain a security clearance despite concerns about his mental health and an arrest that investigators never reviewed.

Problems had earlier surfaced with former National Security Agency contractor Edward Snowden, who now lives in Russia to avoid charges for disclosing classified material, and Army Pvt. Chelsea Manning, who went to prison for leaking classified documents, triggering calls to update the antiquated system to include more frequent criminal and financial checks of workers who have security clearances.

Another problem has been delays: a backlog of about 700,000 people, including high-ranking federal officials waiting as much as a year to get clearances. President Donald Trump's son-in-law and senior adviser, Jared Kushner, for example, received his permanent clearance just a few weeks ago, more than 16 months after Trump took office. The delay, his lawyer said, was caused by the backlog in the new administration and Kushner's extensive financial wealth, which required lengthy review.

Pentagon officials said that over the next three years, the Defense Department will take responsibility for all background investigations involving its military and civilian employees and contractors. But according to a U.S. official, the White House is expected to soon give the department authority to conduct security reviews for nearly all other government agencies as well. The official spoke on condition of anonymity to discuss the decision before it was publicly announced.

Plans to transfer responsibility from the Office of Personnel Management to the Pentagon for all of the roughly 3.6 million Pentagon employees, directed by defense legislation for fiscal 2017, are already in the works. The new program will involve a system of continuous checks that will automatically pull and analyze workers' criminal, financial, substance abuse and eventually social media data on a more regular basis, rather than only every five or 10 years as it is done now.

Garry Reid, director for defense intelligence, said the shift of responsibility to the Pentagon will allow OPM officials to begin eating away at the current backlog of about 700,000, of which roughly 500,000 are Defense Department workers. The Pentagon won't take over any of the backlogged cases because they are already underway in OPM.

[…]

It will cost an additional $40 million for fiscal year 2019. But over time, he said, the department expects to spend "significantly less" than the current $1.3 billion price tag for the program because of the increased automation and other savings.

A key problem contributing to the backlog is that field investigations into workers seeking security clearances can take up to 500 days, as investigators scour records and conduct interviews with neighbors and other acquaintances of the employee.

An analysis of the process, said Reid, found that 50 percent of the investigators' workloads involves tasks such as driving around the country, finding sources and looking for people to talk to about the employees.

Using more automated and continuous checks, he said, "can find out that same information that's taking hundreds of days and frankly a billion dollars a year to do, and collect similar information."

As an example, he said an automated check could reveal information in the national criminal database about an incident that wasn't otherwise reported or communicated between a local law enforcement agency and the military.

Carrie L. Wibben, the Pentagon's director of counterintelligence and security, said that as a result, the department is discovering problems years before investigators would have turned them up in regularly scheduled five or 10-year checks.
So, the current system is slow and expensive, yet does very little to keep untrustworthy people away from sensitive information—the whole point of the process.
As noted here many times before, the current system is a relic of the way we lived half a century ago. Typically, people would have lived their whole lives in a single place, and thus be well known to their neighbors. They'd likely enter government service right after high school or college, and thus have very little history to comb through. For someone like myself, who has lived in more than a dozen places scattered throughout the world and been in and out of government service, it's next to impossible to even fill out the requisite forms. I have no idea what the phone number of people I lived next to or worked for twenty years ago might be, or even if they're still alive, but I'm required to put that information on the forms. Because of the nature of my career, I've had professional association with literally hundreds, maybe thousands, of foreign nationals. There's simply no way that I could list even a fraction of them, yet the forms ask me to do so.
Because I live in the national capital region and work for the Defense Department, I'm asked several times a year to waste an hour or so of my time being interviewed about neighbors or former students. Despite telling them at the outset that I barely know the people they're trying to vet, the investigator will nonetheless go through the entire list of questions to which I couldn't possibly know the answer.
It's an incredibly expensive waste of time with massive spillover effects.
As noted in the AP report, we've got a backlog of 700,000 people waiting for background investigations to be complete. In many cases, those are people being paid by the taxpayer who can't actually do their jobs. In most cases, they're people who can't join government service for months or even years. A lot of them will ultimately not take the job for which they're cleared. Oh, and who knows how many people who would like to serve don't even bother to apply because they're not willing to put up with the red tape.
Another effect of all of this is to privilege those with existing clearances, especially the coveted Top Secret/Sensitive Compartmented Information clearance. Someone leaving the government with one of those can essentially write their own ticket, since they can go to work right away without the hiring agency or contractor having to foot the bill. That's a boon to these people—mostly military veterans or retirees—but it means that people who are otherwise better qualified for the job are being passed over.
The Jared Kushner example points to another issue: people who have been successful in the global business world are incredibly hard to vet. Indeed, we saw several would-be Trump nominees for high-level posts, including Secretary of the Army, withdraw their names in frustration with the process. To be sure, it's hard to feel sorry for Kushner and other Trump cronies who have been stymied by the system; it might even be a blessing. But, in an ideal world, presidents would be able to tap those with executive experience in the private sector for short stints in government service. The current disclosure process makes that too hard.
The proposed reforms should go a long way to fixing most of these problems, as well as ferreting out those who were trustworthy at the time of their initial security review but got compromised later on because of grudges, financial issues, drug and alcohol abuse, or other factors.
It's not obvious from the story, though, why OPM couldn't do all of these things. It's rather weird for DoD to be running security processes for other agencies. Granting that DoD is by far the largest consumer of clearances, it would make more sense for a non-aligned bureau, whether OPM or some new agency under the DNI to do this. I'm guessing the idea is to piggyback on some existing DoD technologies but it's not obvious why others couldn't utilize those independently.