Trump Administration Considering Revoking Security Clearances Of Administration Critics
Based on what can only be described as pure vindictiveness, the President is apparently planning on revoking security clearances of former officials who have been outspoken against the Administration and its policies.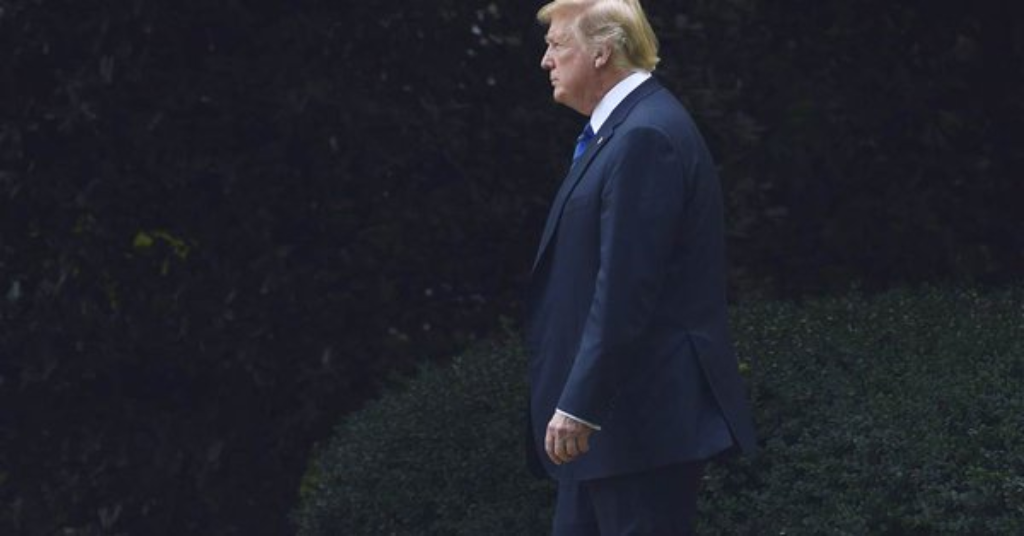 White House Press Secretary Sarah Huckabee Sanders announced at the daily briefing today that the Administration is in the process of considering revoking the security clearances of a number of former public officials who have become outspoken critics of the President:
WASHINGTON — President Trump threatened on Monday to strip the security clearances of former national security officials who have criticized his refusal to confront Russia over its election interference, a move that would apply the powers of the presidency to retaliate against some of his most outspoken detractors.

Sarah Huckabee Sanders, the White House press secretary, said Mr. Trump was considering revoking the clearances of John O. Brennan, the former C.I.A. director; James B. Comey, fired by Mr. Trump as F.B.I. director last year; and James R. Clapper Jr., the former director of national intelligence, among others.

"The president is exploring the mechanisms to remove security clearances because they politicized and in some cases monetized their public service and security clearances," Ms. Sanders said.

The suggestion was an unusual politicization of the security clearance process and is the latest turn in an effort by Mr. Trump to deflect scrutiny from his meeting last week with President Vladimir V. Putin of Russia, whom he sided with over his own intelligence community in casting doubt about whether Moscow attacked the 2016 presidential election.

She also said Mr. Trump is looking to strip the security clearance of Susan Rice, Mr. Obama's national security adviser, and Michael V. Hayden, the former head of the C.I.A. and National Security Agency during the George W. Bush administration.

She also singled out Andrew G. McCabe, the former deputy director of the F.B.I., who was fired this year over a lack of candor about his dealings with reporters. Mr. McCabe does not have an active security clearance. Mr. Comey has also had no security clearance for about a year, according to a person briefed on the matter.

Security clearances allow former officials to work with companies on classified programs and provide advice to those firms and sometimes to government agencies. Stripping their clearances could harm their ability to work as consultants and advisers in Washington.
More from The Washington Post:
President Trump plans to revoke the security clearances of a handful of former officials who have been critical of his rhetoric and actions toward Russia, the White House announced Monday, in a move that immediately prompted claims of political retaliation.

White House press secretary Sarah Huckabee Sanders said the officials being examined are former CIA director John Brennan; former FBI director James B. Comey; former CIA director Michael V. Hayden; former national security adviser Susan E. Rice; former director of national intelligence James R. Clapper Jr.; and former FBI deputy director Andrew McCabe.

"The president is exploring these mechanisms to remove security clearances because they've politicized and, in some cases, actually monetized their public service and their security clearances in making baseless accusations of improper contact with Russia or being influenced by Russia," Sanders told reporters at a regular press briefing.

She added: "The fact that people with security clearances are making these baseless charges provides inappropriate legitimacy to accusations with zero evidence."

The move came shortly after Trump met with Sen. Rand Paul (R-Ky.), who said earlier Monday that he planned to ask the president to revoke Brennan's clearance. The former Obama administration CIA director last week used the word "treasonous" to describe Trump's performance at his summit with Russian President Vladi­mir Putin in Helsinki, saying it showed he was "wholly in the pocket of Putin."

(…)

Democrats immediately criticized the move as an attempt to punish former officials for leveling criticism at Trump.

"This is what totalitarianism looks like," Sen. Mazie Hirono (D-Hawaii) said in a tweet.

A member of the Senate Republican leadership voiced skepticism of the White House's actions as well.

"I don't know whether they've been abusing their security clearance at all," said Senate Majority Whip John Cornyn (Texas), the No. 2 Republican in the chamber. "That's a very serious allegation. I want to see what the results are."

At least two of the officials — Comey and McCabe — do not currently have clearances.

Comey hasn't had a security clearance for many months, according to a person familiar with the matter.

McCabe's clearance was deactivated when he was fired from the FBI, said Melissa Schwartz, a spokeswoman for McCabe. She said McCabe's lawyers were told that was according to FBI policy.

"You would think the White House would check with the FBI before trying to throw shiny objects to the press corps…," she wrote on Twitter.

Clapper, a career intelligence officer who last served as the Director of National Intelligence in the Obama administration, described the move by the White House as "unprecedented" and "petty."

Clapper said there were no grounds for dismissing his clearance, and that the White House's actions were directed solely at "people who have criticized the president." He said no one from the White House has contacted him about the matter, which he learned about during Sanders's remarks.

Clapper also said he could not think of an instance in which a president revoked a security clearance.

Reached by phone, former CIA and NSA director Michael Hayden had no comment on the White House's statement. But he objected to any White House suggestion that he had mishandled classified information or done anything that would be grounds for revoking his security clearance.
In addition to these statements, Clapper and Hayden have both said that they do not receive classified information now that they are no longer part of the Intelligence Community. Additionally, as noted above James Comey and Andrew McCabe no longer have security clearances, so there's nothing for the White House to revoke. So far, we haven't heard back from either John Brennan or Susan Rice, but one assumes that the situation is the same in their cases. In other words, revoking the security clearances for these officials would be an entirely meaningless and vindictive act on the President's part. Which, of course, is par for the course for this Presidency.
This idea didn't start with the Administration, at least not publicly. Early this morning, Kentucky Senator Rand Paul, who has evolved into being one of the President's most obsequious supporters in the Senate, announced that he would be meeting with the President to discuss revoking the security clearance of former C.I.A. Director John Brennan. In a follow-up tweet, Paul claimed that he was making the request due to the fact that he didn't believe that former officials should be able to monetize their security clearances in the form of speaking fees or other sources of income after leaving office:
Sen. Rand Paul said Monday he is meeting with President Donald Trump to ask that former CIA Director John Brennan have his security clearance revoked.

"Is John Brennan monetizing his security clearance? Is John Brennan making millions of dollars divulging secrets to the mainstream media with his attacks on @realDonaldTrump," the Kentucky Republican tweeted Monday morning. "Today I will meet with the President and I will ask him to revoke John Brennan's security clearance."

Brennan, who was CIA director under President Barack Obama, now works as a senior national security and intelligence analyst for NBC News and MSNBC. Brennan has been highly critical of Trump.

Most recently, he lambasted Trump's meeting with Russian President Vladimir Putin last week, calling it "nothing short of treasonous" in a tweet.

Paul's request comes after Fox News host Tucker Carlson said last week that Brennan still had a security clearance despite not working for the federal government anymore.

Carlson, who called Brennan an "out-of-the-closet extremist," went on to call for his security clearance to be removed.
Here are Senator Paul's tweets on the matter:
Today I will meet with the President and I will ask him to revoke John Brennan's security clearance!

— Senator Rand Paul (@RandPaul) July 23, 2018
Public officials should not use their security clearances to leverage speaking fees or network talking head fees

— Senator Rand Paul (@RandPaul) July 23, 2018
The fact that these former public officials continue to have security clearances after they leave office is not unusual, not it is unusual for any other government employee or contractor who has obtained a security clearance to retain that clearance after their employment has come to an end. As a practical matter, it's important to point out off the top that having the clearance does not mean that any of these people have access to classified information at the present time or that they would be granted that access if they asked for it without being employed in a position where they would need to have access to such information. Instead, it appears that allowing the security clearances to stay in effect is, by and large, a courtesy that is granted to former officials and employees that, at least to some extent would make it easier for the appropriate agencies recertify their clearance in the future in the event that they are appointed to or hired into another position requiring them to have access to classified information. Additionally, having the security clearance after termination of their employment means that they can, if necessary, be brought back for consultation on issues that may require a security clearance, something that often occurs in the case of senior Intelligence Community officials, or which at least used to before this President.
The Washington Post's Aaron Blake points out the hypocrisy of all of this:
Here's how Sanders explained it: "The president is exploring the mechanisms to remove security clearance because they politicized and, in some cases, monetized their public service and security clearances. Making baseless accusations of improper contact with Russia or being influenced by Russia against the president is extremely inappropriate, and the fact that people with security clearances are making these baseless charges provides inappropriate legitimacy to accusations with zero evidence."

The first part of this that's rich is the idea that it's unacceptable to "monetize" political office and experience. Trump as president hasn't gone very far to separate himself from his businesses, and he has made a habit of promoting and using his properties, with foreign leaders and political types frequenting them. As for using positions of power for personal gain, there were more than a dozen investigations into now-former Environmental Protection Agency administrator Scott Pruitt for exactly that kind of thing before he was pushed out. Interior Secretary Ryan Zinke faces similar review

The second part that's rich is the idea that making "baseless charges" is now disqualifying. Trump has lodged many conspiracy theories from the comfort of the White House, most notably that the Obama White House wiretapped his campaign, that it spied on his campaign, that voter fraud made him lose the popular vote, that a Pakistani-born Democratic IT aide was part of some kind of conspiracy, etc. If making charges with no evidence is now the standard, Trump should be the first person excused from future briefings.

But the slipperiest slope of all is the idea that these officials are "politicizing" their positions. This is a word that gets thrown around a lot — almost always in bad faith. It's often how you try to censor someone for saying something you don't like. Definitionally, it's suggesting that because they don't like Trump, these former officials are saying things they don't believe, but that's a completely subjective judgment. If this is the standard, you could use it to justify freezing out pretty much anyone who blows a whistle or disagrees with you politically. It could very quickly become a tool for creating a monolith inside intelligence circles in which nobody with any stature is allowed to disagree. It could also have a chilling effect on any such official who might speak out in the future.
Additionally,, as Blake goes on to note, this move is especially hypocritical given the fact that former Trump National Security Adviser Lt. General Michael Flynn retained his security clearance even while working on Trump's campaign and leading crowds in cheers of "Lock Her Up!" in connection with the allegations against Hillary Clinton.
In any event, it is clear that this announcement is based in nothing other than pure vindictiveness. In one respect or another, each of the persons on this list has been critical of the Trump Administration in public and several of them, such as Brennan and Clapper, frequently appears on cable news programs where they have been highly critical of the Administration in general and the President specifically. As such, it's hard not to see this as nothing more than an effort by the Administration to punish these people for their political opinions, which could pose legal problems should the Administration move forward with this idea. Viewed in this light, of course, the announcement isn't at all surprising. Donald Trump has a long history of vindictiveness against those who have criticized him, and the fact that he is continuing that pattern as President, while alarming, is entirely consistent with his past behavior. Just think of it as another deplorable action by a deplorable President.