Trump Revokes John Brennan's Security Clearance, Threatens More Revocations
In what appears to be a move based purely on vindictiveness, President Trump has revoked the security clearance of former CIA Director John Brennan.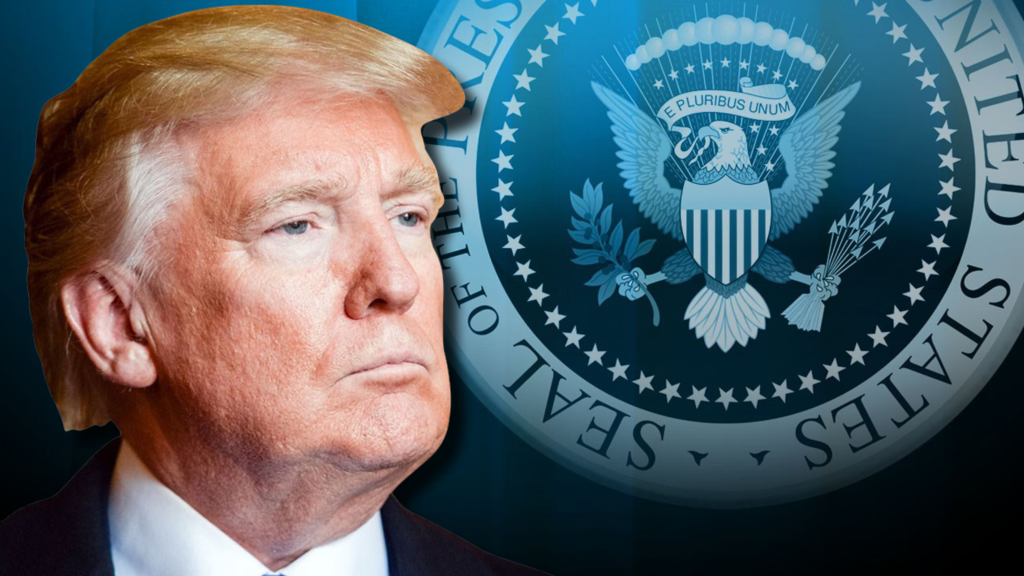 Following through on a threat made last month, yesterday the Trump Administration revoked the security clearance held by former CIA Director John Brennan, apparently for no other reason than the fact that Brennan has been a frequent and vocal critic of the President since leaving the government in 2017:
WASHINGTON — President Trump revoked the security clearance of John O. Brennan, the former C.I.A. director under President Barack Obama, on Wednesday in a striking act of retaliation against an outspoken critic. The president threatened to do the same to other former national security officials who have antagonized him.

Citing what he called Mr. Brennan's "erratic" behavior and "increasingly frenzied commentary," Mr. Trump dispatched Sarah Huckabee Sanders, his press secretary, to read a statement saying that Mr. Brennan had abused his access to the United States' secrets "to make a series of unfounded and outrageous allegations."

The statement came only a few weeks after Ms. Sanders warned that Mr. Trump was considering revoking the clearances of Mr. Brennan and others who he believed had politicized and inappropriately profited from their access to delicate information. It was the latest assault by a president who has routinely questioned the loyalties of national security officials and dismissed some of their findings — particularly the conclusion that Moscow intervened in the 2016 election — as attacks against him.

Step by step, from the moment 10 days into his administration that he fired the acting attorney general, Sally Q. Yates, Mr. Trump has overseen the removal of top national security officials who have defied him or worked at senior levels of the Russia investigation. They include James B. Comey, the former F.B.I. director; Andrew G. McCabe, the former F.B.I. deputy director; and Peter Strzok, the former F.B.I. counterintelligence agent who helped oversee the Hillary Clinton email inquiry and the Russia investigation and disparaged Mr. Trump in a series of inflammatory texts.

Mr. Trump's action against Mr. Brennan appeared to be the first time that a president has ever issued or revoked a clearance outside of the established process, according to Bradley P. Moss, a lawyer who has written on the issue.

In an interview later Wednesday with The Wall Street Journal, Mr. Trump argued that his list of potential targets for having security clearances revoked was not confined to his political opponents, saying that he "would put a Republican on, too, if I thought they were incompetent or crazy."

The revocation of Mr. Brennan's security clearance also appeared to be a way to change the subject from damaging accusations in a tell-all book by Omarosa Manigault Newman, a former reality TV show star who worked in the White House and now claims that Mr. Trump used a slur to disparage African-Americans and is in a state of mental decline.

Mr. Trump's decision drew a swift response from Mr. Brennan. "This action is part of a broader effort by Mr. Trump to suppress freedom of speech & punish critics," Mr. Brennan wrote on Twitter, adding that he would not relent. "It should gravely worry all Americans, including intelligence professionals, about the cost of speaking out."

The White House statement on Mr. Brennan was dated July 26, three days after Ms. Sanders first announced that Mr. Trump was considering revoking his critics' clearances. The date suggested that the decision had been made weeks ago, although the White House would not explain the delay in revealing it.

(…)

Ms. Sanders said the president was also considering yanking the security clearances of other former officials and one current Justice Department official, all of whom have angered the president. The group includes Michael V. Hayden, the former head of the National Security Agency who was made C.I.A. director under George W. Bush; Susan Rice, a national security adviser under Mr. Obama; James R. Clapper Jr., the former director of national intelligence under Mr. Obama; and Ms. Yates.

Others who no longer have a clearance might lose the ability to have it reinstated, the president warned. Mr. Comey and Mr. McCabe, neither of whom currently have a security clearance, are part of the list.

The only current official on Mr. Trump's list is Bruce Ohr, a lawyer in the Justice Department's criminal division. The president has criticized Mr. Ohr on Twitter because of Mr. Ohr's friendship with Christopher Steele, a former British intelligence officer who compiled a salacious dossier containing damaging information about the president.
Not surprisingly, the President took to Twitter to rant about the Brennan revocation:
"John Brennan is a stain on the Country, we deserve better than this." Former Secret Service Agent and author of new book, "Spygate, the Attempted Sabotage of Donald J. Trump," Dan Bongino. Thank you Dan, and good luck with the book!

— Donald J. Trump (@realDonaldTrump) August 16, 2018
"I'd strip the whole bunch of them. They're all corrupt. They've all abused their power. They've all betrayed the American people with a political agenda. They tried to steal and influence an election in the United States." @seanhannity

— Donald J. Trump (@realDonaldTrump) August 16, 2018
While the initial White House statement tied the decision to revoke Brennan's clearance, and those of other former intelligence officials, to Brennan's role as an outspoken critic of the President and the largely unfounded accusation that he was using his access to classified information as a means to attack the Administration, many observers suggested that what we were really witnessing was an effort to strike a political blow against the Mueller investigation. Trump seemed to confirm this theory later in the day during an interview with the Wall Street Journal:
In a subsequent interview with The Wall Street Journal, Trump made that crystal clear, saying he had to move against Brennan and others he holds responsible for the Russia probe.

"I call it the rigged witch hunt, [it] is a sham," Mr. Trump said in an interview. "And these people led it!"

He added: "So I think it's something that had to be done."

Trump then pointed to other investigators who worked on the Russia probe and the investigation of Hillary Clinton's private email server.

"You look at any of them and you see the things they've done," Trump said. "In some cases, they've lied before Congress. The Hillary Clinton whole investigation was a total sham."

He went on to suggest he's reviewing the security clearance of other critics — James Clapper, James Comey, Michael Hayden, Sally Yates, Susan Rice, Andrew McCabe, Peter Strzok, Lisa Page, and Bruce Ohr — simply because he's decided that they're bad people.

"I don't trust many of those people on that list," Trump said. "I think that they're very duplicitous. I think they're not good people."

Trump's comments are reminiscent of when he claimed he was firing Comey over mishandling the Clinton probe, then admitted in a TV interview days later that he was thinking "this Russia thing with Trump and Russia is a made-up story."
John Brennan, meanwhile, hit back:
This action is part of a broader effort by Mr. Trump to suppress freedom of speech & punish critics. It should gravely worry all Americans, including intelligence professionals, about the cost of speaking out. My principles are worth far more than clearances. I will not relent. https://t.co/TNzOxhP9ux

— John O. Brennan (@JohnBrennan) August 15, 2018
Brennan also hit back this morning in a New York Times Op-Ed in which he called the President's denials of collusion between his campaign and Russian officials and "hogwash" and tied the President's decision to revoke his security clearance as part of the Administration's ongoing effort to undermine the Russia investigation:
While I had deep insight into Russian activities during the 2016 election, I now am aware — thanks to the reporting of an open and free press — of many more of the highly suspicious dalliances of some American citizens with people affiliated with the Russian intelligence services.

Mr. Trump's claims of no collusion are, in a word, hogwash.

The only questions that remain are whether the collusion that took place constituted criminally liable conspiracy, whether obstruction of justice occurred to cover up any collusion or conspiracy, and how many members of "Trump Incorporated" attempted to defraud the government by laundering and concealing the movement of money into their pockets. A jury is about to deliberate bank and tax fraud charges against one of those people, Paul Manafort, Mr. Trump's former campaign chairman. And the campaign's former deputy chairman, Rick Gates, has pleaded guilty to financial fraud and lying to investigators.

Mr. Trump clearly has become more desperate to protect himself and those close to him, which is why he made the politically motivated decision to revoke my security clearance in an attempt to scare into silence others who might dare to challenge him. Now more than ever, it is critically important that the special counsel, Robert Mueller, and his team of investigators be allowed to complete their work without interference — from Mr. Trump or anyone else — so that all Americans can get the answers they so rightly deserve.
First of all, it is worth noting that the fact that former public officials such as Brennan continue to have security clearances after leaving office is not unusual, nor is it unusual for any other government employer or contractor who has a clearance to retain that clearance after their employment has ended. For one thing, it's not unusual for such persons to either end up becoming consultants in a position that requires them to have access to classified information after leaving government employment and, especially with respect to top-level government officials, it is often common for them to return to government under subsequent Administrations. In those cases, allowing these individuals to retain their clearances simplifies the hiring process since it reduces the number of hoops that need to be jumped through to allow them to do their jobs.
At the same time, though, it should be emphasized that the fact that someone who isn't currently employed by or consulting for the Federal Government does not mean that they have access to classified information or that they would be given such access if they asked for it and didn't otherwise have a need to be granted that access due to the nature of their employed. Therefore, the implication that the Administration and its supporters are making that Brennan and people like him are using their current access to classified material to enhance their career as a pundit or to attack the Administration. Brennan himself, for example, has stated more than once that he has not received a classified briefing of any kind since leaving office on January 20, 2017, and there has been no credible accusation that he has revealed any classified information in his numerous critical comments about the President. Permitting these security clearances to stay in effect is, by and large, a courtesy that is granted to former officials and employees that, at least to some extent would make it easier for the appropriate agencies recertify their clearance in the future in the event that they are appointed to or hired into another position requiring them to have access to classified information. Additionally, having the security clearance after termination of their employment means that they can, if necessary, be brought back for consultation on issues that may require a security clearance, something that often occurs in the case of senior Intelligence Community officials, or which at least used to before this President.
In any event, it is clear that this announcement is based on nothing other than pure vindictiveness. In one respect or another, each of the persons on this list has been critical of the Trump Administration in public and several of them, such as Brennan and Clapper, frequently appears on cable news programs where they have been highly critical of the Administration in general and the President specifically. As such, it's hard not to see this as anything than an effort by the Administration to punish these people for their political opinions, which could pose legal problems should the Administration move forward with this idea. Viewed in this light, of course, the announcement isn't at all surprising. Donald Trump has a long history of vindictiveness against those who have criticized him, and the fact that he is continuing that pattern as President, while alarming, is entirely consistent with his past behavior. Just think of it as another deplorable action by a deplorable President.
Update:  James Joyner has further thoughts.