Defund the Police? Abolish the Police?
Decades of reform efforts have failed. Is it time for a radical solution?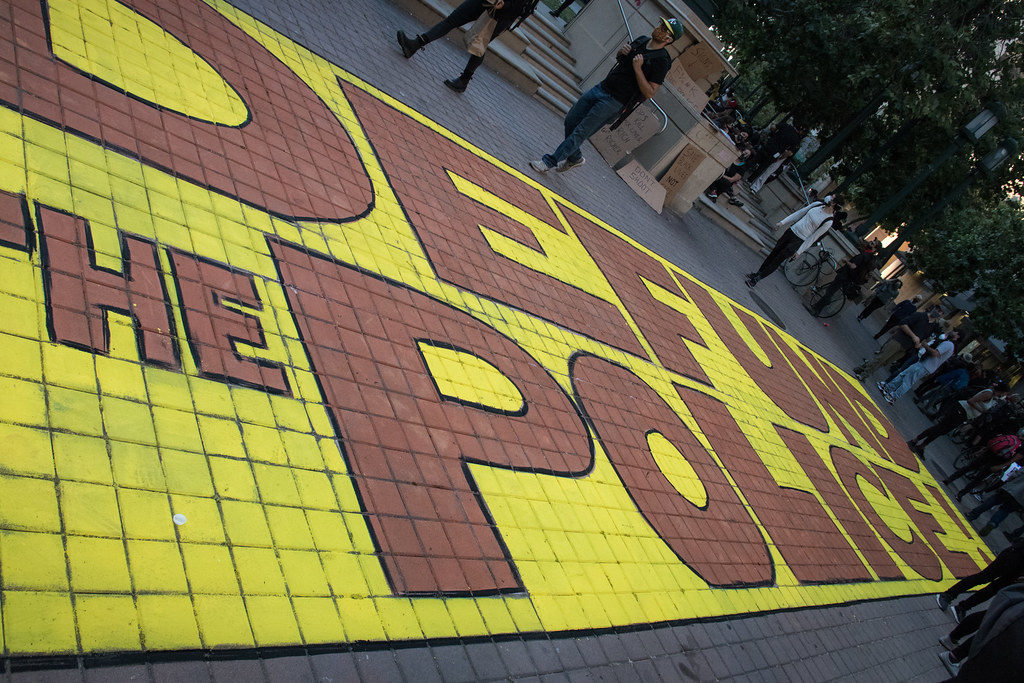 When I started seeing articles under the headings "Abolish the Police" and "Defund the Police" being tweeted out a few days ago, I dismissed them as silly over-reactions born out of understandable frustration.
It's clearly more than than. And, yet, less than a fully-developed policy platform. Or, indeed, a single plan.
What's common to all the strains of the movement is the idea that simply reforming the existing institutions won't work. That, particularly in the African American community, police forces are seen as repressive and dangerous—akin to the secret police common in communist and authoritarian regimes. Decades of reform efforts, including efforts to racially integrate the force and countless hours of training on racial sensitivity, implicit bias, community policing, conflict de-escalation, and the like have simply not changed that underlying fact.
At the low end of the "Defund the Police" movement is a proposal akin to one that has been floating around but never really implemented in the foreign policy/national security space: devote fewer resources to armed forces and more to development and diplomacy. On the domestic side, the notion is that we over-resort to armed police forces for situations that would be better handled with drug counselors, social workers, and other specialists whose training and instincts are to help rather than to dominate. These people don't want to literally defund the police so much as reallocate some amount of police funding to those other services.
Related is an even more modest proposal: "Demilitarize the Police." That is, we've gone from SWAT teams being stood up for very specific crisis situations in the late 1960s and early 1970s to general police forces viewing themselves as an occupying army who view "civilians" in the community as a threat to be suppressed.
While admittedly not an expert on the topic, I'm absolutely in favor of both of those concepts.
At the more radical end of the "Abolish the Police" movement, we would literally have no police forces at all. While I'm amenable to the conversation, I don't think anyone really knows how that would work. There are, after all, violent criminals out there and someone has to enforce the laws. In the case of cities with substantial problems with armed gangs, it's unclear to me how we deal with that problem without some sort of police force, regardless of what we call them.