Democrats Betting Big on Abortion
They're spending millions on issue ads in the wake of Dobbs.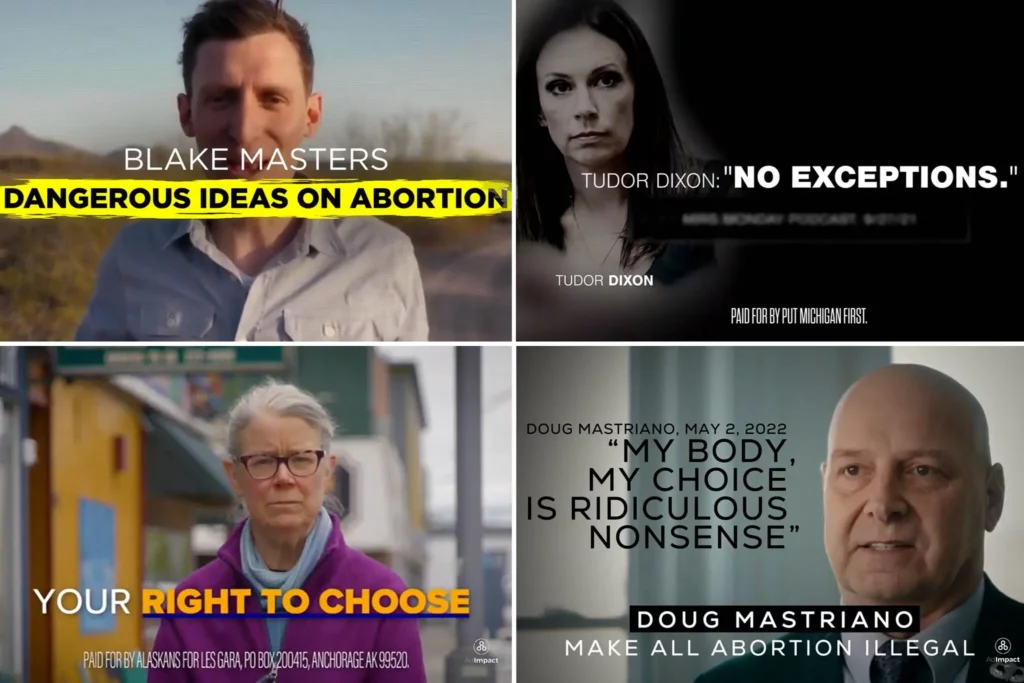 NYT ("Why Abortion Has Become a Centerpiece of Democratic TV Ads in 2022"):
All across America, Democrats are using abortion as a powerful cudgel in their 2022 television campaigns, paying for an onslaught of ads in House, Senate and governor's races that show how swiftly abortion politics have shifted since the Supreme Court overturned Roe v. Wade in late June.

With national protections for abortion rights suddenly gone and bans going into effect in many states, senior White House officials and top Democratic strategists believe the issue has radically reshaped the 2022 landscape in their favor. They say it has not only reawakened the party's progressive base, but also provided a wedge issue that could wrest away independent voters and even some Republican women who believe abortion opponents have overreached.

In the fallout of the ruling, Democrats see the potential to upend the typical dynamic of midterm elections in which voters punish the party in power. In this case, although Democrats control the White House and both chambers of Congress, it is one of their top policy priorities — access to abortion — that has been most visibly stripped away.

"Rarely has an issue been handed on a silver platter to Democrats that is so clear-cut," said Anna Greenberg, a Democratic pollster working with multiple 2022 campaigns. "It took an election that was going to be mostly about inflation and immigration and made it also about abortion."

In the roughly 50 days since the Supreme Court's ruling, Democrats have flooded the airwaves in many of the nation's most closely watched contests, spending nearly eight times as much as Republicans have on ads talking about abortion — $31.9 million compared with $4.2 million, according to data from AdImpact, a media tracking firm. And in the closest Senate and governor's contests, Republicans have spent virtually nothing countering the Democratic offensive.
I have no idea whether this will work but it's a reasonable strategy. Dobbs has flipped the script. Previously, anti-abortion activists were angry that the Supreme Court was limiting the ability of state legislatures to restrict the practice, while abortion rights activists had a "Constitutional right" on their side. Now, anti-abortion activists are busy enacting laws that scare the hell out of women who want to keep the option to have an abortion open.
Thus far, the polling doesn't show much of a swing. But we're three months away from the election and most voters are barely starting to pay attention to the race. To the extent that there are significant numbers of persuadables in competitive races, this issue could well be a difference maker.