Demographic Trends Not Looking Good For Republicans
Republicans are fighting over how best to deal with their demographic problems, but they seem to be fighting the wrong battle.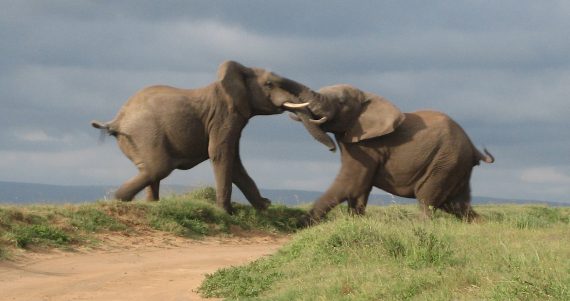 Pew Research takes a look at the Census Bureau's report on the demographics of the 2012 electorate and finds some troubling signs for Republicans:
First, whites were 74% of voters last year at a time when they were just 63% of the population. This racial turnout gap is driven by the fact that a disproportionate share of non-whites are either too young to vote, not eligible to vote (because they're not citizens), or just don't vote. All of these factors could change over time.

Second, if we look at the 2060 projections, we can see that there's a lot more diversity yet to come. The Census Bureau makes its projections based on an analysis of fertility rates, mortality rates and immigration trends. They're not set in stone. Things change. But they give a sense of the general direction of things. And many of these future demographics are already a reality—for example,  about half of newborns in 2010 were non-white.

In 2012, Mitt Romney captured just 17% of the non-white vote overall, according to the national exit poll, including 6% of the black vote, 27% of the Hispanic vote and 26% of the Asian-American vote.  Unless future Republican presidential candidates do better with these groups, the electoral math will keep getting more difficult for the GOP.
In another post, Pew points out that the youth vote, which the GOP continues to lose, is going to become a more important factor in elections as time goes on:
Likewise, the so-called Millennial generation (adults, born after 1980, who are now ages 18 to 33) is certain to become a growing share of the electorate.  Today they are 25.5% of the age-eligible electorate. By 2020, they will be 36.5%. If history is a guide, this cohort of voters will increase its voter participation levels as it grows older.
None of this is new, of course. People have been noticing these trends for years now and, in the immediate aftermath of the 2012 elections you saw a lot of Republicans calling for their party to find ways to become more open to minority groups and younger voters. We see some evidence of that in the push that Marco Rubio  and other Republicans are leading for immigration reform. In that effort, though, you can also see why it's going to be very difficult for the GOP to take the steps necessary to address its demographic problems. For the most part, the conservative base of the party is reacting incredibly negatively to the proposal the Rubio is advocating, and many are rejecting even the very idea of comprehensive immigration reform. The immediate danger for the GOP, of course, is that these people once again end up blocking immigration reform as they did in 2007, thus further damaging the Republican "brand" among Hispanic voters. Longer term, the danger is that the party ends up becoming more and more insular rather than being open to new voters. That virtually guarantees that the party will shrink, not grow.
Right now, Republicans seem to think that improving the party's electoral chances is simply a matter of changing tactics rather than reexamining policy. For example, there's been a lot of talk over the six months since the election about improving the party's use of technology, with people pointing to the Obama campaign's mastery of that medium as an example. It's certainly true that the GOP would benefit from becoming more technologically adept, and when you're running a campaign its always best to be aware of all of the tools that are available to reach out to voters rather than merely relying on the way things were always done. However, being adept at Twitter and Facebook isn't going to be enough for the GOP to improve its position among those parts of the electorate that have turned away from it, Republicans are also going to have to look at the reasons why young and minority voters are rejecting the GOP. When you do that, you find that it is indeed policy rather than style that is motivating these voters. So, if the GOP is going to deal with its demographic problems it's going to have to take a look at its policy positions or, it's going to have to find a way to make persuasive arguments to these groups that the Republican positions on particular issues is the right one.
I believe that there are many Republican consultants and politicians who recognize this fact, even if they don't state it openly. The base of the party, though, is clearly completely resistant to any suggestion that the party's policy positions are to blame for their current predicament. That's why you're unlikely to see the GOP change its position on same-sex marriage any time soon, and why immigration reform is arguably in so much trouble right now. As long as that continues, Republicans are going to find that younger and minority voters are going be more alienated from their party, not less, and they will see the electoral consequences of that. Maybe then they'll finally realize where their problems really lie.