Dems Lose One Million Voters!
They should panic, right?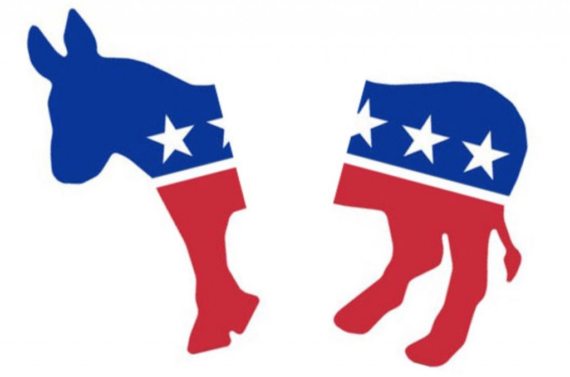 The AP has some startling news for the Democratic Party: More than 1 million voters switch to GOP in warning for Dems.
I mean, a million is a lot, right?
Well, it is certainly not nothing. Indeed, the piece opens thusly:
A political shift is beginning to take hold across the U.S. as tens of thousands of suburban swing voters who helped fuel the Democratic Party's gains in recent years are becoming Republicans.

More than 1 million voters across 43 states have switched to the Republican Party over the last year, according to voter registration data analyzed by The Associated Press. The previously unreported number reflects a phenomenon that is playing out in virtually every region of the country — Democratic and Republican states along with cities and small towns — in the period since President Joe Biden replaced former President Donald Trump.
Sounds pretty doom-y!
But, the eight paragraph provides a bit more information:
But over the last year, roughly two-thirds of the 1.7 million voters who changed their party affiliation shifted to the Republican Party. In all, more than 1 million people became Republicans compared to about 630,000 who became Democrats.
So, that means that roughly net of around 440,000 voters have switched to Republican. Across 43 states.
I mean, is that good news for Democrats? No, of course, a party would rather be gaining registered voters rather than losing them, but in terms of political analysis, the headline and bulk of the story are misleading as to how dramatically (ONE MIIIIILLION!) voters are changing hands.
Indeed, the ninth paragraph starts:
The broad migration of more than 1 million voters, a small portion of the overall U.S. electorate, does not ensure widespread Republican success in the November midterm elections, which will determine control of Congress and dozens of governorships
That's a lot less dramatic (and a lot more accurate) than the first line of the piece quoted above.
And, of course, as we have noted here many times, the president's party historically does poorly in the mid-terms of a first term. Throw in inflation and gas prices and this is not some dramatic surprise.
But again: a net change of ~440,000 across 43 states.
(Not to mention how few seats in House races are competitive regardless of voter registration numbers).