Denounced As "Death Panels," Funding For End Of Life Counseling Makes A Comeback
The seemingly sensible end-of-life counseling that was originally part of the Health Care Reform Bill is making a comeback.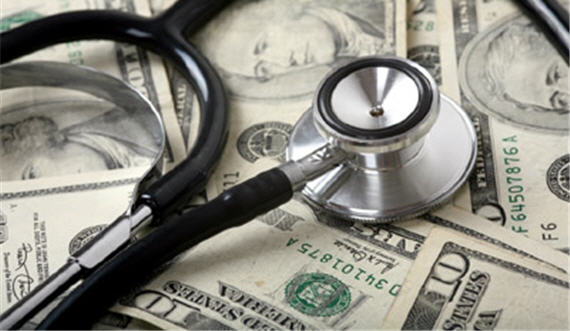 The provision of the Affordable Care Act that Sarah Palin, Newt Gingrich, Michelle Bachmann, and others demonized as "death panels" is about to make a comeback under a new series of Medicare regulations:
WASHINGTON — When a proposal to encourage end-of-life planning touched off a political storm over "death panels," Democrats dropped it from legislation to overhaul the health care system. But the Obama administration will achieve the same goal by regulation, starting Jan. 1.

Under the new policy, outlined in a Medicare regulation, the government will pay doctors who advise patients on options for end-of-life care, which may include advance directives to forgo aggressive life-sustaining treatment.

Congressional supporters of the new policy, though pleased, have kept quiet. They fear provoking another furor like the one in 2009 when Republicans seized on the idea of end-of-life counseling to argue that the Democrats' bill would allow the government to cut off care for the critically ill.

The final version of the health care legislation, signed into law by President Obama in March, authorized Medicare coverage of yearly physical examinations, or wellness visits. The new rule says Medicare will cover "voluntary advance care planning," to discuss end-of-life treatment, as part of the annual visit.

Under the rule, doctors can provide information to patients on how to prepare an "advance directive," stating how aggressively they wish to be treated if they are so sick that they cannot make health care decisions for themselves.

While the new law does not mention advance care planning, the Obama administration has been able to achieve its policy goal through the regulation-writing process, a strategy that could become more prevalent in the next two years as the president deals with a strengthened Republican opposition in Congress.
This is essentially the same type of program that was included in Section 1233 of the bill that eventually became the ACA, and it became a focus of controversy when Sarah Palin took her Facebook page in June 2009 claiming that it would create government panels that would have mandated that her Down's Syndrome baby should die:
The Democrats promise that a government health care system will reduce the cost of health care, but as the economist Thomas Sowell has pointed out, government health care will not reduce the cost; it will simply refuse to pay the cost. And who will suffer the most when they ration care? The sick, the elderly, and the disabled, of course. The America I know and love is not one in which my parents or my baby with Down Syndrome will have to stand in front of Obama's "death panel" so his bureaucrats can decide, based on a subjective judgment of their "level of productivity in society," whether they are worthy of health care. Such a system is downright evil.
As it turned out, though, just wasn't true:
According to the bill, "such consultation shall include the following: An explanation by the practitioner of advance care planning, including key questions and considerations, important steps, and suggested people to talk to; an explanation by the practitioner of advance directives, including living wills and durable powers of attorney, and their uses; an explanation by the practitioner of the role and responsibilities of a health care proxy."

Medicare will cover one session every five years, the legislation states. If a patient becomes very ill in the interim, Medicare will cover additional sessions.

Jon Keyserling, general counsel and vice president of public policy for the National Hospice and Palliative Care Organization, which supports the provision, said the bill doesn't encourage seniors to end their lives, it just allows some important counseling for decisions that take time and consideration.

"These are very serious conversations," he said. "It needs to be an informative conversation from the medical side and it needs to be thought about carefully by the patient and their families."

In no way would these sessions be designed to encourage patients to end their lives, said Jim Dau, national spokeman for AARP, a group that represents people over 50 that has lobbied in support of the advanced planning provision.

McCaughey's comments are "not just wrong, they are cruel," said Dau. "We want to make sure people are making the right decision. If some one wants to take every life-saving measure, that's their call. Others will decide it's not worth going through this trauma just for themselves and their families, and that's their decision, too."

Both Keyserling and Dau were particularly troubled that McCaughey insisted — three times, to be exact — that the sessions would be mandatory, which they are not.

For his part, Keyserling said he and outside counsel read the language carefully to make sure that was not the case.

"Neither of us can come to the conclusion that it's mandatory." he said. "This new consultation is just like all in Medicare: it's voluntary."

"The only thing mandatory is that Medicare will have to pay for the counseling," said Dau.
Even more ironic was the fact that the provision was proposed by a Republican, Georgia Senator Johnny Isakkson who dismissed the "death panel" rhetoric in an interview with The Washington Post in 2009:
Is this bill going to euthanize my grandmother? What are we talking about here?

In the health-care debate mark-up, one of the things I talked about was that the most money spent on anyone is spent usually in the last 60 days of life and that's because an individual is not in a capacity to make decisions for themselves. So rather than getting into a situation where the government makes those decisions, if everyone had an end-of-life directive or what we call in Georgia "durable power of attorney," you could instruct at a time of sound mind and body what you want to happen in an event where you were in difficult circumstances where you're unable to make those decisions.

This has been an issue for 35 years. All 50 states now have either durable powers of attorney or end-of-life directives and it's to protect children or a spouse from being put into a situation where they have to make a terrible decision as well as physicians from being put into a position where they have to practice defensive medicine because of the trial lawyers. It's just better for an individual to be able to clearly delineate what they want done in various sets of circumstances at the end of their life.

How did this become a question of euthanasia?

I have no idea. I understand — and you have to check this out — I just had a phone call where someone said Sarah Palin's web site had talked about the House bill having death panels on it where people would be euthanized. How someone could take an end of life directive or a living will as that is nuts. You're putting the authority in the individual rather than the government. I don't know how that got so mixed up.
Isaakson goes on to explain the logic behind the idea:
I've seen the pain and suffering in families with a loved one with a traumatic brain injury or a crippling degenerative disease become incapacitated and be kept alive under very difficult circumstances when if they'd have had the chance to make the decision themself they'd have given another directive and I've seen the damage financially that's been done to families and if there's a way to prevent that by you giving advance directives it's both for the sanity of the family and what savings the family has it's the right decision, certainly more than turning it to the government or a trial lawyer.
Exhibit A, of course, is the Terry Schiavo case.
Because she never prepared a Living Will, Advance Medical Directive, or other document memorializing what she did and did not want to have done to her, it was left to the Courts to decide what should happen, which resulted in a battle that tore the Schiavo family apart and led some (insane) pro-life activists to claim that her husband and the judges who made the decisions were "murderers". It also led to a completely inappropriate move by Congress to get involved in a matter that belonged in, and should have been left in, the State of Florida.
The point is that everyone should have a Living Will, regardless of their age, and all that Section 1233 was intended to do is make the preparation of such a document something that Medicare covers. That's what the new regulations also seem to be aimed at.
Do I think government should be doing that ? Well, no, but that's a different argument from claiming that the Obama Administration is about to set up "death panels."
And I still think "death panel" would be a cool name for a rock band.