Depending on the Kindness of Strangers
Has the Internet made us more selfish?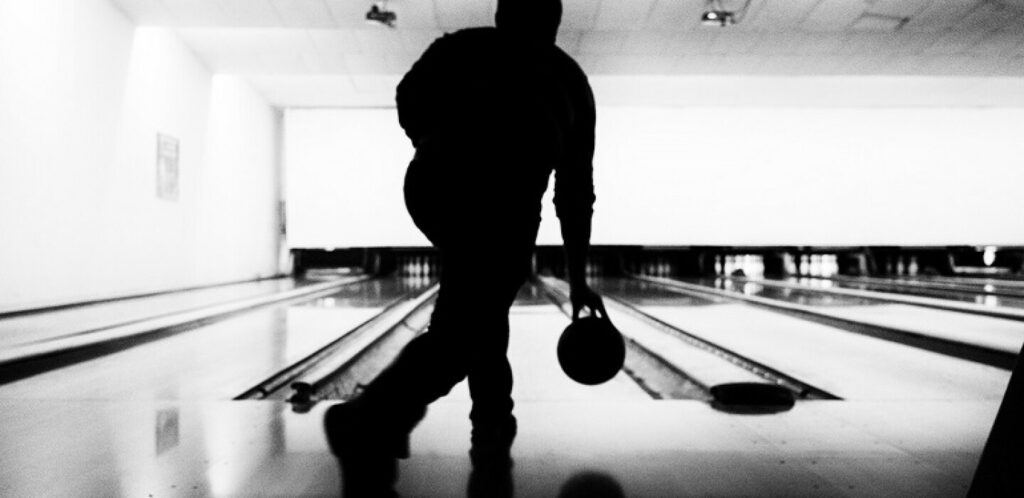 The Bulwark's Jonathan V. Last asks, "Would You Wear a Mask on a Plane If Someone Asked You To?"
I'm not really interested in litigating the airplane mask mandate. I'm sure there are good-ish arguments on both sides.

What I worry about more is what the mask wars have done to us as human beings. Let me spin a scenario for you:

You board a cross-country flight. It's full. Some people are wearing masks. Most aren't. You aren't wearing one because you're double-vaxxed and boosted and basically feeling like Wolverine. You take your middle seat and there's a little old lady next to you. She politely says some version of, "Hi. I know this is annoying, but would you mind wearing a mask for the flight? I'm immunocompromised and I'm trying to be extra cautious. I know it's an inconvenience. But would you consider doing it as a favor to a stranger?"

Would you:

(A) Decline.

(B) Try to explain to her that, between the plane's air filtration system, your vaccination status, and her KN-95, there is no reason for her to be concerned, and that you adding a mask would be overkill without providing her additional meaningful protection.

(C) Smile and say, "Sure thing; no worries."
Based solely on his intuition, he produces a pie chart showing that 45% would decline (some not so politely), 40% would put on the mask, and the remaining 15% would argue.
He then contrasts this with a false equivalent, in which most people would take off their shoes when entering someone else's home if asked to do so, even if they thought it silly, before transitioning to this:
We don't really have a "shoes-off" relationship on the issue of masks, do we?

My question: Do we have a shoes-off relationship to anything anymore?

This is only a tentative conclusion, but: I don't think so. (Agree or disagree with me in the comments. I'd like to be argued out of this.)

If you are somewhere minding your own business and someone asks for a favor—one that entails a minor inconvenience—do people generally smile and grant the favor? Or bristle about their rights?

Another flight metaphor: You have an aisle seat on the exit row. It's a great seat. But a dad traveling with a 10-year-old and an 8-year-old has their seating broken up. A flight attendant asks if you'd be willing to take a middle seat in steerage so the family could sit together.

My guess is that 20 years ago, 90 percent of us would have said yes without hesitation, but that today that percentage would be much, much lower.

My working theory is that our experience in the real world is now modeled on our anonymous experiences in the digital world.
I think he's right on the trend if not on the cause. While the Internet has certainly contributed to our sense of anonymity, we've simply become less communal as a society even within my living memory.
Back in 1995, before most Americans had Internet access and certainly before most had "online" lives, the political scientist Robert Putnam published the seminal article "Bowling Alone: America's Declining Social Capital," which would be fleshed out into a book five years later. You're almost certainly familiar with the takeaway of the latter:
Putnam draws on evidence including nearly 500,000 interviews over the last quarter century to show that we sign fewer petitions, belong to fewer organizations that meet, know our neighbors less, meet with friends less frequently, and even socialize with our families less often. We're even bowling alone. More Americans are bowling than ever before, but they are not bowling in leagues. Putnam shows how changes in work, family structure, age, suburban life, television, computers, women's roles and other factors have contributed to this decline.
More interesting, though, is the background. Here's the extract of the former:
Many students of the new democracies that have emerged over the past decade and a half have emphasized the importance of a strong and active civil society to the consolidation of democracy. Especially with regard to the postcommunist countries, scholars and democratic activists alike have lamented the absence or obliteration of traditions of independent civic engagement and a widespread tendency toward passive reliance on the state. To those concerned with the weakness of civil societies in the developing or postcommunist world, the advanced Western democracies and above all the United States have typically been taken as models to be emulated. There is striking evidence, however, that the vibrancy of American civil society has notably declined over the past several decades.

Ever since the publication of Alexis de Tocqueville's Democracy in America, the United States has played a central role in systematic studies of the links between democracy and civil society. Although this is in part because trends in American life are often regarded as harbingers of social modernization, it is also because America has traditionally been considered unusually "civic" (a reputation that, as we shall later see, has not been entirely unjustified).

When Tocqueville visited the United States in the 1830s, it was the Americans' propensity for civic association that most impressed him as the key to their unprecedented ability to make democracy work. "Americans of all ages, all stations in life, and all types of disposition," he observed, "are forever forming associations. There are not only commercial and industrial associations in which all take part, but others of a thousand different types—religious, moral, serious, futile, very general and very limited, immensely large and very minute. . . . Nothing, in my view, deserves more attention than the intellectual and moral associations in America." 1

Recently, American social scientists of a neo-Tocquevillean bent have unearthed a wide range of empirical evidence that the quality of public life and the performance of social institutions (and not only in America) are indeed powerfully influenced by norms and networks of civic engagement. Researchers in such fields as education, urban poverty, unemployment, the control of crime and drug abuse, and even health have discovered that successful outcomes are more likely in civically engaged communities. Similarly, research on the varying economic attainments of different ethnic groups in the United States has demonstrated the importance of social bonds within each group. These results are consistent with research in a wide range of settings that demonstrates the vital importance of social networks for job placement and many other economic outcomes.

Meanwhile, a seemingly unrelated body of research on the sociology of economic development has also focused attention on the role of social networks. Some of this work is situated in the developing countries, and some of it elucidates the peculiarly successful "network capitalism" of East Asia. 2 Even in less exotic Western economies, however, researchers have discovered highly efficient, highly flexible "industrial districts" based on networks of collaboration among workers and small entrepreneurs. Far from being paleoindustrial anachronisms, these dense interpersonal and interorganizational networks undergird ultramodern industries, from the high tech of Silicon Valley to the high fashion of Benetton.

The norms and networks of civic engagement also powerfully affect the performance of representative government. That, at least, was the central conclusion of my own 20-year, quasi-experimental study of subnational governments in different regions of Italy. 3 Although all these regional governments seemed identical on paper, their levels of effectiveness varied dramatically. Systematic inquiry showed that the quality of governance was determined by longstanding traditions of civic engagement (or its absence). Voter turnout, newspaper readership, membership in choral societies and football clubs—these were the hallmarks of a successful region. In fact, historical analysis suggested that these networks of organized reciprocity and civic solidarity, far from being an epiphenomenon of socioeconomic modernization, were a precondition for it.
So, it's a very big deal. And, again, the trend goes back decades now.
While I'm generally loath to draw larger conclusions from my own, generally atypical, experience, I'm perhaps not all that unusual with regard to this particular phenomenon. Having grown up a military brat and then serving myself before becoming an academic gypsy, I'm moved around a lot and therefore have few communal roots.
I'm coming up on three years in the current house. I don't know all of my neighbors—and there aren't many of them—and have never been over to their houses or had them over to mine socially. (I've been to an HOA meeting and had various transactional visits both ways but no dinner parties or the like.) I lived in my previous house for fourteen-odd years. I knew most of my neighbors but only socialized with a handful of them.
In August, I'll hit 20 years living in the Northern Virginia suburbs and exurbs of DC. August will also mark my ninth anniversary in my current job, the longest I've ever worked in one place. I've got some great colleagues and have social lunches with several of them on a regular basis. But I've never been to any of their houses or had them over to mine other than for a work-related mass social event. That was true at previous jobs in the area as well. It's partly a function of life stage but mostly of geography: most of us commute 40 minutes or more one way to work and do so in different directions. It's simply a lot of trouble to connect outside of work.
Contrast this with the four years I was a Troy State, living 15 minutes from the office. My then-colleague and current co-blogger Steven Taylor got together regularly outside the office, even though he was married with small children and I was single.
Turning back to Last's essay: Unless they're muddy, I don't tend to take my shoes off at the door of my house. But, sure, if I'm a guest in someone's home, I'll take them off if asked. If I've been there before and know that's the drill—or if I see that they've got a lot of shoes neatly lined up by the door—I'll do so without being asked.
That's very different from the other two examples in Last's essay precisely because of that personal connection. Would I wear a mask to accommodate an immunocompromised old lady? Yeah. Or cram myself into a middle seat to accommodate a father who for some reason couldn't manage to book seats together with his kids? I'm less sure.
In either case, though, if I'm being honest, I would resent the hell out of being asked.
In the case of the father who someone couldn't manage to book contiguous seats for his family, I would have very little sympathy. I was a single dad with very small children for quite a few years, flew with some regularity, and somehow managed to book travel accommodations. If I couldn't secure three seats in the same three-seat row, I would book two aisles and a middle. And, frankly, 8- and 10-year-olds aren't so small that they need to be within arms' reach of their dad on an airplane.
I'd certainly be more sympathetic to the old lady. But, really, she probably shouldn't be flying on commercial airlines during a pandemic in her condition.
More generally, I resent people exploiting our instinctive guilt at denying requests. Whether it's street beggars, those annoying people who stand around intersections to accost people at stoplights, or even the stores who ask if I want to donate money to their pet charity (so they can claim deductions for money that's not even there's) every time I check it, the intent is the same: to shame people into forking over cash.
But, again, this is mostly a function of a faceless society. I don't really know any of these people or what their backstory is. Someone on the street corner holding up a sign with some sob story are almost certainly scammers exploiting the gullible. But some percentage of them are likely dealing with a real emergency. There's simply no way for me to know which is which and, because they're strangers, the default assumption will is distrust.
Conversely, I'm much more likely to help out people that I have some connection with—even if it's a relatively modest online-only connection—when they're going through a rough patch. I suspect that's true of most of us.