Trump Judge Tosses Airline Mask Mandate
The Biden administration's mandate has been lifted immediately.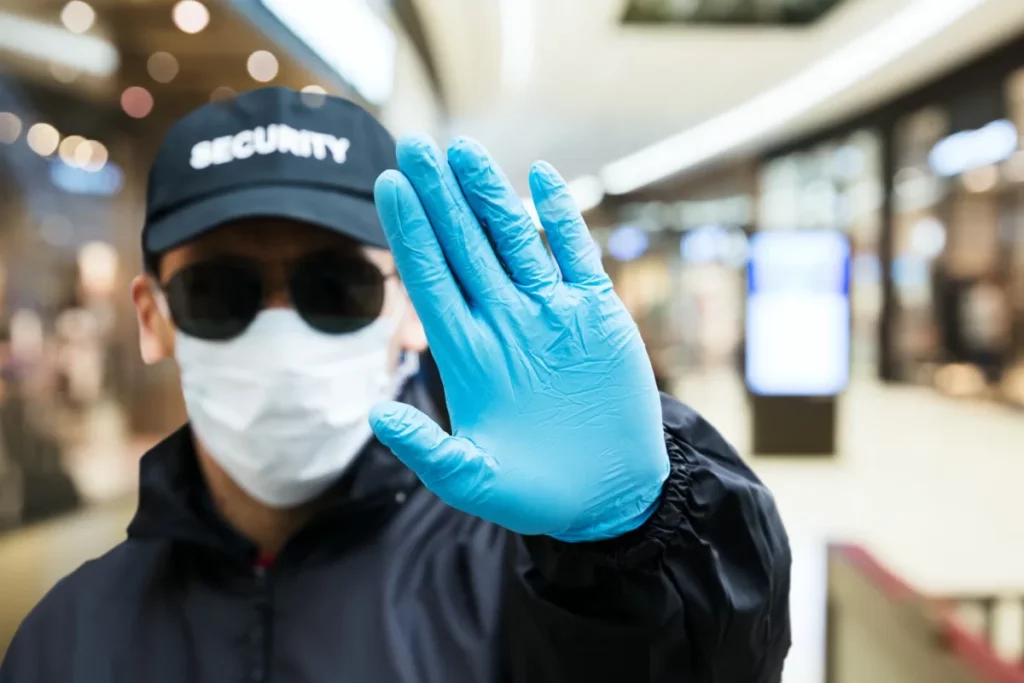 WSJ ("Judge Throws Out Federal Mask Mandate for Public Transportation"):
A federal judge in Florida declared the Biden administration's Covid-19 mask mandate for public transportation unlawful, throwing out its requirement that travelers in the U.S. wear masks on airplanes, trains, taxis, buses and other forms of mass transit.

U.S. District Judge Kathryn Kimball Mizelle in Tampa ruled Monday that the mandate exceeded the authority granted to the Centers for Disease Control and Prevention under federal public-health law and was issued in violation of rule-making procedures.

Judge Mizelle, an appointee of former President Donald Trump, said Congress had never clearly given the CDC the power to issue population-wide preventive public-health measures such as the mask mandate.

Because the CDC acted beyond its authority, "the court must hold unlawful and set aside the mask mandate as an agency action that is not in accordance with law," she wrote in an opinion that effectively applied nationwide.

A Biden administration official said the mandate is no longer in effect while the government considers its next steps, and the Transportation Security Administration said it would stop enforcing it. Airlines late Monday began saying they would lift masking requirements, policy changes that in some cases were implemented midflight.

"This is obviously a disappointing decision," White House press secretary Jen Psaki told reporters Monday. She said the CDC continues to recommend wearing a mask when using public transit.

The Department of Homeland Security and the CDC are reviewing the ruling, and the Justice Department will make a decision on any further litigation, Ms. Psaki said.
WaPo ("TSA stops mask enforcement after federal judge voids mandate") adds:
In her decision Monday, Mizelle, who was appointed by President Donald Trump and clerked for Supreme Court Justice Clarence Thomas, said the CDC had relied on a 1944 law, the Public Health Service Act, to impose the mandate. But the government's argument that it put the mask requirement in place for the purpose of "sanitation" falls short, Mizelle argued.

"Wearing a mask cleans nothing. At most, it traps virus droplets. But it neither 'sanitizes' the person wearing the mask nor 'sanitizes' the conveyance," Mizelle wrote.

The case was brought on behalf of a legal group known as Health Freedom Defense Fund and airline passengers, including Ana Daza, who said she has anxiety aggravated by wearing a mask.

Mizelle found for the plaintiffs on three key issues, ruling that the CDC had exceeded its legal authority, that it had improperly avoided notice and comment procedures, and that its mandate was "arbitrary and capricious." In her ruling, Mizelle argued that the mask mandate wrongly curtailed passengers' freedom of movement.

"Anyone who refuses to comply with the condition of mask wearing is — in a sense — detained or partially quarantined by exclusion" from their means of transportation, she wrote.

Industry trade group Airlines for America said U.S. airlines "have been strong advocates for eliminating pandemic-era policies and are encouraged by the lifting of the federal transportation mask mandate." The group said high U.S. immunity levels and widespread vaccine accessibility, plus hospital grade cabin-air filtration, should give travelers confidence.

The CDC said Monday it doesn't comment on pending litigation.

In a legal filing last month defending the mandate, Justice Department lawyers said the plaintiffs in this case had relied on an "unduly narrow and grammatically incorrect" interpretation of the public health law. They noted that Congress had authorized health officials to make and enforce regulations "necessary to prevent the introduction, transmission, or spread of communicable diseases" from outside the country, or within it, using "sanitation" and "other measures." They also noted that the Supreme Court, in a case last year, said those measures relate directly to preventing the interstate spread of disease "by identifying, isolating, and destroying the disease itself."

Masking requirements have generally been made after considering emerging epidemiology on restricting the spread of the virus, and not on an "arbitrary or capricious" basis, Jeanne Marrazzo, director of the Division of Infectious Diseases at the University of Alabama at Birmingham, said in an email while quoting the words Mizelle used in her ruling.
When I saw the report last yesterday afternoon, I immediately Googled to see whether Mizelle was a Trump appointee and among the first things I came upon was a tweet from former NYT reporter Stephen Greenhouse noting, "The judge who voided the national airline mask mandate is Kathryn Kimball Mizelle—35 years old, member of the Federalist Society & former law clerk for Clarence Thomas. Trump nominated her in 2020 & the Senate confirmed her on Nov 18, 2020—after Trump lost." Indeed, she was 33 at the time of her confirmation and was rated "not qualified" by the American Bar Association for "the short time she has actually practiced law and her lack of meaningful trial experience."
Obviously, that doesn't invalidate the ruling or even necessarily mean she got it wrong. But it certainly raises a red flag—especially when paired with the tendentious language about "detention" and the claim that masks don't sanitize anything.
Then again, the fact that the administration immediately dropped the masking requirement rather than seeking an emergency stay from a higher court would seem an indication that they think the ruling will stand. While Mizelle's parsing of the words of a 1944 statute is certainly debatable, she's almost certainly right that the requirements of the Administrative Procedures Act—which was used to strike down countless Trump executive orders—were not met. And while emergency authority is sometimes assumed, there has been plenty of time to implement non-emergency procedures at this point. [UPDATE: Having scanned the decision itself, I find it much more reasonable and persuasive than the excerpts in the various media reports suggest. In particular, the statute in question is quite narrow and has been "rarely invoked" and never previously in such a fashion. I think it's quite likely that this ruling survives appellate scrutiny.]
Regardless, both the airlines and their customers seem happy about it. Back to WSJ:
Airlines cautioned patience with those who still want to continue wearing masks, nodding to strong views on both sides of the issue.

"While we are glad this means many of us get to see your smiling faces, we understand some might have mixed feelings. Please remember to be kind to one another and that wearing a mask while traveling is still an option," Alaska wrote in a blog post.

Some passengers flying Monday evening said flight attendants announced the new policies midflight, allowing for people to go unmasked for the remainder of their trips.

Mary Stephens, flying from Anchorage to catch a connecting flight in Seattle, said passengers cheered when an Alaska Airlines flight attendant said that they could remove their masks.

"I'd say 99% of people took their masks off," Ms. Stephens said, though she said she and her daughter kept theirs on, and most people she saw in the Seattle airport were still masked.

Just before Paul Bauer's Southwest Airlines flight to Sacramento took off from Phoenix, the pilot said that he had received word from the airline that masks were optional. Some passengers clapped, and a flight attendant walked up and down the aisle with a garbage bag to collect masks, Mr. Bauer said.

"When doing the standard emergency announcements, the flight attendant said you have to wear a mask but someday soon that will change," Mr. Bauer said in a written message sent while still aboard his flight. "And then minutes later, it did."

"A surprisingly high number are still wearing masks, including myself," he said. "Why not?"