Dianne Feinstein is MIA
It's time for her to step down.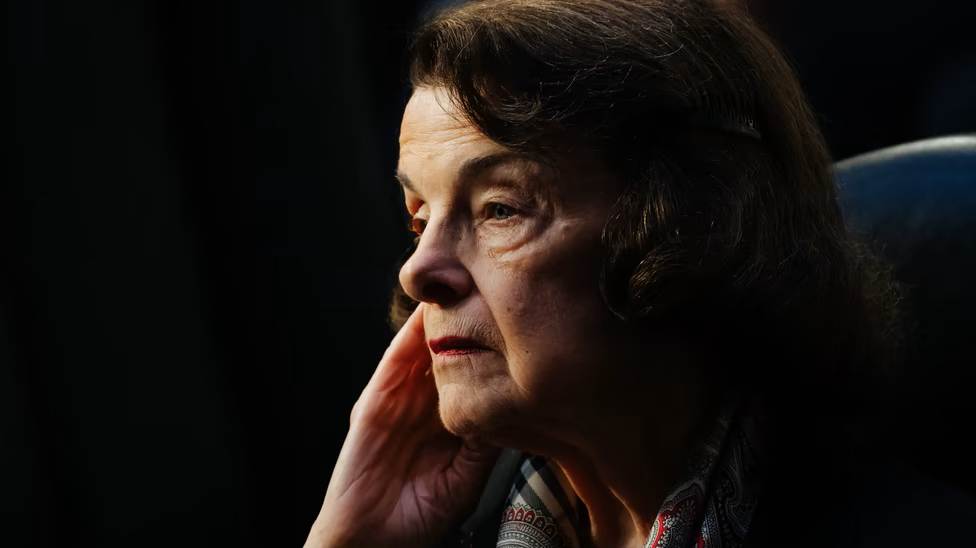 Jezebel's Kylie Cheung is perhaps a bit harsh but casts light on an important issue in her piece "Dianne Feinstein Is MIA, and Her Absence Is Holding Up Judicial Confirmations."
At what is clearly a critical time for confirming good federal judges, Sen. Dianne Feinstein's (D-Calif.) increasingly prolonged absence from the Senate is apparently holding up the process for a number of President Joe Biden's judicial picks this year.

Feinstein, who was hospitalized in early March for shingles and has remained in her San Francisco home since March 7, has missed 60 votes of the 82 taken in the Senate in 2023, per the San Francisco Chronicle. And as the Senate, which has been on recess since March 31, prepares to return on April 17, Judiciary Committee Chair Dick Durbin (D-Ill.) said on Monday that Feinstein's absence from the Senate—and the Judiciary Committee specifically—will impede Democrats' ability to confirm judicial nominees.

"I can't consider nominees in these circumstances, because a tie vote is a losing vote in committee," Durbin told CNN. He continued, "We still have some nominees left on the calendar that we can work on. … But we have more in the wings that we would like to process through the committee."

Feinstein's team has been tight-lipped about when, if at all, she'll return to D.C. Her spokesperson told the Chronicle this week that the 89-year-old "continues to work from home in San Francisco as she recuperates." Earlier this year, Feinstein announced she won't seek reelection in 2024 as a handful of Democratic House members vie for her seat. But she intends to serve out the rest of her term, which is set to end in January 2025. That's close to two years from now, and it's troubling to consider all the key votes and confirmation processes that could be stalled by Feinstein's absence—either now or in the future, if she becomes ill again—given Democrats' razor-thin 51-49 majority.

Just last week, a Trump-appointed federal judge in Texas ruled that the FDA didn't have the authority to approve the abortion pill mifepristone, potentially jeopardizing access to a medication that millions have relied on to safely end a pregnancy. At the same time, a federal judge in Washington wrote that the FDA is actually barred from "altering the status quo and rights as it relates to the availability of Mifepristone." Federal judges have always been important—but the fall of Roe v. Wade and a broader judicial system increasingly overrun with right-wing extremists has upped the stakes even further, and created even more urgency around confirming liberal, pro-abortion rights judges in a timely manner.

Questions about Feinstein's fitness to serve have followed her for years now, particularly since an unsettling moment in 2020 when she embraced Sen. Lindsey Graham (R-S.C.) and seemed supportive of Amy Coney Barrett's confirmation to the Supreme Court, prompting questions of whether she even knew what was going on. Shortly after, Feinstein was removed from her position as Chair of the Judiciary Committee—but a report from the time claimed Sen. Chuck Schumer (D-N.Y.) had to twice inform Feinstein of her removal because she forgot the first time. Last year, a separate San Francisco Chronicle report citing unnamed senators and Senate staffers claimed Feinstein's memory was "rapidly deteriorating," and that she's "mentally unfit" to continue serving. And back in February, Feinstein and her team struggled to even coordinate on something as simple as the timing of her announcement that she isn't seeking reelection.

Feinstein represents 40 million Americans and serves on four Senate committees. It seems we can both thank her for her service and decades of blazing a path for women in politics and recognize that her remaining in the Senate past her ability to do her job isn't exactly a feminist victory—not when women and pregnant people stand to be harmed the most by the stalled confirmation of liberal judges.
Whether liberal judges and "good judges" are synonymous is, I suppose, a matter of taste. But, certainly, Feinstein would tend to think so.
Feinstein is 89 and turns 90 in a little over two months. She has already announced her intention to retire at the end of her term, but that's almost two years from now. It would almost certainly be best for all concerned for her to step down now.
In such a close Senate, every vote counts. Alas, Senators miss time for all manner of reasons. New Pennsylvania Senator John Fetterman, who's just 53, just missed several weeks getting treatment for depression. Connecticut Senator Richard Blumenthal, 77, managed to break his leg celebrating his flagship university's basketball championship. Nobody is calling for their resignation.
But Feinstein is obviously in a different boat. It's not simply that she's old but that her mental state is clearly in rapid decline. It's unlikely she'll ever be able to do her job effectively again.