Dictatorships and the Democrats
Bloomberg waffles on China while Sanders has a soft spot for Castro.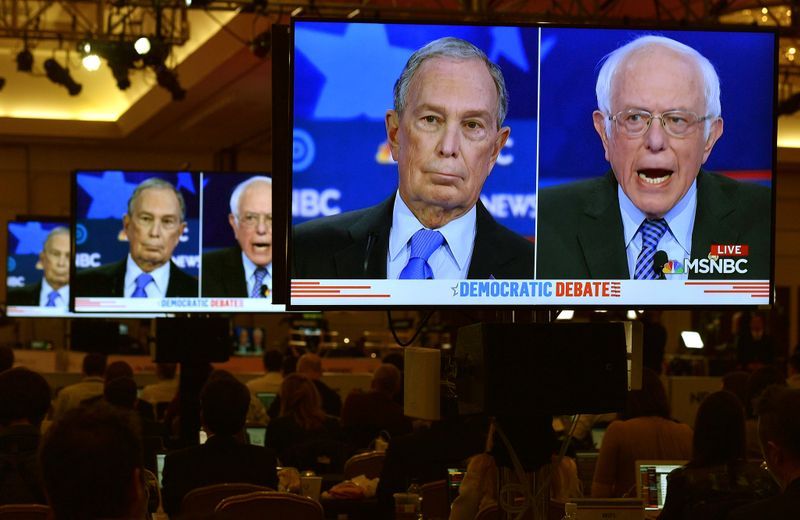 While we generally agree that last night's debate was terrible and did little to change the momentum of the race, Daniel Larison and I disagree considerably on this:
Mike Bloomberg was finally challenged to defend his claim that Xi Jinping is not a dictator. His response was extremely awkward and invited well-deserved mockery from Sanders. Bloomberg explained that Xi had to answer to members of the Politburo, as if that made him any less of a dictator. Sanders was attacked for his alleged sympathy with communist governments in the past, and he responded with a full-throated rejection of authoritarianism then and now. Unfortunately, too much of the foreign policy section was consumed by this "denounce a dictator" exercise and many other issues were neglected as a result.
Larison has some worthwhile thoughts on those other issues. But I think he's mistaken on this one.
I've long dismissed Bloomberg's claim that Xi isn't a dictator on practical grounds: Bloomberg was and remains a businessman doing substantial business in China. Calling Xi a "dictator" would have had no value and risked access to the world's biggest market.
Beyond that, Bloomberg's post hoc explanation isn't terrible. While Xi has consolidated power in a way no Chinese leader has since Deng Xiaoping —maybe even Mao Zedong—he isn't a "dictator" in the way most people use that term. He does, in effect, answer to the Politburo as a board of directors. And, even though the Chinese Communist Party is a strongly authoritarian government that is creeping back toward totalitarianism with its social credit program, it at least loosely answers to the people through a system of performance-based legitimacy.
The bottom line is that, while I have other concerns about a Bloomberg presidency, a lack of understanding of what he's dealing with in China is not among them.
By contrast, I think Sanders' past and continued support of communist systems worthy of attention. Of course he denounces the worst aspects of Stalin and Castro and I have zero fear that he wants to emulate those here. But he's an unreconstructed 1960s leftist who truly admires the communist ideal and sees the excesses of the Soviet Union and Castro's Cuba as no worse than the excesses of the United States.
Tom Malinowski, a Democratic Congressman from New Jersey who served as Assistant Secretary of State for Democracy, Human Rights, and Labor in the Obama administration, put it this way:
Tablet magazine's Yair Rosenberg expands on that idea:
Again: I absolutely believe Sanders when he says he doesn't and never did endorse the horrible human rights abuses of these regimes. He is not now and never was a full-blown Communist. But he was and is a fellow traveler. He admires the idea of a Communist system even while he deplores the bad people who have always emerged to run them.
What Sanders doesn't understand is that the two are inseparable. As my colleague Doug Streusand likes to say, attempts to create utopia invariably lead to dystopia.