Did Special Forces Snipers Kill Americans After Katrina?
A former Navy SEAL charges that Blackwater snipers killed American citizens in New Orleans during Katrina's aftermath.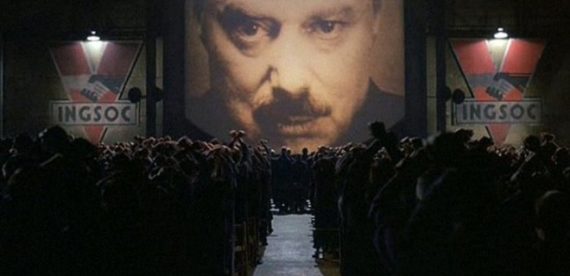 Former Navy SEAL sniper Brandon Webb charges that some of his colleagues killed American citizens in New Orleans during Katrina's aftermath.
SOFREP ("The Long Shadow Of Katrina: Military Snipers Engaging U.S. Citizens?"):
In early 2012, I had an unexpected conversation with my friend Chris Kyle (author of American Sniper) about the Katrina debacle. I had heard rumblings about Special Operations (mainly SEALs) snipers being deployed to New Orleans to support the effort to restore order. He confirmed the rumors and shared his own intimate knowledge that close contacts of his, many who were apparently still serving on active duty, took leave to work for the controversial PMC (Private Military Company),Blackwater.

Chris went on to tell me that the bulk of the guys he knew directly had racked up over thirty kills between them near and around the Super Dome. I asked him about Rules of Engagement, and asked, "Who were they shooting at," and he just gave me a big Texas shrug and smile. I figured out really quick that it was 180 grains of due process (usually to the head at 200M).
Steve Hynd is understandably upset.
Coming from such a source, these accusations have to be taken seriously – accusations that US military snipers killed US citizens inside the US with no due process of law whatsoever, acting as judge jury and executioner. The Bush administration would have to have signed off on the whole thing.

This is why the recent debate on Obama's signature killing program has focused too much on the method of killing – drones – and too little on the lack of constitutional justification. You don't need a drone to perform extrajudicial killings, not even of US citizens. If this story is true, then yet again Obama is only following Bush's lead.

Webb writes that he is bothered by what Kyle told him. I'll go further. I'm horrified and angered. Those who set up this program are criminals of the highest order – but so too are the supposed heroes of special forces who participated. Even if they were ordered to do this, they should have refused.
Well, yes. It would have been a violation of their oath, which is to the Constitution.
But I find the notion that we sent SEALs and/or mercenaries into New Orleans to shoot looters from the rooftops ludicrous. What, exactly, would be the upside? Further, even if we were to believe that the Bush administration was capable of ordering such a thing and that they found willing participants at Blackwater to carry it out, we'd also have to believe that no one who knew about the order—and there would have had to have been dozens, just from a planning and logistical standpoint—objected strongly enough to speak out. In a town where leaks happen on a daily basis over far more trivial materials. And that every single one of the shooters kept their mouth shut for eight years. And, indeed, that Webb, who now makes a living writing about this sort of thing, decided to keep the story to himself for a year after first hearing of it. Two months after said source died, incidentally.
The alternative scenario—in which some former SEAL sniper was spouting off at a bar made the whole thing up—strikes me as infinitely more plausible.