DNC Unveils First Web Ad Directed At Newt Gingrich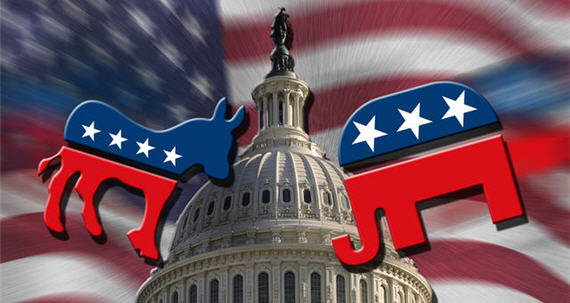 Up until now, Democrats had been confining their attacks on the GOP field solely on Mitt Romney. The media has interpreted this as an indication that Romney is the candidate that the DNC and the Obama 2012 team both (1) fears the most and (2) thinks is most likely to win the Republican nomination. They're softening him up for the General Election, seems to be the prevailing theory. Personally, I've always thought that analysis was incomplete. If you go back and look at the ads they've been putting out, many of them have been criticizing Romney for policy changes, something that has become a common refrain among conservatives throughout this campaign. These are arguments that are more likely to appeal to conservative Republicans than the independents that Romney appeals to, and which could cause problems for Obama were he to become the nominee.
Now, the DNC is out with an ad directed at someone other than Romney for the first time, and their new target is the new Republican frontrunner:
Here's an ad that's likely to play to independents in the General Election, but it's also a preview to Republicans of the kind of ads they'd see against Newt Gingrich should he become the the nominee. Just as the Romney ads were reinforcing doubts that conservatives have about him, an ad like this is going to reinforce the doubts more mainline Republicans have about Gingrich.
I think what the Democrats are trying to do is help, however they can, to drag out the Republican race as long as possible so that the eventual nominee is as bloodied up by his own party as possible. It just might work.
H/T: Lynn Sweet