Do The Atlanta Falcons Know Where London Is?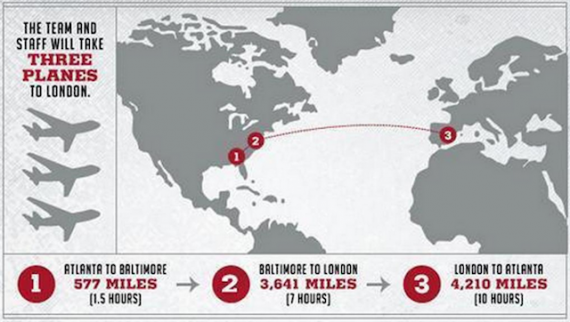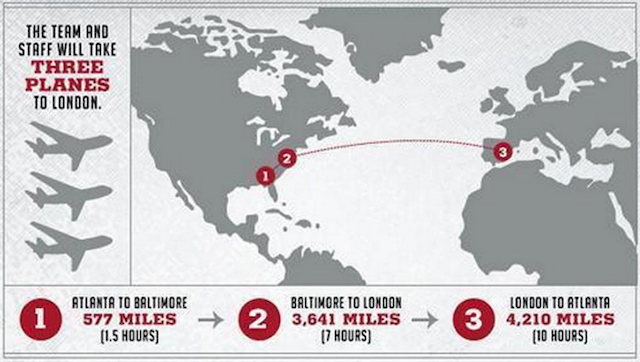 The Atlanta Falcons will be playing the Detroit Lions at Wembley Stadium in London on Sunday in a game that will air quite early in the United States, with a 9:30am Eastern start time on the East Coast, though. Earlier this week, though, the Falcons tried to inform their fans of what it takes to move an entire N.F.L. team overseas for a week and, well, they kind of fumbled:
The NFL's international series continues this week with Detroit and Atlanta playing in England on Sunday.

The Falcons landed in London on Monday, which is actually a minor miracle when you consider the map they were using to get there. As you can see at the top of the page, the Falcons flight map was a little off. It has the Falcons going to London, Spain for their game, instead of London, England.

London, Spain would probably be a nice place, if it existed.

The team actually created the graphic to show its fans everything that goes into getting an entire NFL team to London.
As it turns out, the Falcons did make it London, but it's a good idea that whomever created the map wasn't in charge of navigating the plane.