Donald Trump Is Even More Of A Jerk Than You Thought He Was
Yahoo political reporter Chris Moody wrote a story this afternoon about Donald Trump withdrawing as host of the December 27th Newsmax debate.
Late this afternoon, Moody reported via Twitter that he had just received this from Trump, apparently via facsimile: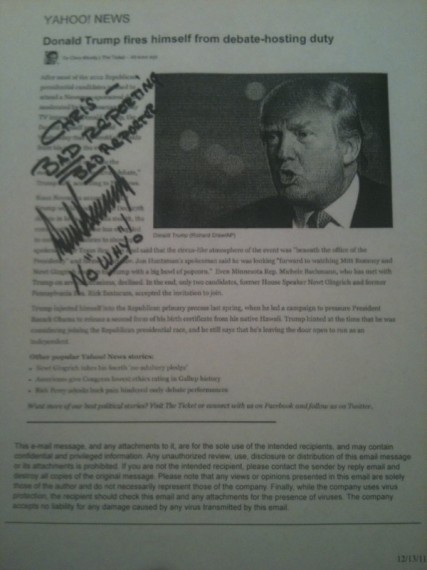 What a complete jerk.
On the other hand, as I said to him, Chris won the Internet today.
By the way, if you're not already reading Chris's work at The Ticket, you should be.